This is part 3/5 in the Buzinga crash course Mobile App Marketing: How To Get 100,000 Downloads In A Month.
Part 1: User Personas: Marketing To A Mobile Audience
Part 2: 9 Steps To Building A Must Have Pre-Launch App Landing Page
Part 4: Customer Acquisition: How To Reel In Your First 5,000 Users
Part 5: How To Engage And Retain Your Current And Future Users
Everyday, more than 1000 apps are released in both the App Store and Google Play Store.
There's no denying that developing an app is an excellent decision, given that the average Australian now spends 86% of their smart phone time using an app.
The problem is that with over 2.5 million apps in both the App and Play store, it can be hard to stand out from the crowd.
Before launching your app to the marketplace, you must generate a 'buzz' which will give your app the best chance of standing out from the crowd, being successful in generating new downloads and developing a loyal user base, retaining your users over time.
Even innovative apps which add value and solve a problem for their users often aren't successful.
This is because they failed to generate a buzz prior to their app being launched which meant, they were already behind their competitors.
Like any other business, staying ahead of the pack with your app means being creative and having the ability to foresee future opportunities.
Generating a buzz around your app can start as early as 6 months prior to the planned launch date of your app.
You want the momentum of your app to continue to slowly grow, peeking around the date that your app is released to the App Stores.
These are the best tactics in my experience that work for generating a buzz around your app prior to launching and ensuring that your app is a success once released to the marketplace.
Create A Website For Your App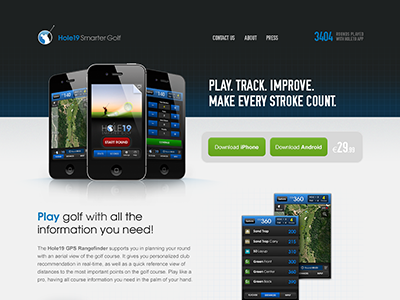 Source: Design Tickle
It's highly likely that your target app users will be online so you also need to be online.
You will want to create a website for your app where users can learn more about the app, read your content, sign-up for your email list, download the press kit, watch your app video and view sneak peek screenshots.
You don't need to go creating an elaborate website for your app if you don't want to but ensure that your website has a rock solid landing page.
Your landing page should contain all the information about your app that your users need to know and a place to capture your users email address.
Email is still the number one way of connecting with your users so ensure that it's easy for website visitors to sign up.
WordPress is the best platform to create your apps website as it simplifies the page building process so you can develop your page without any coding knowledge whatever.
There's so many amazing, simple and free wordpress themes around the web that you can use for your site.
You can also use Unbounce to easily create custom landing pages.
Unbounce has customisable templates, email capture capabilities and integration with the popular email marketing providers such as MailChimp.
Create An Explosive Buzz Using A Blog

Utilising a blog can attract thousands of people to your website and will create a massive buzz leading to 1000's of people anticipating the launch date of your app.
Blogging is a very sustainable method of acquiring users from your target market by writing about content relevant to them at a very minimal cost.
Consistently writing high quality blog articles will help your app:
1. Draw in web visitors – This is the reason I blog every week, it draws in people from all over the world.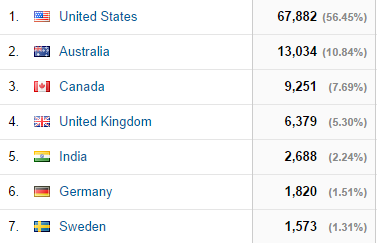 2. Credibility – A blog help you establish yourself as an authority amongst your target users.
3. Mobile Search – 52% of all search traffic is now done on a mobile device. If your users are already on their smart phone, once your app is released then it's a 3 step process for users to download your app.
4. Develop a connection with you target user – A blog allows your users to connect with you and your app on a human level. They read your words, see your profile image and get to know you. That builds brand loyalty and user retention.
I know your next question…
What will I write about?
If you're not a natural writer then you don't have to write.
Get creative, you can create podcast, graphics, infographics and YouTube videos – Just to name a few.
Just make sure that your content adds value and is relevant to your target users interests.
You want to maximise your reach by promoting your content on the social networks relevant to your target user – Facebook, Twitter, Instagram, LinkedIn, Online Forums etc.
Create A Social Media Campaign
You want to create a buzz and demand for your app so when you're ready to launch your app there's already 1000's of excited users eagerly waiting to download your app.
One of the best ways to cut through all the noise is to utilise social media which is great for reaching a large amount of potential users with a minimal budget and resources.
Facebook and Twitter are the best two social networks to start with as they have the highest amount of users enabling you to reach a larger number of your potential target users.
Please refer to our free marketing guides below for both Facebook & Twitter:
It's important to make sure you're consistently engaging with your audience and continuously adding value.
You need to provide varied content in order to keep people hooked and be quick to respond to feedback.
My top 5 social media tips:
1. Give your users incentive to act – Give your potential users a reason to share your content.
2. Utilise sharing within your app – Give your users many options to share.
3. Appreciate your followers and show it – This can be done by sharing their photos on your social media channels, embed them on your website, tweet their photos, mention them. Let them know!
4. Schedule your posts – Use a social media tool such as Hootsuite to schedule your posts and measure engagement across the Social Media spectrum.
5. Use Hashtags – Be sure to use Hashtags to maximize your reach with your target audience.
Invite Influencers To Review & Promote Your App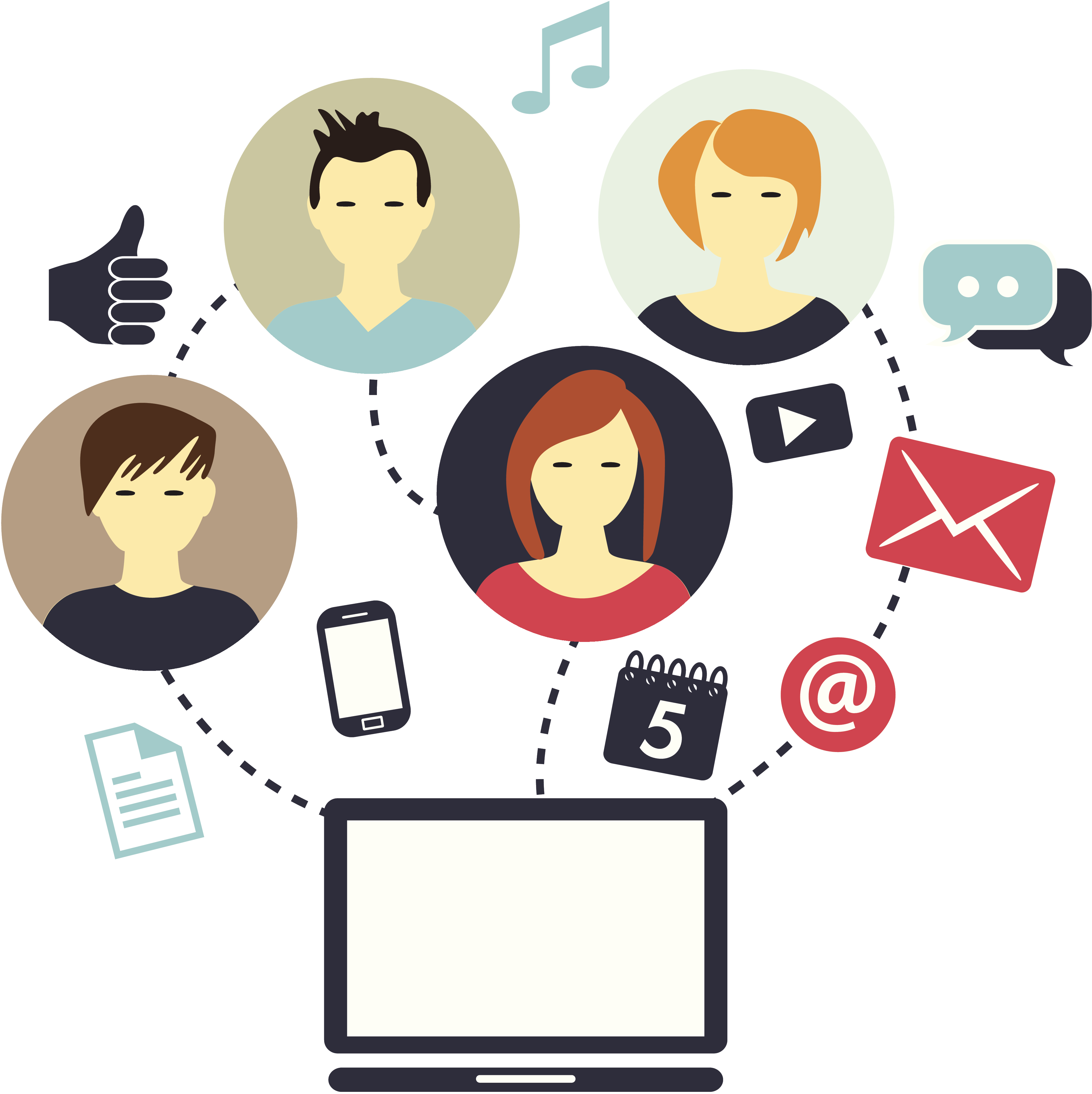 Source: Our Social Times
Influencers are people who have a huge following and are an authority within your target market making them perfect promoters for your app.
Getting an influencer to promote your app, prior to launching, should form a solid part of your promotion strategy.
Give them exclusive access to your app so they can write up a review and publish it to their followers.
Not only will this create excitement amongst your audience, but it will provide credibility, which is especially helpful if this is your first app.
If you're struggling to find the right influencer to target your audience, then take a look at BuzzSumo.
This website will let you type in your area of expertise, and offer you a stream of people who would be appropriate to contact about your app.
Leverage Relevant Content
It's not enough to just create a website and blog with the details of your app and it's launch.
You need to get your app in front of potential users who may not actually view your website.
At the beginning, when you were in the planning stages of your app, you would've conducted some extensive background research into who your user actually is.
You should be able to easily answer:
What are they interested in?
What age group do they fall into?
How do they think?
What you need to do now is consult back to who your target user is and find out the type of content they like looking at.
Once you know what this is, take advantage of it by creating relevant content that your target user will want to read and share, making sure they your mobile app launch is mentioned in this content.
It could be as simple as a Slide-share that's based around your app subject.
The best part about creating a Slide-share is that it's a free way to promote your app to your target audience.
Post Your App On Pre-App
Acquiring app users takes creative thinking and strategic planning.
If you want to get solid traction that can lead to exponential growth for your app, PreApps can help
Preapps can help your app stand out from the crowd and can successfully test and market your app prior to launch enabling you to discover bugs, crashes, confusing app flows and spelling mistakes.
PreApps also contains a large community of early adopters who are looking for interesting new app ideas before they launch.
Users can sign-up to be notified of when the app is released or even become a beta tester.
As a developer, you will get emails of those of who want to beta test your app.
This is a great and easy way to start building your email list and get valuable feedback.
When signing up for Preapps, you will need to provide them with:
App name
App description
Price
Category
Device
Expected release date
App icon
App screenshots
It's always possible to update your app screenshots and icons as you progress with the development of your app.
I would recommend posting your app on Preapp, 4-6 weeks prior to your launch.
Public Relations
Writing a press release about your app helps you generate a buzz prior to launching your app and will increase the chances of your app being reviewed on an app review website.
Follow my 8 step process nail your apps press release:
1. Always start your release with a big question, claim or something that will interest your readers.
2. This should be followed by a very short compelling story about your app. 300 characters should be more than enough for this.
3. You should then bullet-point the features and benefits.
4. Detail why your app is better then the competition and other apps in its field.
5. You should provide your details at the bottom of the page including:
App name
Company name
All contact information – Name, Mobile, Skype, Email, Twitter
6. To ensure that your app isn't perceived as a fly-by-night app by an amateur, ensure that you include the following:
A link to your website (Make sure your website looks good)
Links to an informational or promo video
Links to your social media pages
7. Make sure you differentiate your press release and make it unique to ensure it gets read.
To put it into perspective, I was on the app review board for iPhone Life Magazine and received between 50-100 app release requests per day.
8. Submit the above content to the selected app review websites and shoot out a press release to the broader community through a company like PR Web or similar.
Some Helpful Tips That Will Help With App Promotion Before Launch
Choose a good name:
Unique and memorable.
Include most important keywords.
Don't infringe any trademarks.
Choose The Right Category:
Choose the most relevant category for your app.
Estimate the number of downloads you will need to rank in each category.
Calculate your strengths – the more competitive the category, the more downloads you'll get.
Take great screenshots:
Convince users to download the app
Make them memorable, informative and exciting
Explain what your app does.
You want to create a buzz and demand for your app so when you're ready to launch your app there's already 1000's of excited users eagerly waiting to download your app.
From your own experience, when launching your own app, which strategies did you implement?
Continue the crash course…
Go back to part 1: User Personas: Marketing To A Mobile Audience
Go back to part 2: 9 Steps To Building A Must Have Pre-Launch App Landing Page
Part 4: Customer Acquisition: How To Reel In Your First 5,000 Users
Part 5: How To Engage And Retain Your Current And Future Users
The following two tabs change content below.
Logan Merrick is the co-founder and Director of Buzinga, as well as one of Australia's most recognised entrepreneurs, keynote speakers, investors and mentors. His writing on startups, technology and mobile marketing has been featured in The Australian, Business Insider, Startup Smart, Smart Company, and more.
Latest posts by Logan Merrick (see all)
https://www.buzinga.com.au/wp-content/uploads/2015/04/hOW-TO-GENERATE-A-BUZZ-FOR-YOUR-APP.png
359
900
Logan Merrick
https://www.buzinga.com.au/wp-content/uploads/2017/06/Buzinga-Logo-Old-Small.png
Logan Merrick
2015-04-08 02:41:00
2016-07-20 18:25:04
How To Generate Buzz Before Launch