Mobile app abandonment is one of the major fears businesses and startups face when building a mobile app.
"What if it's downloaded and never opened again!?"
Whilst downloads are important, the initial feeling of success when counting app download numbers is quickly diminished when you realise what actually matters is daily active users. 
It's a sad reality for up to 90% of apps – they're downloaded once and eventually deleted… Why?
The reasons vary…
But the biggest one we see is a lack of true strategy around the 'loyalty' piece in the app which assists in combatting mobile app abandonment.
If you're looking to build an app or have an app already, it's important to be working with developers who implement 'loyalty' as a core strategy to help combat mobile app abandonment.
So how can you keep users loyal to your app?
1. Make sure that your app delivers on your 'Marketing Message'
Duhhh… right? It might sound simple, yet I'm surprised how many apps and products I buy that do not deliver on the unique selling proposition.
If you promise your users beautiful design, the fastest way, the easiest option, it goddam better be the most beautiful, fastest or easiest app in it's market.
Uber is the easiest way to get a lift from your mobile; and their entire product is designed around that USP.
The best time to plan your marketing is PRE-DESIGN! You can't design an app, let alone develop it around a unique selling proposition that a) doesn't exist, or b) isn't put into the product strategy.
Making sure your app is designed and built with your USP in mind will help tackle future issues.
Here are a few features to keep in mind when planning:
What problem is your app truly trying to solve?
How can you solve it better than any of your competitors?
If you have one, survey your existing database of loyal customers
If you're a startup and need some guidance on your marketing strategy, download our jam-packed, 40 page Marketing Template.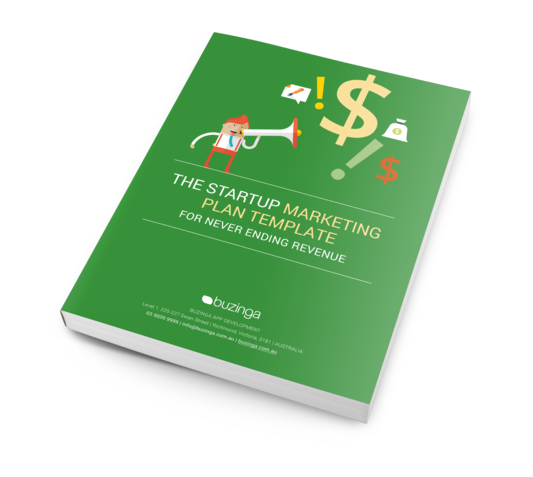 2. This is key to avoid mobile app abandonment … Take UX seriously
User experience is the #1 priority during the planning period for your app.
Failing to provide a product that is intuitive to users will put them off within a few seconds of installing.
You'll only be able to accurately measure the effects of your user experience until after the app has gone live, so it's essential that this is monitored and updated to reflect the needs of the user.
Some common examples of poor user experience include a lack of personalised notifications, authorisations, and options.
Not giving users the control of how they want to use the app will not only frustrate them, but encourage them hit 'delete'.
Design your experience to exceed the expectations of your Unique Selling Proposition
Think long and hard about on-boarding: how can you make the process as simple as possible for users to install the app and start using it?
Read Also: 6 Fast Tips for User Experience Design
3. Track your data and optimise your app!
Putting effort in the pre-release is essential, but don't forget about the post-release! Building an app doesn't stop when it's on the app-store.
This is one of the most critical times to see if your app is still being used and is engaging the right audience.
Now is your time to dive deep into the analytics – understand what the user wants. If you fail to listen to your audience or recognise what has to be improved, then you will lose trust and loyalty.
As a user-engagement first agency, metrics and measurement is everything to us.
When we are designing products, we always think about the analytics and data we need presented to us to be able to truly understand if we've made a successful product to help us combat mobile app abandonment.
Each metric is custom to the goal of the behaviour we want the user to exhibit in the application.
Here is an example of a few of the core metrics we look at when analysing mobile app data:
Acquisition metrics
Downloads by channel and quality

Where did the user comes from? What steps did the user take to get there?

Cost per acquisition (marketing spend needed to acquire a user)
Engagement Metrics
How many active users do you have?

What is the average session length?

Usage time and frequency of opening the app
Retention Metrics
Customer Lifetime Value

Retention Rate

Returning vs New Users
Quality Metrics
Crash Report

Manual User Feedback

App Store Reviews
Behavioural Metrics
Devices

Locations

Drop-off points

What screens do you users engage with most
Custom Metrics
How many photos / videos does a user share on average per day

Average amount of likes per photo per day

Average location ratio chosen
For a deeper dive into mobile app analytics and metrics, you can download our e-book 'Measuring the success of a mobile app' here.
4. Re-engagement
In addition to in-app communication, don't hesitate to use further types of communications to further engage with your audience:
Push notifications can be an effective way to reach users if used strategically
Email or text reminders are also good options for updates
Social media and newsletters can also give interesting news for your audience and redirect them towards the app.
With a truly intuitive and engaging app, users won't think twice about that uninstall button!
READ NEXT! 
The following two tabs change content below.
Katelyn has nearly a decade of experience in sales and customer service management. Working with some of Australia's leading brands, she understands from the front-line the fundamentals of creating a successful marketing strategy to attract and retain loyal customers; a key goal for the launch of any new app.
Latest posts by Katelyn Duckworth (see all)
https://www.buzinga.com.au/wp-content/uploads/2017/05/Untitled-design-21.png
359
900
Katelyn Duckworth
https://www.buzinga.com.au/wp-content/uploads/2017/06/Buzinga-Logo-Old-Small.png
Katelyn Duckworth
2017-05-22 14:29:51
2017-05-28 10:43:42
Worried about Mobile App Abandonment? Here are 4 Surefire Ways Tackle It!