Wait! Before you start reading, have you subscribed?
As a mobile app startup, there's two critical parts that must be fulfilled in order for your app to succeed in the marketplace.
You need to:
1. Build an intuitive app that solves a problem for your target user; and
2. Develop a loyal user-base for your app using various marketing techniques.
Your app could be the best app ever built but, if it's not marketed successfully to your target user, then your app will fail to generate new downloads and develop a loyal user base over time.
After seeing many start-ups fail, I can objectively say that digital marketing is the best fit for 95% of tech startups.
A successful app marketing strategy is defined by how well your marketing efforts find, connect and engage with your target user.

There's many marketing tools for startup out there that can help your startup streamline and automate your digital marketing campaigns, allowing you to accurately measure your results and ROI.
To help you select the right ones, we have compiled a list of our top 21 tools for marketing your startup.
1. Hubspot
Traditional marketing doesn't work the way is used to.
Buyers have more control than ever and are simply not paying attention to impersonal mass marketing messages such as Television commercials.
Statistics show that:
86% of people skip TV commercials <Tweet>
44% of direct mail is never opened <Tweet>
There are 200 million numbers on the do not call list <Tweet>
Hubspot works for your startup at all stages of the inbound conversion funnel, attracting traffic to your website, managing and converting leads and turning your leads into delighted customers.
It allows you to create highly personalised content, optimised for search engines which can be shared on social media.
Hubspot engages your customers through landing pages, calls to action, personalised email and a personalised website.
They have a scholarship program for startup businesses which is a great place to start scaling your startup online.
2. Canva

Creating graphics for your website can be a big investment in both time and money, especially if you try to design them yourself.
However, thanks to Canva, knowing how to use Photoshop is no longer essential.
Canva believes that design has become bogged down with expensive and complicated software which has put design out of reach for most people.
Whether you need to create designs for web, print, blog graphics, Facebook covers photos or Instagram, Canva gives you everything you need to turn your ideas into stunning designs.
Everything you design can be stored on the Canva cloud.
It even lets you use stock images in your work for $1.
3. Apptentive
Receiving feedback from your target audience is critically important to the long term success of your app.
Customers who love your app will become brand evangelists, spreading the word to others.
Use Apptentive to start a conversation with your customers to find out what they like about your app and which part can be improved.
Convert your biggest critics into your biggest fans.
Apptentive allows you to have two way conversations inside your app, enabling you to gather feedback, solve problems, and develop long lasting relationships with your customers, turning your app into a two-way communications channel.
It also enables you to implement simple app surveys and provides a dashboard with key insights into who your customers are, what they talk about and how to effectively communicate with them.
63% of new apps are found through app store browsing.
Using Apptentive, you will be able to increase your amount of positive reviews in the app store leading to more downloads of your app.
4. Buzzumo
Buzzumo is extremely useful for researching the content your audience really wants.
You simply enter a keyword or backlink into Buzzumo and you'll get a detailed report showing how well previous content performed in your chosen area.
Buzzumo is the perfect launching pad for implementing the 'skysraper' technique to your startups blog.
Not sure what the skyscraper technique is?
Use Buzzumo to find content with a proven track record of attracting backlinks, social shares and first page Google rankings.
Make strategic improvements to the content
Promote the content
Not only will Buzzumo arm you with great content ideas, but you will be able to target your content marketing to what your audience is already demanding, capitilising and improving on what content has already been popular.
5. The Advanced Guide To App Marketing
After seeing many start-ups fail, I can objectively say that digital marketing is the best fit for 95% of tech startups.
Besides, what startup has money for TV ads, Billboards or Radio commercials?
Online is where your audience spends the majority of their time, so that's where you need to be.
With the help of the Marketing team here at Buzinga App Development, I've put together a detailed 4,000 word guide to help you with your digital marketing efforts.
This guide will help you find the right framework to design the perfect strategy for marketing your app.
6. Kissmetrics
Startups need to understand how their customers behave online, how they are engaging with your brand and how to be more responsive to their needs.
Being able to analyse your data is extremely important for understanding how your customers (and potential customers) are behaving and how to effectively reach them, as well as showing you what you're doing right and where you can improve.
Kissmetrics helps you track, analyse and optimise your digital marketing performance helping you:
Increase conversions – The success of your startup is measured by sign-ups, registrations, leads and purchases.
Kissmetrics shows you ways of increasing your conversions without having to search around.
Understand consumer behavior -Kissmetrics connects all data to a person, enabling you to see your entire customer journey across campaigns, mobile and web.
Know where you stand – Kissmetrics lets you plan, optimize and monitor your marketing and website performance
7. Piktochart
Infographics are a great way of visualising your content, making your information easier for your target audience to read, remember and understand.
The problem is that if you're not graphic designer, paying someone to create one for you can become rather expensive.
Piktochart is a web based infographic software allowing people with minimal graphic design experience to create professional grade infographics using templates.
The best part is that the infographics piktochart generates are readable by search engines, cutting out the need to hire a developer.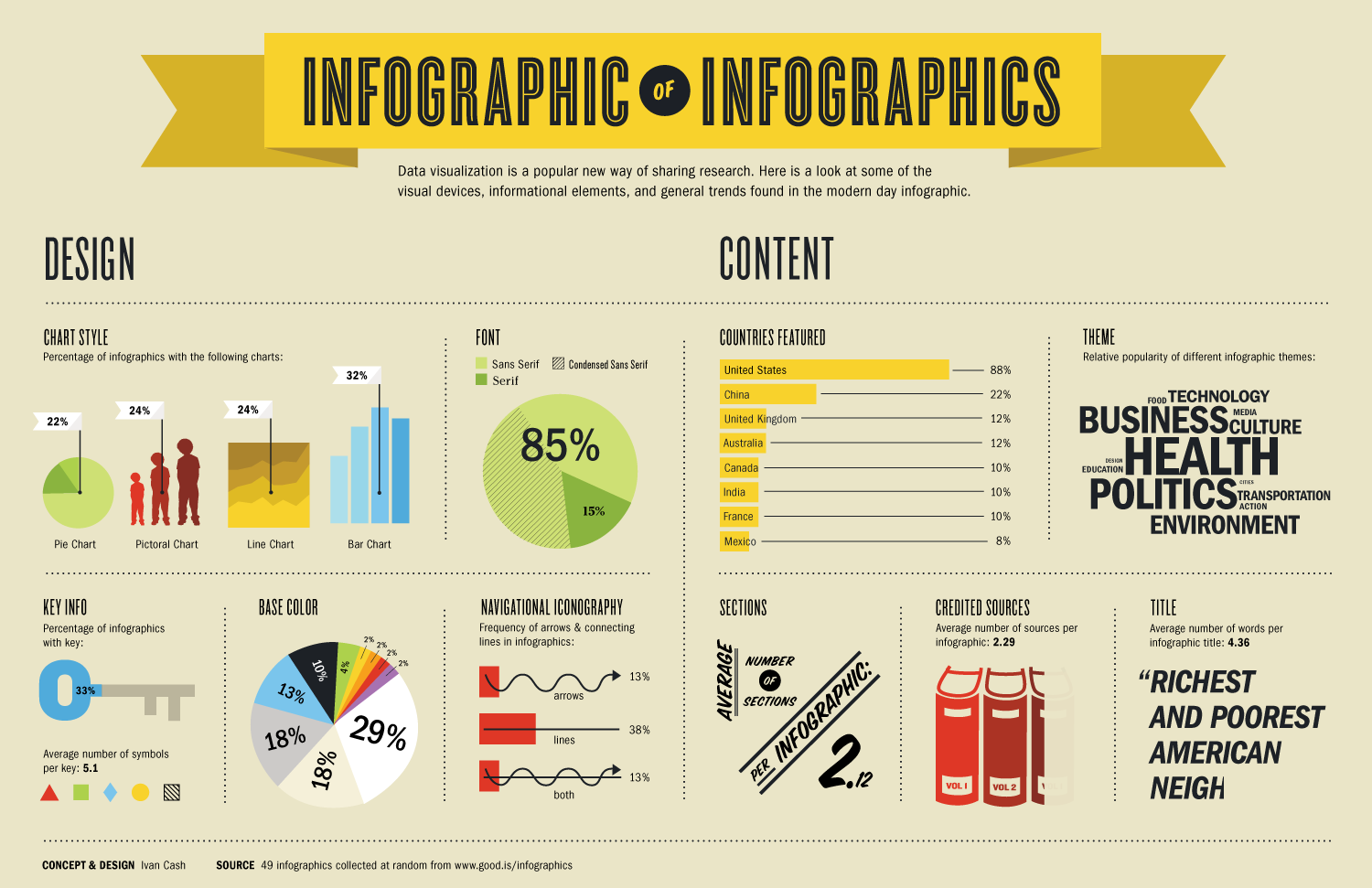 8. Unbounce
A great landing page is essential for your website and should be targeted to a specific stream of traffic.
Take for example an email campaign, targeted at increasing app downloads which, because it's targeted to an interested consumer, will convert a higher percentage of your websites visitors into leads to follow up.
The thing is some landing pages are much better at converting visitors then others.
Unbounce, enables you to build, publish and A/B test different landing pages without any IT knowledge.
Their drag & drop landing page builder lets you create responsive pages without any help from a technical team.
The Unbounce "code-free zone" means you can easily build a high-converting landing page, then publish to the web in a single click – all without any coding knowledge.
9. Sensor Tower
You've spent a ton of money building and marketing your app yet, you're getting no downloads.
Sensor Tower is the solution you're looking for.
This web based app gives you the right tools to grow you user base and gain exposure in all the different countries that use the app store.
It allows you to pinpoint the most relevant keywords to the highest traffic to increase a visibility of your app.
Using app intelligence data, Sensor Tower allows you to research your competitors marketing strategy, get new data driven ideas and optimise your app so you get more of the right users.
Most apps don't optimise their app store presence and therefore, fail to get a a major leg up over the competition.

10. Crazy Egg
A major problem for a startup is not knowing why your visitors aren't converting.
Sure, Google Analytics gives you heaps of information on where your visitors are going but, it doesn't give you any clues about why your visitors are leaving your site.
Crazy Egg implements several visual tools which show you the most most popular parts of your website and which parts need fixing.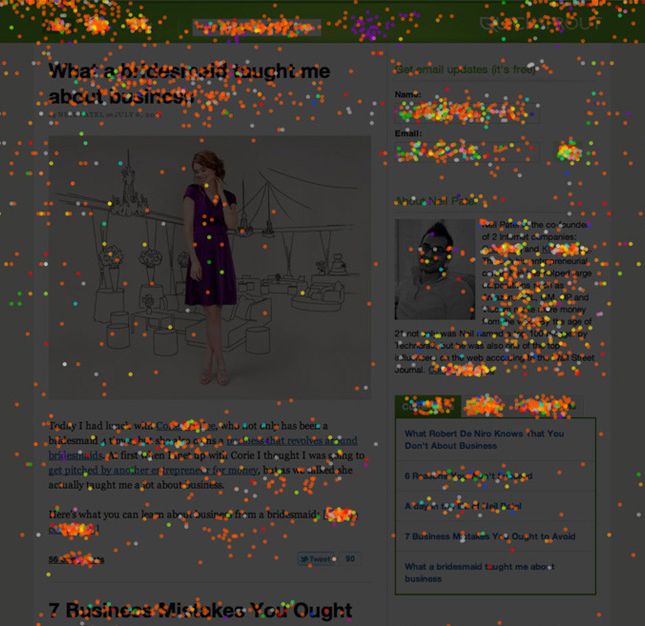 The heat map tool shows you the places where people click on your pages so you can see the things that people like and what they don't.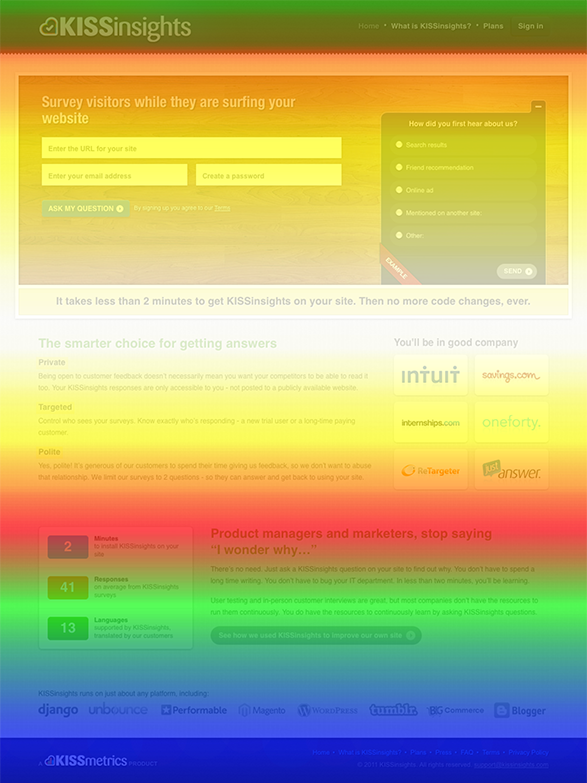 The scrollmap tool allows you to see how far down your page your visitors are scrolling allowing you to see which parts of your page are the most popular, allowing you to include all your most important information in these parts of the page.
11. Buffer
Consistently posting on social media and engaging with your audience is a vital part of marketing your app online.
Regularly posting engaging content on social media however, requires a big investment in your time.
Buffer is great for automating your entire social media campaign across multiple social networks and will also help you track the success of your campaigns allowing you to calculate your ROI.
Buffer allows you write multiple posts at one time, choose which social networks to send them to and what when you would like them to be posted.
Through Buffer, more analytics are provided than if you were to directly post to Facebook or Twitter.
For example, Buffer can tell exactly how many of your customers clicked on each of your links.
12. Hootsuite
Hootsuite, although very similar to Buffer, is another fantastic tool for scheduling and measuring your social media posts.
These two social media tools can be used in conjunction with each other, allowing you to take advantage of the strengths each tool has to offer.
Whilst Buffer ensures that your shared posts are spread out and timed perfectly, HootSuite allows you to manage several accounts at once and provides more in-depth metrics.
Hootsuits auto-scheduler feature allows you to create a post and select one or more networks for it to be posted to.
Based on the metrics of your previous posts, the auto scheduler will then automatically select the best time to post, selecting a different time for each social network, ensuring you aren't blasting all your networks at the same time.
13. VMO
A/B testing is comparing two versions of a web page to see which one performs better and is absolutely essential in optimising your startups marketing campaigns.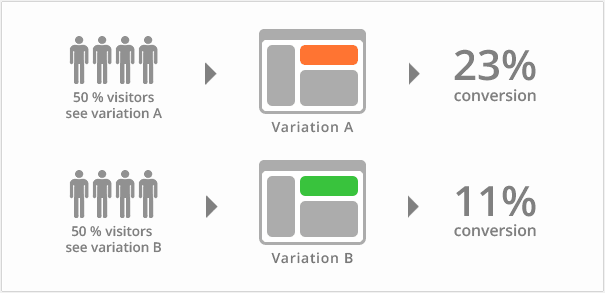 VMO easily changes your headlines, buttons, images or any other element to create multiple variations of your website visually via a drag and drop screen saving you countless hours.
VWO will equally divide your website traffic among all the variations and track which one works the best for you.
Create multiple variations of a website in minutes
Track revenue, signups, clicks or any other conversion goal
Know the statistical validity of the results
14. Picreel
Just because people visit your website doesn't mean they actually convert.
In fact, 90 percent of all website visitors will never return.
Picreel is an exit intent technology that gives you control over the movement of traffic throughout your website.
This is extremely useful in reducing site bounce rates and converting the exiting visitors into targeted leads.
Picreel achieves this by monitoring the behavior of your website visitors and then, when they go to exit the site, a targeted and timed popup appears designed to prevent the exit.
15. Referral Snip
A 2014 study showed that 85 percent of startups get customers through word of mouth.
If you don't want to miss out on lots of new business, you can create your own referral program with a tool ReferralSnip, which helps you set up a referral program in under a minute.
You just enter a few company details, design your snippet, share your link and your customers can start referring new customers to your startup online and through social media.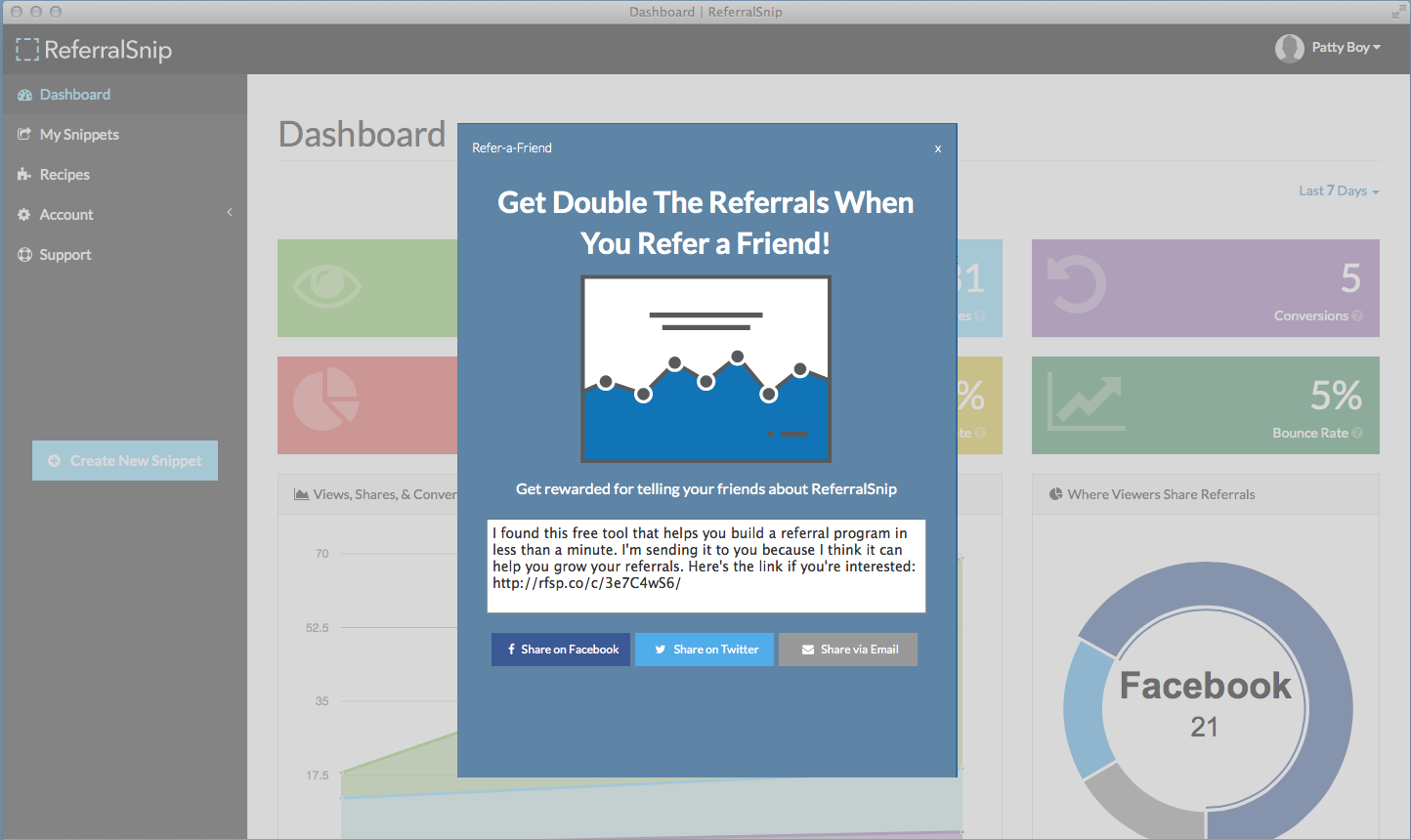 16. Autosend
Personalising and targeting your emails is essential for developing long term relationships with your users.
If you want to personally reach out to each person that joins your website, you can with Autosend.
Autosend helps you automatically send personalized, targeted email and text messages to every customer based on what they do on your website.
So anytime a customer joins, makes a purchase or even looks at a particular FAQ question on your website, you can proactively send a personal message to them based on their behavior on your website.
17. Mention
Keeping track of what your customers are saying about you is one of the best ways for determining what you're doing well and which areas of your startup need improvement.
Mention helps you track key phrases and brand names, in real time, so you never miss out on a conversation with current and potential customers.
Within the app, you can connect your social media accounts and receive alerts from your customers comments, likes and shares.
Mention works well with Buffer, allowing you to save your best comments to your account for future posting.
18. Tropical
Capturing and analysing your customers data is critical and forms a basis for determining the direction of your marketing campaigns.
When your data is all in different places though, bringing it all together can be both difficult and time consuming
Tools such as your help desk, social media, marketing automation and CRM tools all hold valuable data relating to your target audiences behaviour.
Tropical allows you to bring all this data together, creating a full profile and timeline of each customer and their activities, enabling you to build more peronalised and targeted campaigns.
19. Ope.nr
Sharing content is a great way to engage your fans and followers but once they've clicked on the content, the customer is gone.
Share the content with an Openr link and your customised Openr window appears on the page you've shared too.
This window will feature your logo, your message and your call-to-action and will encourage traffic back to your website, encouraging traffic, turning your fans into potential customers.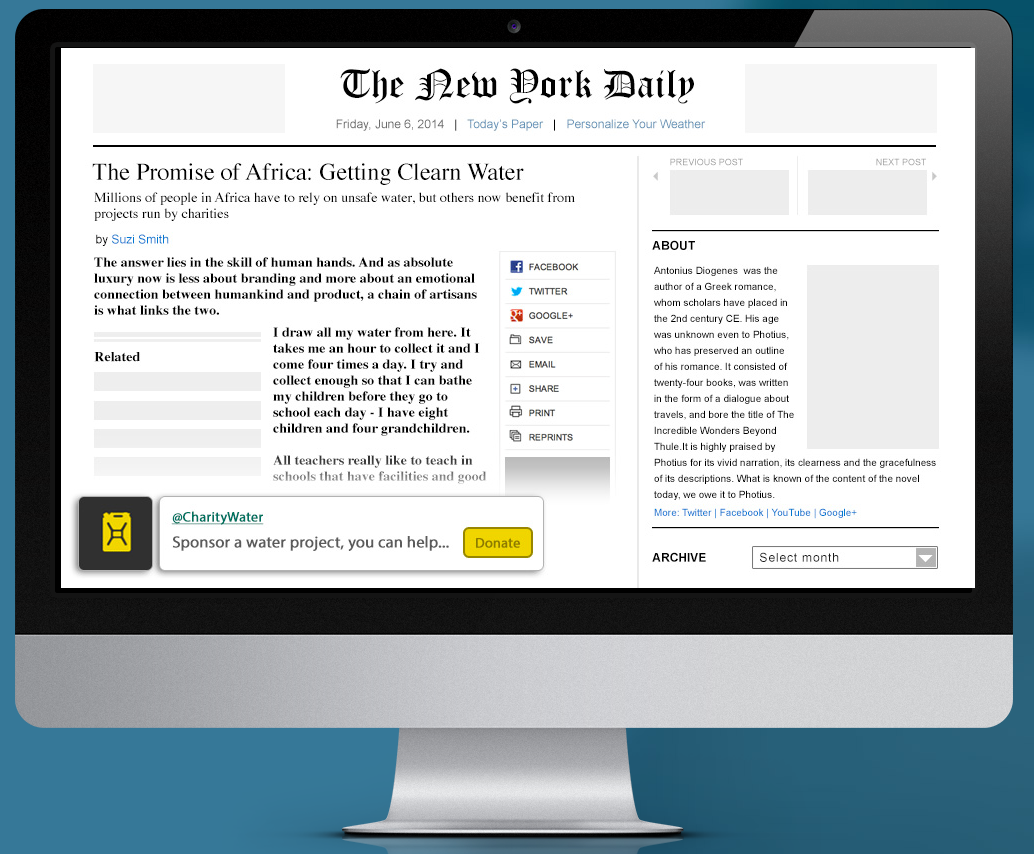 20. Person
You need to delve deep into your users psychographics to answer:
What are they interested in?
What age group do they fall into?
How do they think?
Knowing your customers persona's help you create targeted marketing campaigns.
Person helps you visualize your target customer by inputting their gender, likes, behaviors and goals in a simple-to-read layout.
Person also lets you share your newly created customer persona's, which makes it perfect for sharing with teams and other marketers.
21. Customer Service
This may sound a little old fashioned but it's been said that sales without service is like putting money into a pocket with a hole in it.
Customer service is an extremely profitable area of your startup, and it pays to invest in it.
The internet and social media provides a platform for your customers, satisfied or not to give instant feedback regarding your startup.
Below are the five elements of customer service for startups which are essential for maintaining customer loyalty and happiness:
Empathy

– To help your customers be happy and successful, it's important to understand what happiness and success mean to them.

Positivity

– This kind of positivity doesn't necessarily refer to your outlook, but to the language that you use in your communications.

Patience

– Patience helps you deliver better service. Being impatient, not only impedes our ability to enjoy life, but it makes us worse at doing hard things (like delivering great customer service).

Clarity in communication

– Being clear and concise not only makes your customer feel good but it can also make a big impact on your bottom line.

Continuous improvement

– Getting metrics-driven is not only an invaluable customer service skill, but it's the only way to know for certain what kind of impact your efforts to develop better skills are having on your service.
Have any of these marketing tools helped your startups marketing efforts in finding, connecting and engaging with your target user? Make sure you download the Advanced Guide to App Marketing. 
The following two tabs change content below.
Logan Merrick is the co-founder and Director of Buzinga, as well as one of Australia's most recognised entrepreneurs, keynote speakers, investors and mentors. His writing on startups, technology and mobile marketing has been featured in The Australian, Business Insider, Startup Smart, Smart Company, and more.
Latest posts by Logan Merrick (see all)
https://www.buzinga.com.au/wp-content/uploads/2015/03/21-tools-for-marketing-your-startup-graphic.png
359
900
Logan Merrick
https://www.buzinga.com.au/wp-content/uploads/2017/06/Buzinga-Logo-Old-Small.png
Logan Merrick
2015-04-01 02:21:39
2016-07-20 18:25:12
21 Tools For Marketing Your Startup