Marketing your app requires a significant investment in time and money.
Without a carefully planned marketing strategy, you can quickly rack up marketing costs in the tens of thousands.
And the worst part is, if you haven't set the appropriate measures in place, you may not see a return on investment.
If you're a startup building a mobile app, you're probably hungry for hacks that will make your marketing activities cheaper, leaner and more effective.
Today I'm going to share 5 of my favourite hacks for reducing your mobile app marketing costs by 100% or more.
Now, I'm assuming the high-level goal of all your app marketing activities is to acquire profitable, high-value users and keep them there.
How much does this typically cost? I find it's always helpful to start with some benchmarks you can base your assumptions off.
Mobile app marketing benchmarks
These benchmarks are correct as of the latest data from January 2016 by Fiksu, the largest app ad network in the world.
Cost Per Install: iOS $1.61, Android $1.91. This represents how much it cost to get one person to install your app. It is calculated as the total cost of all your marketing divided by the amount of app installs you received as a direct result of that marketing.
Cost per loyal user: iOS: $2.78. Loyal users are users who have opened your app 3 times or more.
Take them with a grain of salt – they can vary greatly based on your app store category and acquisition methods.
Create a mobile app marketing funnel you can optimise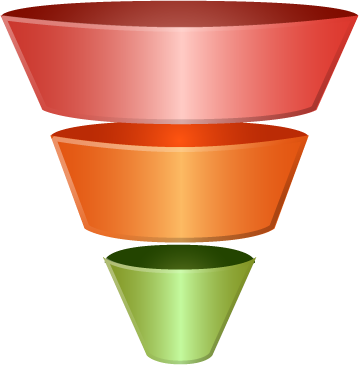 When you first start marketing your app it can be tempting to throw a ton of random marketing messages out into every channel and just hope they'll translate into downloads.
Nope, stop that.
The most efficient way of organising your app marketing activities is to visualise them as part of a funnel.
You probably have a lot of marketing activities you're spending money on, but do you know what the goal is of every single app marketing campaign you run?
For example: You have a presence on all the major social media platforms and post updates at least once a day.
Good job, but why? What exactly do you want to achieve from the posts you put up on your social accounts?
Likes, shares, app downloads, website visitors… And where does that goal fit into the customer journey with your brand?
Have a look at mLab's brilliant mobile app marketing funnel below for further clarification.
Now draw up an empty funnel with those 4 sections and fill it out with your key marketing activities.
You'll quickly be able to see if you need to redistribute your marketing budget, or if a certain activity is better suited for a different chunk of the funnel.
What's the point?
This gets a bit more granular into the high level drivers that push (or 'funnel') your leads to complete the actions you want them to take.
Furthermore, the marketing funnel allows you to monitor metrics for each stage of the customer lifecycle.
For example, at the top of the funnel you want to focus on bringing down the cost per lead.
A lead is a prospect – someone who has indicated interest in your brand (like following you on Facebook or leaving their email address) and who you now need to convert into an app installer.
Here's an example of a marketing funnel in action:
Awareness: A person comes across a piece of content on Facebook from your brand. She reads it and likes your Facebook page so she can read more content like that.
Engagement: After reading more of your content from Facebook, her interest is piqued and she has a look through your website. You have a subscribe form on your highest traffic pages, so she leaves her email address to receive updates from you.
Conversion: When you're about to launch, you send her an email giving her exclusive access to the beta launch of your app. She clicks through to the app store and downloads your app. Why wouldn't she? You've been sending her valuable emails for months!
Retention: You update your app regularly to keep it fast and running smoothly. You also send well-timed push notifications when you notice she hasn't used your app in a while, and you often run promotions and exclusive offers that she can take advantage of. The fresh app content keeps her engaged and she is a loyal user and advocate.
Want to see the steps of a real-life mobile app marketing funnel in action? Read this blog for the case study on Melbourne's Suppertime app. Digital marketing genius!
For strategies on how to push prospects down the mobile app marketing funnel, read this blog.
2.  A/B test your app marketing campaigns to increase conversions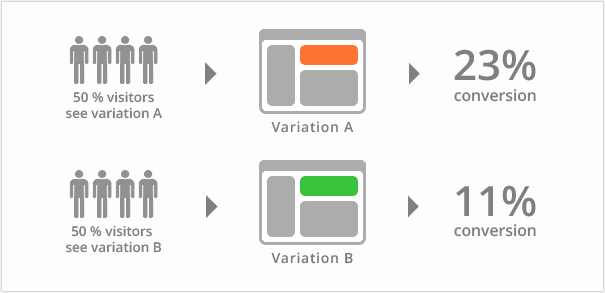 A/B testing is the smartest way to ensure you're always pushing out the highest-converting messages to potential app customers.
A/B testing involves comparing two versions of a web page to see which one performs better. You compare two web pages by showing the two variants (let's call them A and B) to similar visitors at the same time. The one that gives a better conversion rate, wins. – Optimizely
A/B testing is available for many different marketing mediums, including:
Email campaigns. For example, which subject headline gets more opens? MailChimp is the best option for startups to run their email marketing through, and it has A/B testing integrated for very simple use.
Facebook ad campaigns. A/B testing was recently added to Facebook so you can test which images, copy and audiences get the most conversions. Read Social Media Examiner's article to find out how.
Your app store page. Your app store page is prime real estate for optimisation. It's the last point of contact people will have with your brand to convince them to download. You can use an service like TestNest to set this up.
Your website or landing page design. Do people click more on this button or that one? How can you restructure your page(s) to push more people to the app store?
Your app's pages. Talk to your app developer to set this up in your app.
Thanks to all the services available now, A/B testing is quite simple to execute. There are a few easy traps to fall into however – these can quickly compromise the validity of your data. Have a read of 4 Tips For Conducting Water Tight Mobile App A/B Tests to avoid the most common blunders in A/B testing.
3. Use mobile app remarketing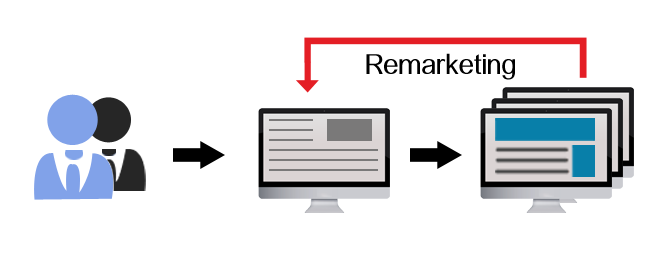 The biggest error many startup marketers make is not capitalising on the enormous amount of leads who had an initial touchpoint with your brand but then failed to become an active user. This touchpoint might be someone who:
Clicked on your Facebook ad
Installed your app then exited immediately
Visited your app store page but never converted
Installed your app and got through the first few screens, but never completed registration.
Often the lack of follow through is because of either a) an expectation wasn't met b) life happened and they suddenly had to abandon what they were doing. You're leaving a lot of money on the table if you don't follow up these leads. ENTER: Remarketing.
Remarketing allows you to position targeted ads in front of a defined audience that had previously visited your website or used your app – as they browse elsewhere around the internet.
GENIUS. Remarketing ensures your mobile app acquisition spend isn't going to waste. With remarketing, you can engage users external to your app using the other platforms they use. The most effective remarketing channels are:
Facebook – The most widely used social media channel in Australia.
Email – Not as noisy as Facebook, and you can more easily personalise it.
Ad networks – Google and independent networks
Remarketing is especially important if your app is a high involvement decision to download – perhaps it requires money to download, or it needs a lot of personal information on the user to complete initial registration. The best remarketing tool for mobile apps is Adroll, because it links with Google Analytics and the Google Network. Here's an example of what a mobile app remarketing ad can look like on Facebook: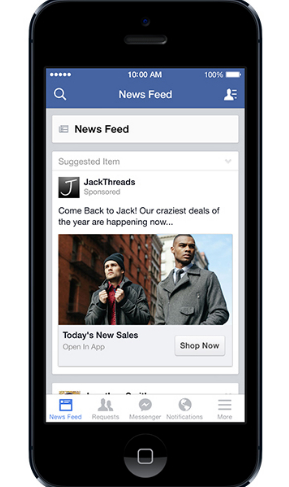 A common strategy with remarketing ads is to offer the user a discount or exclusive offer. This can seal the deal for a repeat visit. Read this blog for more instruction on how to execute an app remarketing campaign.
4. Automate, automate, automate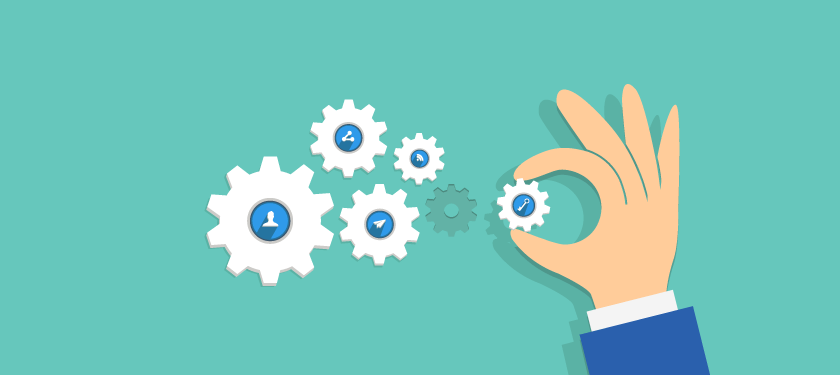 There are now tons of online tools and plugins you can use to 'set and forget' your marketing.
There are many small marketing tasks that require time but not a lot of brain power. Have you looked into any automation tools?
Here are some app marketing tasks you should automate:
After you've automated everything you possibly can, you might want to look into outsourcing some tasks to a virtual assistant.
I would highly recommend this if you often have to perform tasks you have no talent for (be honest, there are some…).
Time is money, and you likely have a LOT of other things on your plate.
Free up your time to focus on where you can really add value.
For example, if you regularly need to create simple graphics for your website and social media updates, but it takes you an hour just to find the cropping tool in Photoshop, get a designer on Fiverr to whip it up for you.
Many jobs go for as little as $8.
5. 'Mobilise' your existing app users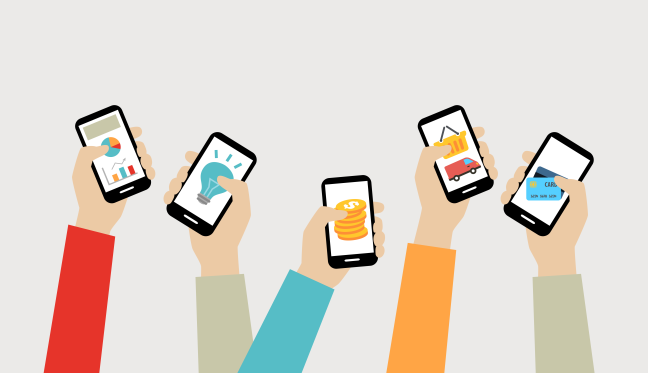 Acquisition is expensive. Engagement isn't.
If you already have a decent amount of loyal, existing app users, why not put them to work?
Your existing users are often an untapped source of further acquisition for your app. And you don't even need to pay them!
Savvy app marketers know that 50% of smartphone users download apps due to recommendations from friends and family.
So how do you get your users to become brand ambassadors? Here are some ideas:
Promote user-generated content. Can users create anything with your app that you can showcase, or encourage them to showcase to their friends?
Run social media contests. 
Run user referral programs. What can you offer to incentivise people to refer a friend to the app? And what can you offer the new sign ups? Read this blog for ideas.
Incentivise sharing. Give something away for free in your app, in exchange for a share on 1 or more social networks.
See our guest post on Apptentive- How To Turn Loyal App Users Into Raving Brand Ambassadors – for detailed strategies.
Use these hacks to lower your app marketing costs and increase your profit margins! Have you used any of these tips or tools before? Which have you had success with?
Where to go next
4 Ways To Double Your App's Profits In 30 Days Template: Your Startup Marketing Plan Launch Hack: How To Get 100,000 Downloads In A Month
The following two tabs change content below.
Leah is the digital content producer at Buzinga. Obsessed with reading and writing about apps, she trawls the internet for all things weird and wonderful in mobile tech.
Latest posts by Leah Godden (see all)
https://www.buzinga.com.au/wp-content/uploads/2016/03/reduce-costs.jpg
359
900
Leah Godden
https://www.buzinga.com.au/wp-content/uploads/2017/06/Buzinga-Logo-Old-Small.png
Leah Godden
2016-03-24 07:23:31
2016-07-20 18:21:08
5 Concrete Ways To Slash Your Mobile App Marketing Costs by 100%