There are over 1 billion smartphones in the world, with the next billion expected to join the smartphone community within the next few years.
What does this mean for you and the success of your app?
It means the opportunities for your app to reach new heights of user engagement is basically limitless… and so is the competition.
So what is the key to keeping your users engaged?
Did you know that it takes an average of 7 touches of contact with a brand for a consumer to feel comfortable enough to purchase with them.
Your audience lives online. They spend 71% of their day on their smartphone. And if they're not on your app, they're in someone else's.
What do you do?
If someone has used your app, and has left to go somewhere else, such as Facebook, Google, or their favourite blog, you can use remarketing advertising to draw them back in (mwahahahaha!)
If you want to brush up on your marketing knowledge before continuing read
The Beginners Guide to Mobile Application Marketing 
What Is Remarketing?
Remarketing is basically a way for you to re-engage and convert users by paying for ads to be shown in front of the audience who has already interacted with your app.
It's one of the most useful tools to bring a bounced user (someone who used the app and stopped using it) back to your application.
Such as reminding E-Commerce app users that they still have items in their shopping cart.
Here is a fun infographic of how remarketing mobile apps works for your app/site.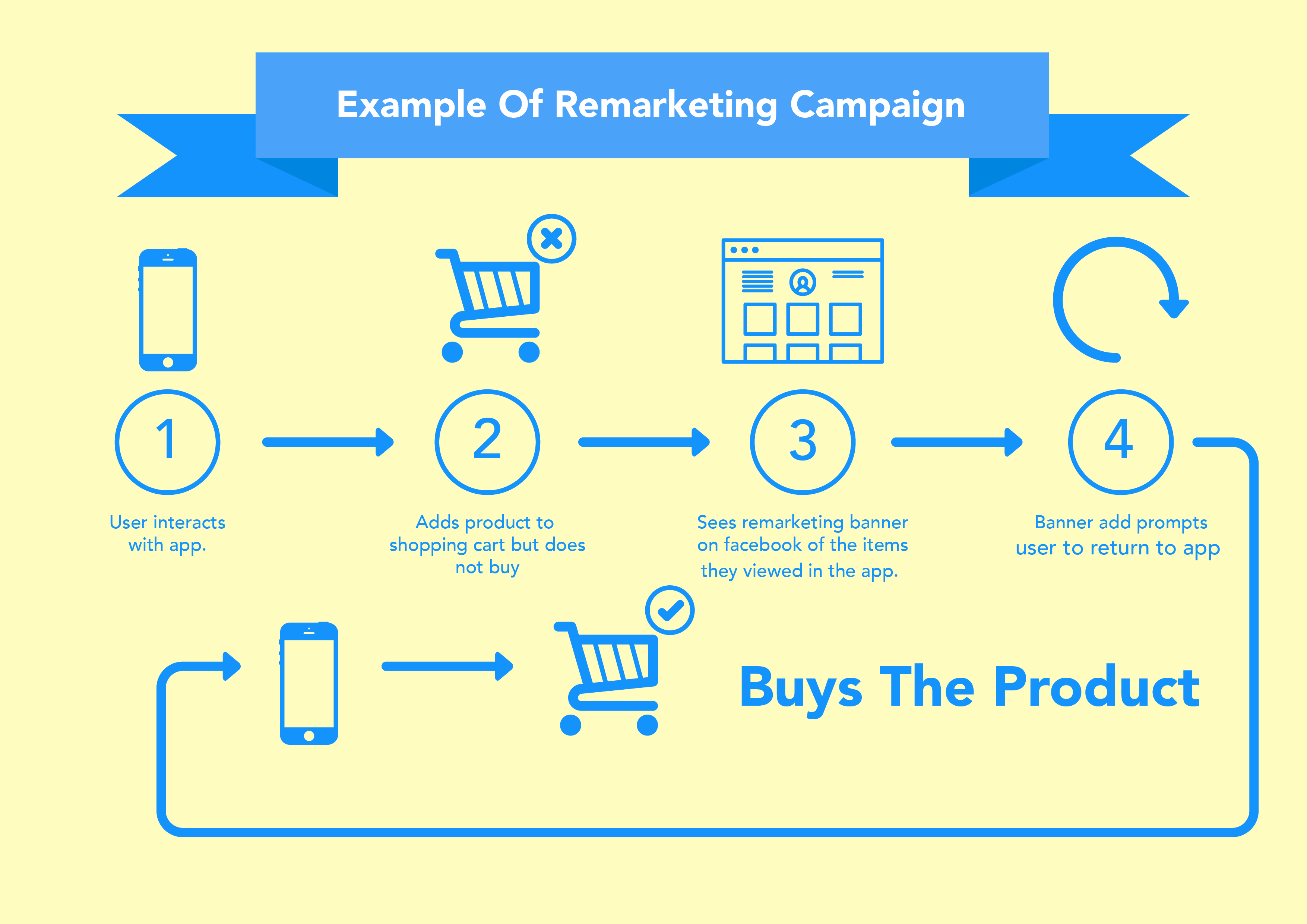 Some Powerful Examples Of Remarketing
1. Kogan stalking me on Facebook after I was on their website browsing for cameras…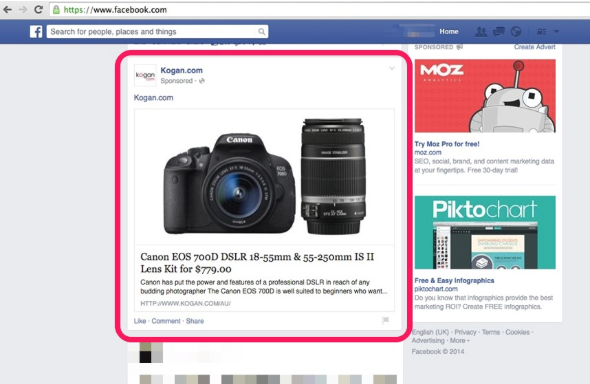 2. Jetstar on news.com.au after looking up flights on their site more than two weeks ago!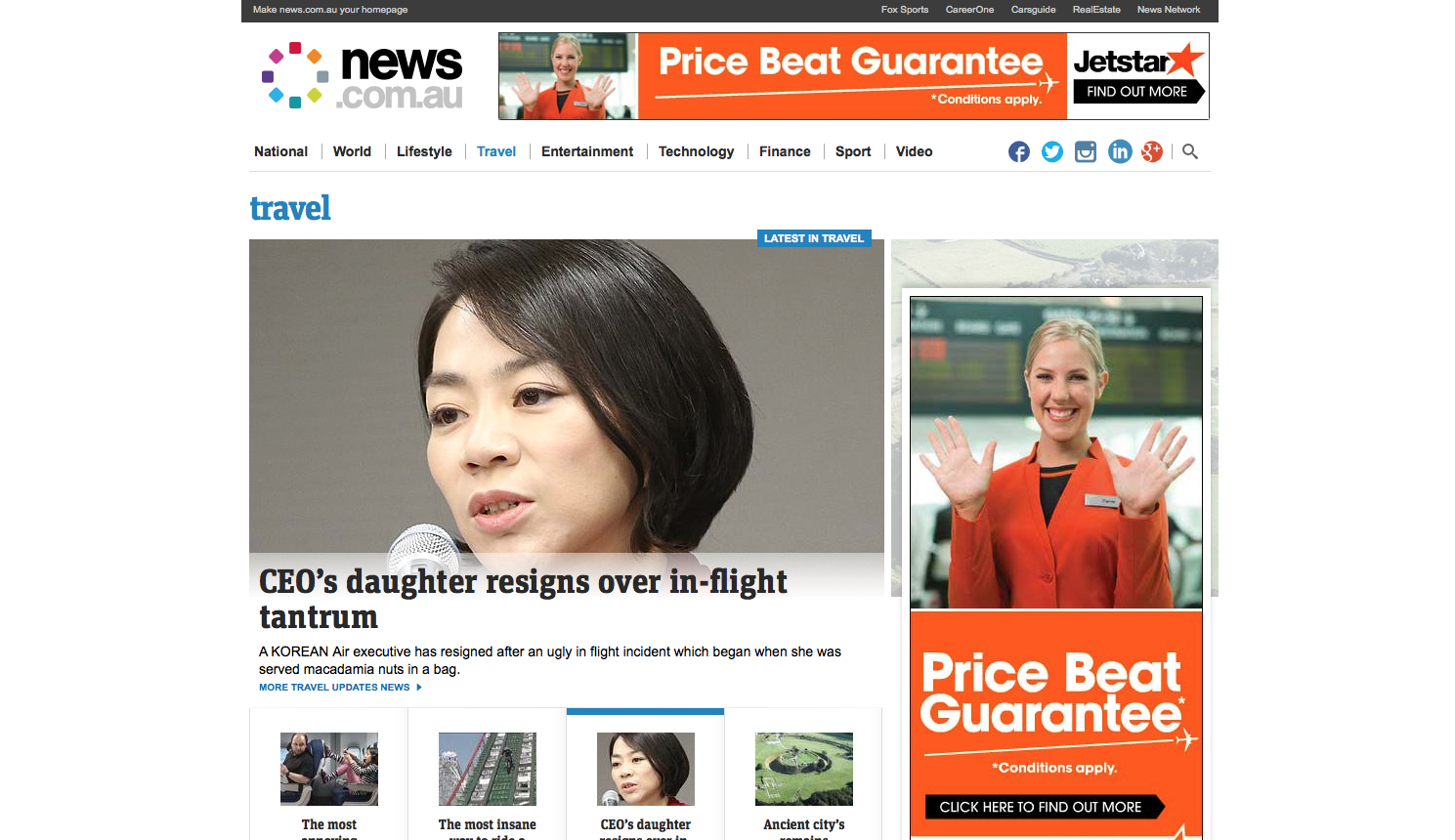 3. Ebay; after my girlfriend confused my computer into thinking I was female previously shopping for dresses :|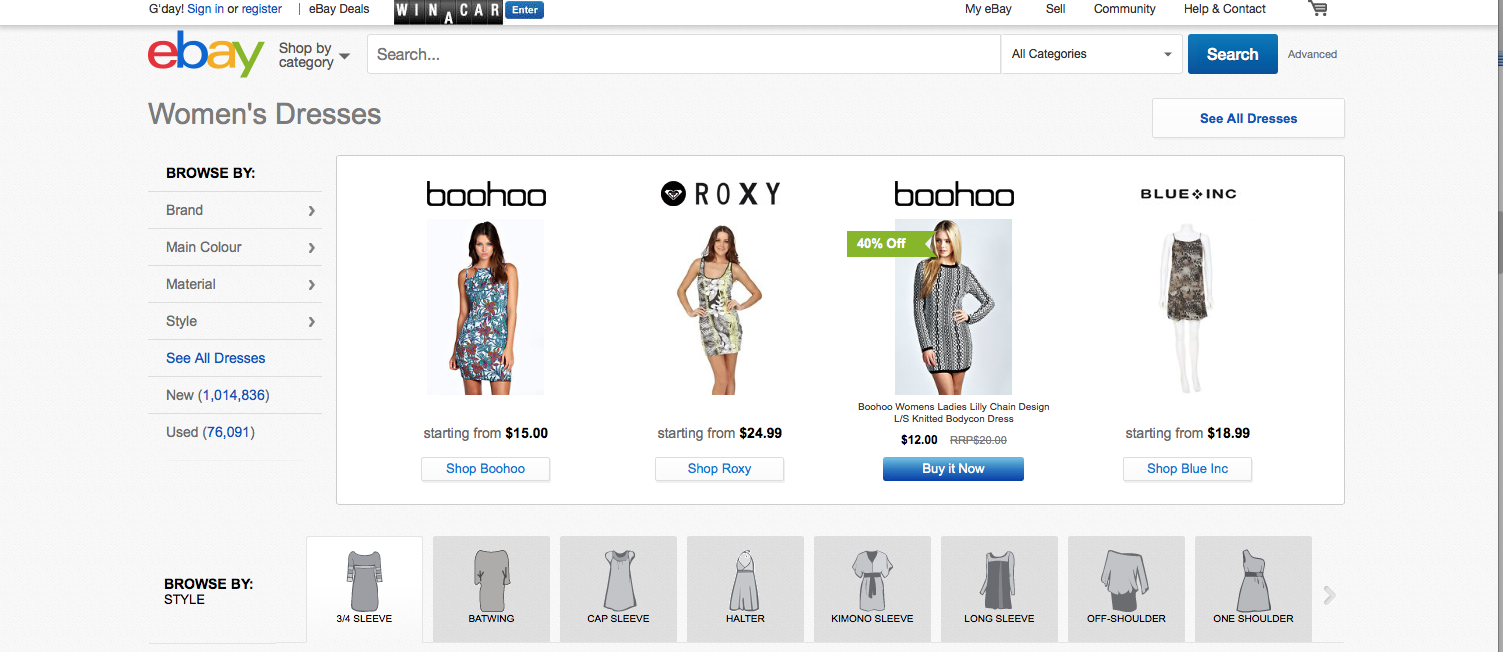 Why Remarketing is Awesome
Remarketing increases the Average Lifetime Value of your users by reaching only your best users at the right time and in the most relevant platforms.
E.g. User downloads your app, and now sees your ad on Yahoo.com
You can bring them back by using offers such as discounts or daily promotions. Or to simply just remind them of what they were originally searching for.
How awesome is that?
So how does this actually make your app more successful?
Unlike untargeted, irrelevant display ads splashed across your screen, Remarketing taps into consumer psychology.
It targets your best users based on their behaviour, e.g. the ones that use your app the most.
Viewers of the advertisement are alerted to the memory of the experience they had in your app. This encourages them to return to the app and continue their experience.
As a result, there's a significant increase in the strength of brand recognition and chance of conversions.
Tip: Offer promotions or discounts in your campaigns. 
So how do you know who is the 'best user' to target your campaign to?
If you don't know already, Google Analytics is the answer.
Luckily for us, we don't need to analyse pages and pages of excel data to understand this information.
Google Analytics compiles most of this brain-draining information and organises it into mind-blowing segments that we can select as our campaign audience.
With new categories added to Google Analytics this year, (See image below) we can now use predefined segments to market to, like 'Movie lovers' or 'Travel Buffs.' (Google gets this information from your browsing history)
Understanding this information would allow Nike would create a Remarketing campaign targeting Males Aged 18-25 in Melbourne, who they know are actually 'Sports Fans.'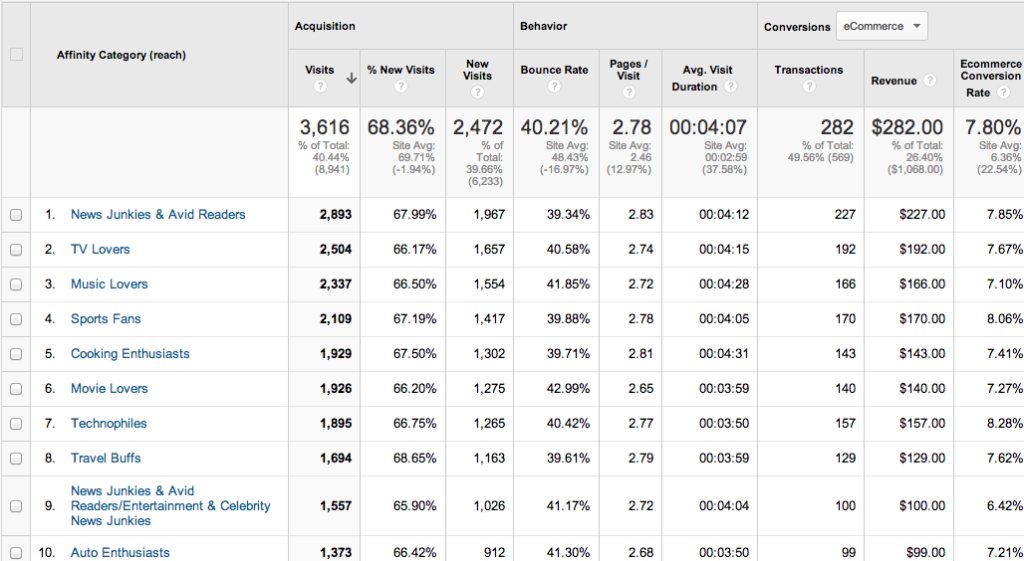 (Google Analytics)
Why would you not want to target an audience that has already shown interest in your app?
Here are the 10 Most Popular Analytics Tools For Mobile Apps
The Best Remarketing Tool To Use For Mobile Apps
You really cannot go past AdRoll 
AdRoll is the most widely used retargeting platform in the world.
Particularly because it links to Google Analytics and the Google Network.
In fact, if you read this article you might start to see ads from Buzinga floating around!
The Most Effective Channels To Remarket Your App
It all depends on your target audience, but for Australian mobile users who interact with your app, the recommended channels are below:
1. Facebook
Facebook is the number one social media tool in Australia.
"There are 13,200,000 steadily growing Facebook users in Australia." >Tweet>
Pssst…If you are in the US or Canada Twitter is number one.
 2. Email
Email is unarguably one of the most effective forms of marketing. It is not as noisy as Facebook and you can personalise it. For example the ASOS App sends an email reminding customers what they have left un-purchased in their cart.
3. Ad Networks (Google, Independent)
The Google Network has nearly 1 billion users and chances are your users are on it.
Remarketing through the Google Display Networks will see your ads retargeted to your specified audience on various websites.
7 Quick tips for creating your remarketing campaigns
 1.   Create as many Remarketing lists as you want.
But only include relevant and valuable audiences.
Design as many ads as you want.
But, ensure the ad is relevant to your audience list.
Make sure your messaging is consistent .
But doesn't seem like you are stalking someone or they will block cookie trackers.
Set up conversion tracking, is what you are spending driving profitable conversions?
How to set up Remarketing in your mobile app
1. Make sure your App developer adds the remarketing tag to every screen in your app so you can track drop off points.
Watch a video for more information on this here…
2. Create an audience: Choose Segments (Are they male or female? Are they aged 25-40 or 40-60?)
3. Create as many awesome and engaging Ads as you want.
4. Now read Launch Hack: How to get 100,000 downloads in a month to round off your strategy.
For more information on how to measure the success of your app click here 
The following two tabs change content below.
Logan Merrick is the co-founder and Director of Buzinga, as well as one of Australia's most recognised entrepreneurs, keynote speakers, investors and mentors. His writing on startups, technology and mobile marketing has been featured in The Australian, Business Insider, Startup Smart, Smart Company, and more.
Latest posts by Logan Merrick (see all)
https://www.buzinga.com.au/wp-content/uploads/2014/12/grwothhack.png
301
793
Logan Merrick
https://www.buzinga.com.au/wp-content/uploads/2017/06/Buzinga-Logo-Old-Small.png
Logan Merrick
2014-12-10 06:03:47
2016-02-23 17:54:29
How To Use Remarketing To Keep Your App Users Engaged