There are three key stages where you'll discover whether your mobile application will flop or fly.
If you're lucky, you'll discover this in ideation phase by correctly validating your idea.
Maybe you'll realise during launch phase when your mum and dad are the only people who download your app on day 1.
They love you so much they probably won't tell you if the app is really bad either.
When I say really bad… Just check out this list of the worst apps in the world to understand what I'm referring to. 
The third stage is about 3 months after you've launched.
You're consistently on the appstore to check if you're trending. You sign into your analytics and find that you have maybe 100 downloads.
Then…it hits you!
You realise that you needed a sales and marketing machine for the world to even know that you'd launched!
Luckily for you, there is one special tool that can help you ninja your way through each phase of app development.
FACEBOOK! The love of my life. And probably yours too.
I want to show you today how to use Facebook to:
Mitigate potential risk from ideation
Ramp up your pre-launch database
Discover new customers, AND
Re-engage old ones using ye' ol Facebook
I'll be walking you through the steps of when to use Facebook and then how to actually execute an advertisement.
Facebook is your best friend from start to finish of app development. Here's how to take advantage of your best friend.
How to use Facebook to

validate

your app idea
As Maurice – one of Buzinga's Product Strategists – would say…this is juicy.
There are so many ways to validate your app idea, including:
And
Facebook.
Before you sink any money into the actual design and development of the product you're wishing to build, put aside a few hundred dollars to test if your idea actually attracts attention.
What you want to do is create a Facebook advertisement that sends an audience to a 'Coming Soon' landing page.
The goal is to see if people are interested in your product and get them to hand over their email.
A successful campaign is probably around 200-500 signups in 2 weeks.
This is an example of a really effective 'Coming Soon' landing page designed by our friends at Umbrella Marketing.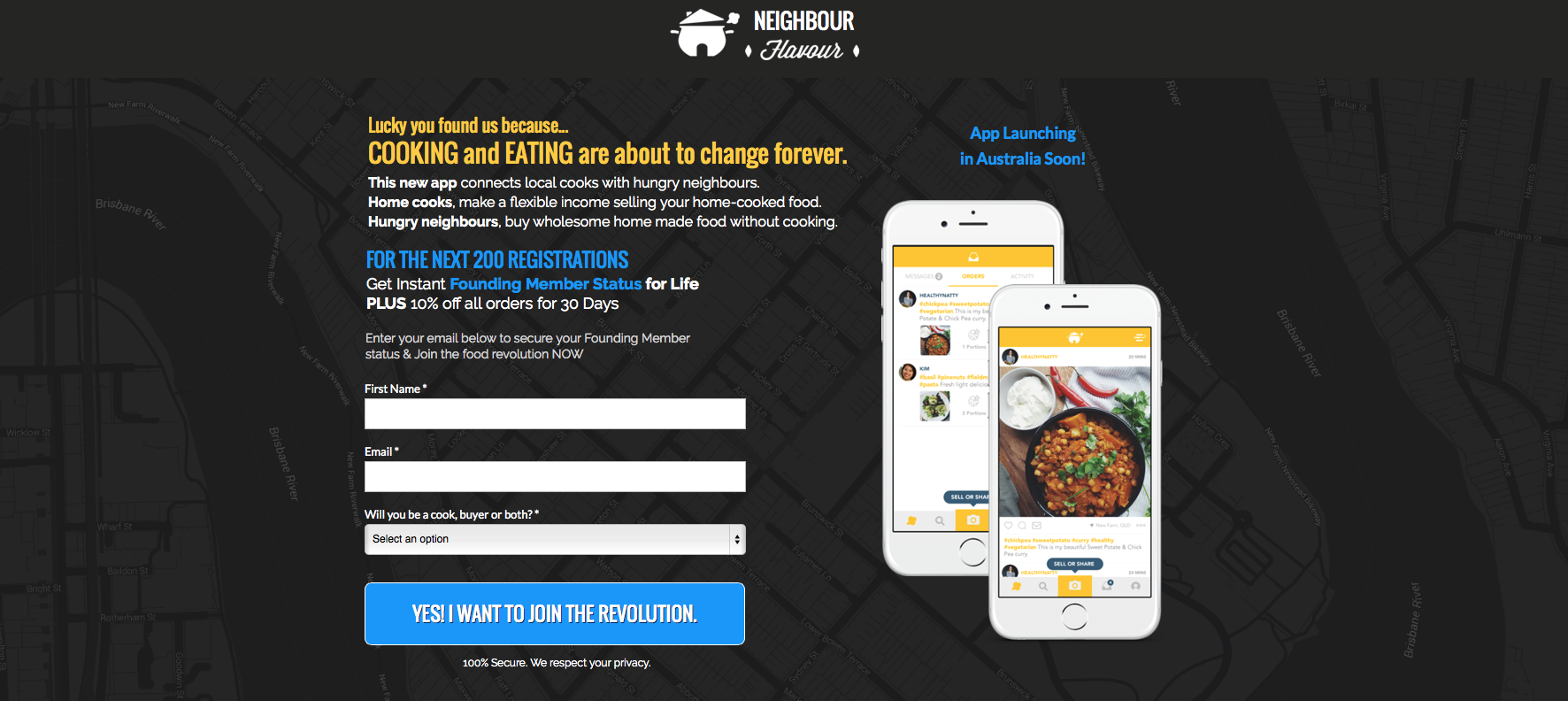 So how do you do this?
Step 1:

Understand who your target market is
You'll need to know at a high level who you want to target from the research you've undertaken talking to people about your idea.
Reality Check: An idea is nothing in today's startup world unless you execute, so please don't be scared to talk about your idea.
You'll be using your target audience information to design your landing page, copy for the ad and the Facebook campaign itself. This is why target market research must be step 1.
For the sake of a Facebook campaign you'll need to know:
What country your target audience lives in
Demographics like age, gender and income
Interests like 'fine dining'
Behaviours like 'actively downloads apps.'
You can see from this screenshot below of a Facebook campaign builder why you need to know these details.
It's a good idea to start broad with your target audience.
For more information on how to really nail down and understand your target audience, have a look at this marketing blog post I wrote a few weeks back.
It has some great tools for researching audience demographics and consumer psychographics.
Step 2:Build a landing page
Before you jump into the Facebook platform, you'll need to build a landing page that will allow you to collect email addresses – proof that people want to know more.
You'll need two of my favourite marketing tools to do this.
1. Sign up for a Mail Chimp account
It's free to start with and is a simple tool for building email lists and sending measurable email campaigns.
2. Build an Instapage account
You can build an Instapage landing page in under 3 minutes and it comes with customisable mobile app landing pages templates.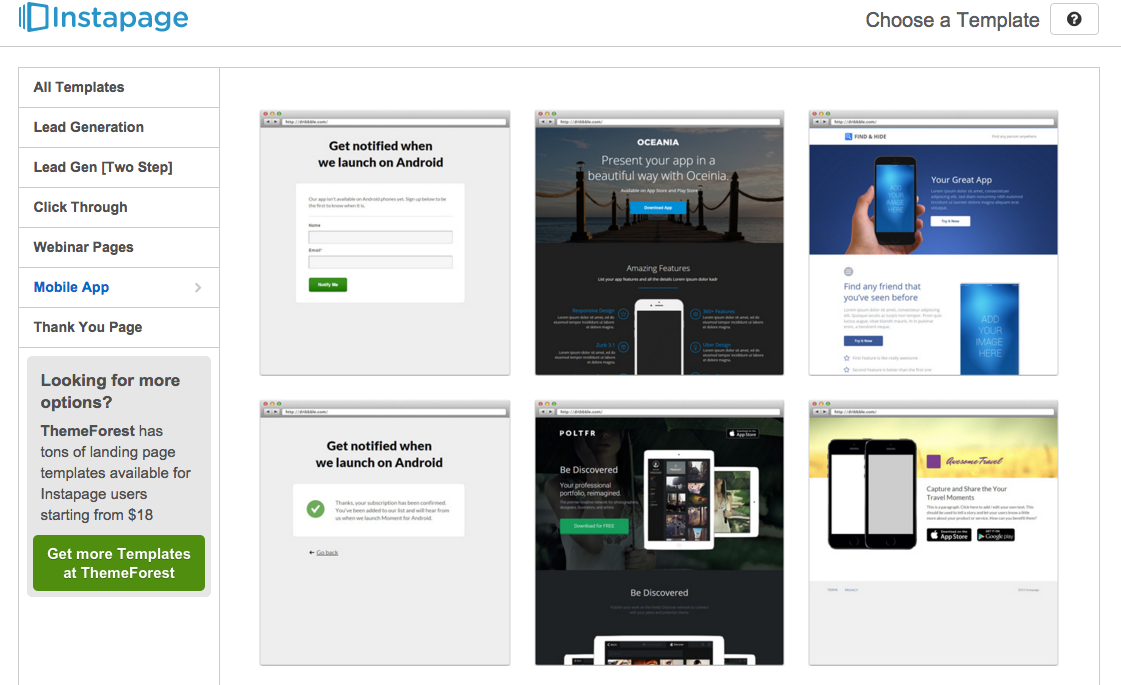 If you are honestly terrible at design jump onto Fiverr and find someone to design you a home-page screen of what your app could look like.
This will add a lot of value of the landing page.
The goal is to create an illusion that this app is in development and that by handing over their email they'll benefit from what your app is offering.
Keep the landing page really simple: 1-3 folds (sections) is all you need and remember to keep your audience at front of mind. The key is in the copywriting.
What do they want and what problem are you solving for THEM.
The copywriting needs to talk to your target audience in the right language, offer an incentive for signing up (early access to the app before launch, exclusive discounts and content, etc) and must be engaging.
See also: 9 Steps To Building A Must-Have Pre Launch App Landing Page
Step 3:
Time to build the Facebook ad
Now that you have a landing page, great copy and an understanding of who you're going to target, it's time to jump onto Facebook.
I've written an article here on how to actually build a Facebook ad, so open that one up to read when you're ready!
Fortunately, you don't need to build a business Facebook page to build an ad.
Facebook has a great tutorial for how to build an ad if you don't have a page.
Run the advertisement for about 2 weeks.
You'll need to be monitoring its performance via the Ads Manager how many clicks you're getting to the website, optimising the ad and checking the Instapage 'leads' collection tool to see who has submitted their details.
At the end of the campaign, have a look at how many leads you've captured to make a decision on whether this idea is actually viable.
As I mentioned above, 200-500 would be ideal!
The most exciting thing about these leads is that you now have groupies ('leads') who you can send regular updates to about the progress of the app.
Just use the Mail Chimp email campaign builder to schedule valuable and exciting emails to nurture your groupies.
On the other hand, if your concept gets little to no clicks or email signups, go back to the drawing board.
If the idea isn't good enough to get people to give up their email address, there's no way in hell they will give up their precious screen space to download your app!
2. How To Use Facebook To Launch Your App
Step 1:

 Build a Facebook Presence

The pre-launch strategy should begin 3-4 months before launch day.

That'll give the campaign a generous amount of time to take off, reach a large audience and hit the PR circuit.

The first Facebook leap is to build your Facebook page, start sharing and creating content, and collecting likes.

The goal is to build anticipation around the 'new product' that's coming.

You don't even need a landing page or a website to do this.

What makes a likable Facebook page?
Clean and well designed profile image
Engaging cover photo
Relevant shared content.
Unique content in the form of video or blog posts (Use Medium to blog if you haven't got a website to blog on yet.)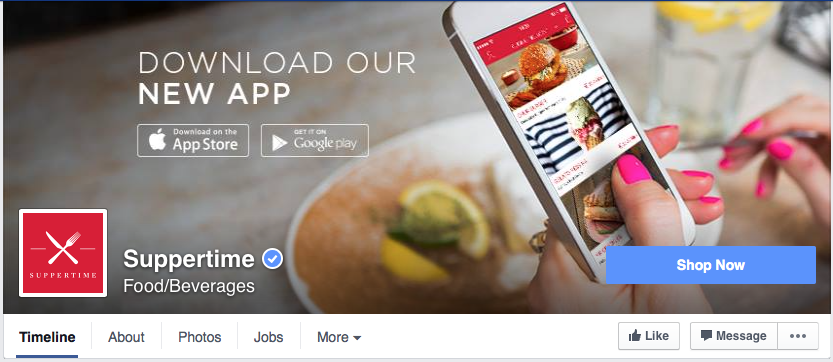 Hot Tips For Getting Facebook Likes
Invite all of your family and friends to like the page
Encourage them to invite their friends
Buy likes by promoting your page to your target audience
Why?
Unfortunately the more 'likes' a page has, the more validated the product looks. It's essentially social proof that your app is well loved.
I'm not saying go out and buy 100,000 likes, but pour a little bit of money into growing your audience with the 'right' target audience.
If you offer them the value that your mobile app provides in your page promotion, your likes will be qualified and real fans.
Step 2:

The Pre-Launch Landing Page

There are so many reasons why you be should be building a landing page to grow your pre-launch database – we even turned it into a blog itself.

The main reason is that you simply don't want to spend a year developing your product only to have the most anti-climactic launch in history.

You owe it to yourself to gather a following of early adopters to be there when you're ready.

It's a personalised army of word-of-mouth marketers.

Hopefully you already made a landing-page to validate your idea, and now you can update it with your actual product design and weave your brand strategy into the copy.

Turn up the heat about 6-8 weeks before launch – when your app is in testing phase.

A decent chunk of a marketing budget should be spent building the hype during this phase and some of that should be put into creating Facebook ads.

CASE STUDY BREAK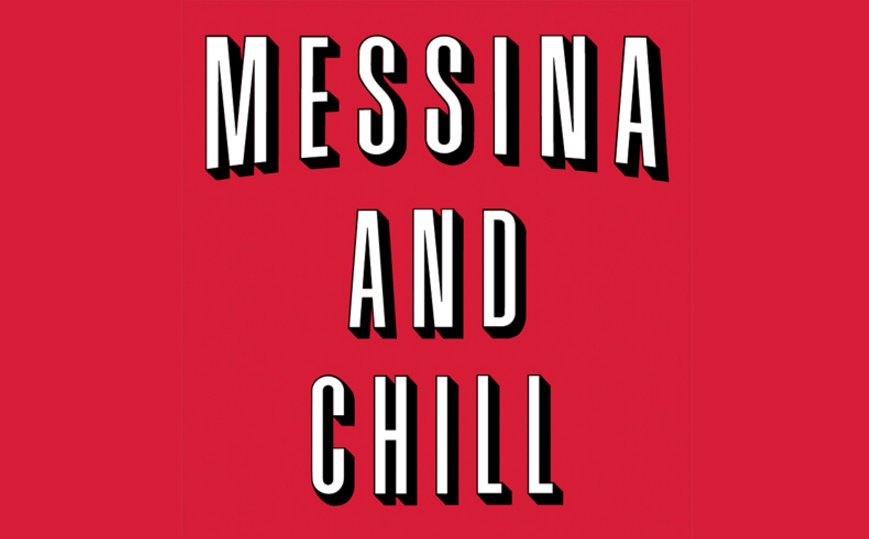 The Suppertime app has just launched in Melbourne and I was so excited for it to launch that I actually ran home that evening, sat on my couch and ordered Messina.
Suppertime is an on-demand service that delivers Melbourne's finest restaurants to your home.
How did I know they were launching?
I saw ads on Facebook for about 6 weeks before it launched to like the page.
Then I saw advertisements displaying what restaurants they'd be delivering from that were specific to the suburb I lived in.
Walking down Swan St to get lunch I was greeted by people in Suppertime shirts handing out online codes for $10 off.
When I arrived home there was a hanging sign on my gate with another voucher code.
THEN!! I saw a tram looking out the Buzinga window that was covered in Suppertime branding.
Finally 'SUPPERTIME IS HERE' filled my newsfeed during my commute home from work.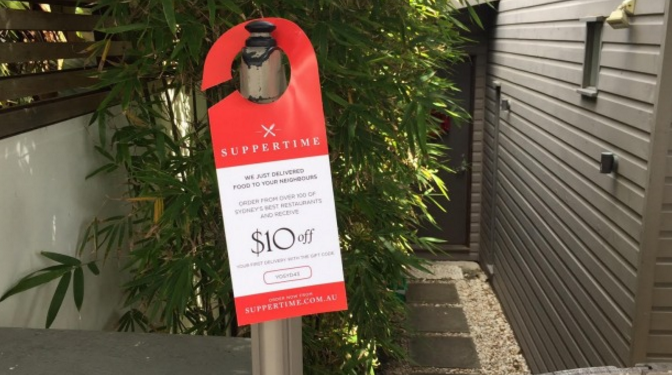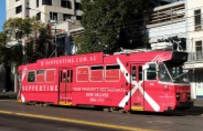 It was truly a journey, from Facebook to the street.
The one thing they didn't do…
The only thing Suppertime didn't get from me was my email. That's what brings me back to this post.
Step 3: Run Facebook ads to drive traffic to the landing page
Most of the content in my inbox are exciting workflows and information about apps that are launching soon.
These are apps that I've seen on Facebook that don't have that extra $100,000 to brand trams and hire backpackers to hand out vouchers.
What I want you to do right now is head over to Wired, Gizmodo or Kickstarter and sign up to products via their landing pages that are launching soon and see how they take you on a journey.
They'll most likely send you exciting updates about the stage of the project and invite you to the 'beta launch' where you'll be privy to giving them exclusive feedback.
There is no better way to create a loyal fan than to ask them directly for their feedback.
To build this database you can use Facebook to start the journey.
You want to run two ads for 2-3 weeks at a time.
The 1st: Your Facebook fans
This will be a direct response ad that prompts them to hand over their email address in order to receive updates about the launch.
The ad will include the link that takes them to your landing page.
They've already indicated trust with your brand (because they liked your page), so the conversion rate on this campaign should be high.
Keep them engaged with weekly or bi-weekly emails with updates of what is happening with your app.
Check out this blog on content marketing if you're stuck for ideas on what to include in your emails! No one wants spam.
The 2nd: A curated Facebook audience that consists of your target audience. 
Introduce your app to your target audience in a similar way to how Suppertime told me they were coming to Melbourne, but didn't demand any information from me!
Excitement, information, exclusivity and anticipation is they key to this ad – I'd recommend using video as it's the most effective way of capturing attention fast.
After 2-3 weeks of running this video, create another ad that asks this same exact audience to hand over their email.
The reason this works: If they've already seen who you are, they'll be more inclined to share details.
Step 4:

 App Install Ad

IT'S LAUNCH DAY!

Put aside a chunky part of your marketing campaign to run an app-install ad campaign.

The app install campaigns on Facebook are genius and an absolute delight now they connect to your Instagram as well.

You can choose which devices to target, or even whether the viewer needs to be connected to wi-fi to see your ad.

The targeting is endless.
You've got ample opportunity to now create app install ads for people who
a) Like your page
b) Have handed over their emails (you can export all your email data from MailChimp to Facebook)
c) Are in your desired target audience.
INFO OVERLOAD!
If you're feeling like this is all a bit too low-level go and get a coffee before you finish reading.
3. How To Use Facebook To Re-Engage Your App Users
One of the most exciting things that Facebook lets you do is track who downloaded your app and break that down further.
A high number of downloads doesn't necessarily mean your app is doing brilliantly. You should be more interested in how many active, engaged users you have.
Facebook shows you who is engaged in your app, and who downloaded your app but is now inactive.
Step 1: Enable tracking for your app
Make sure that a developer adds the Facebook SDK in your app to enable app install tracking.
This will allow you to create re-engagement campaigns, reminding people what they can do within the app with a simple link to open the app back up.
Below is an example Facebook uses for how you can get people to open your app and engage with it again.

Step 2: Personalise Your Destination
This is what is known as Deep Linking.
When you're sending people back to your app, you don't want to send them to the home page.
If you've promised them to 'Shop Now' you want to send them to a page where they can actually shop… Not your tutorial page.
Ya with me?
It reduces the risk of them dropping off if they have to filter through random stuff they didn't really want.
Step 3: Replicate The Audience
The similar audience builder is a marketer's best friend.
If you already have a database of people to draw from, you can create an audience that is similar to them and serve them an introductory advertisement.
Similarities pretty much mean demographic and interest behaviours.
You should monitor and A/B test different audiences to see which gets the highest conversions, and use the similar audience builder once you've pinpointed the best one.
Phew, we covered a lot!
As Facebook has steadily become bigger, more powerful and more sophisticated in its targeting options, marketers have fallen in love.
It's up to you to use every weapon Facebook hands you to validate your app idea, onboard new users and re-engage the old ones.
This will save you money in the long run and will help you throughout every stage of the app development process.
Where to go next
How To Create Facebook Campaigns That Boost App Downloads: Step By Step
How To Use Instagram To Insta-Increase Your App Downloads
How To Use Twitter To Increase App Downloads
The following two tabs change content below.
Katelyn has nearly a decade of experience in sales and customer service management. Working with some of Australia's leading brands, she understands from the front-line the fundamentals of creating a successful marketing strategy to attract and retain loyal customers; a key goal for the launch of any new app.
Latest posts by Katelyn Duckworth (see all)
https://www.buzinga.com.au/wp-content/uploads/2016/02/facebook-ads.png
356
897
Katelyn Duckworth
https://www.buzinga.com.au/wp-content/uploads/2017/06/Buzinga-Logo-Old-Small.png
Katelyn Duckworth
2016-02-17 06:29:34
2017-06-30 07:50:47
How To Use Facebook Ads To Ensure Your Mobile App's Success