Before we begin… Did you check out last weeks article on Hyperconnectivity?
Have you heard of the internet of things?
We've all had that conversation with a friend.
You're asked, "Have you heard of the Internet Of Things?"
You nod your head and agree. Your friend continues to explain its endless possibilities.
Secretly though, you have no idea what it actually is…
What Is The Internet Of Things?
Of all technology trends happening right now, the Internet Of Things (IOT) is the one which will cause the most disruption.
It's not Facebook, Instagram or even… Cat videos…
You've heard of the Internet, the interconnecting web or information.
And, you've heard of things, your car, your fridge, that delicious cup of coffee sitting on your desk.
Put these two words together and everything in your life becomes connected.
We're not talking about connecting your date of birth with the internet… That would be silly.
In everyday terms, IOT is about connecting the things that matter, leading to solutions to our everyday problems.
To put this into context, check out the following four examples:
Amazon Dash
Did the kids just eat the last box of cereal? Bet the little devils left the empty box in the cupboard too.
Thanks to the Amazon Dash, this sort of occurrence will soon become a thing of the past.
This neat little button conveniently sits anywhere, enabling you to re-order everyday household items with the touch of a button.
You can keep it the kitchen bench or stick it on the refrigerator.
The Amazon Dash conveniently lets you refill and restock your home's everyday essentials, and have fun doing it.
Dash connects to your home Wifi connection and works directly with your Amazon account.
Items can be scanned into or even said using voice recognition directly into your dash.
The list can then be viewed on your mobile or desktop device where you can purchase and schedule the delivery.
Check out the video of the Amazon Dash!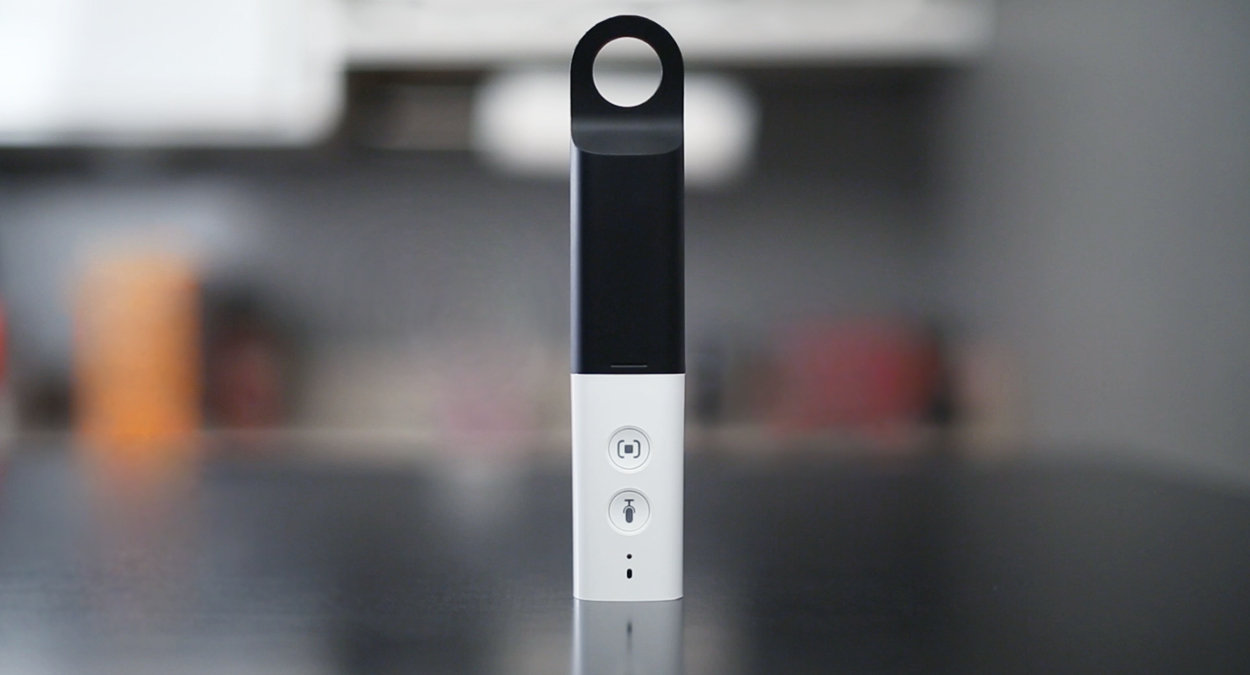 Source: Amazon Fresh
The internet is moving in a way where soon, routine things like running to the Supermarket will become a thing of the past.
Everyday tasks will be replaced by apps and the cloud of connectivity. It may even eventually come to the point where we won't have to go anywhere.
I can hear what you're saying…
Is this going to make society even lazier?
Not exactly… People aren't inherently lazy. They're just looking for solutions on how to make their lives easier.
If you're time poor, these sort of solutions free up much needed time. This time can be spent with the people or on the things that matter most to you.
We will be installing an Amazon Dash on our fridge here at Buzinga so we never run out of milk, ever again.
First world problems…
Looking for the same solution from a company a bit closer to home?
Coles has recently been trialling a similar device called the Hiku.
The small magnetic device will sit on your fridge. It will allow you to order your groceries through voice commands or by scanning the bar code.
The device will automatically sync with the Coles App or into an online order.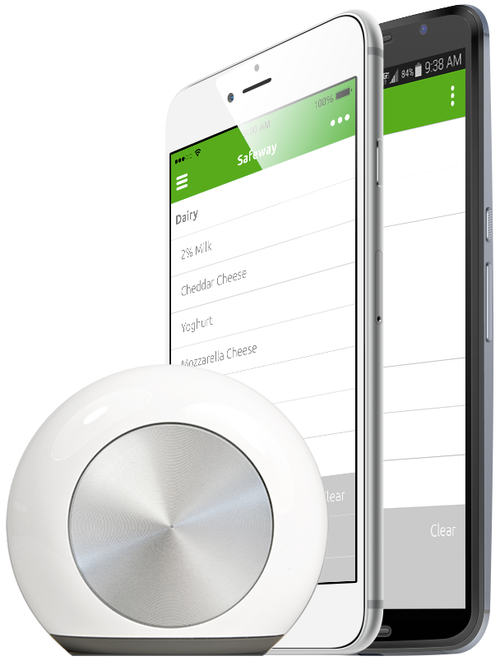 Source: IT News
The Tesla Car
I'm sure by now you've heard of the Tesla Car.
If you haven't, I strongly suggest you check it out here!
The Tesla is powered by electricity. Unlike your standard car engine which contains hundreds of moving parts, Tesla's electronic motor contain just one moving part.
As a result, acceleration is instant. The car can reach 100km per hour in just 3.4 seconds without any hesitation or fuel used.
Tesla has a range of 504km before it needs to be recharged.
With all the terrible drivers and heavy traffic around these days, we all become tired of driving at some point.
What if you never had to drive again?
This is becoming increasingly possible with Tesla's autopilot feature.
Autopilot combines a forward looking camera, radar, and 360 degree sonar sensors with real time traffic updates to automatically drive Model S on the open road and in dense stop and start traffic.
When you arrive at your destination, the Tesla will both detect a parking spot and automatically park itself.
Standard equipment safety features are constantly monitoring stop signs, traffic signals and pedestrians, as well as for unintentional lane changes.
Human error is responsible for 90% of road crashes.
Could removing humans from the equation be the key to dramatically reducing traffic accidents?
I realise this seems counterintuitive, but releasing control of the steering wheel could actually give you more control over your own safety.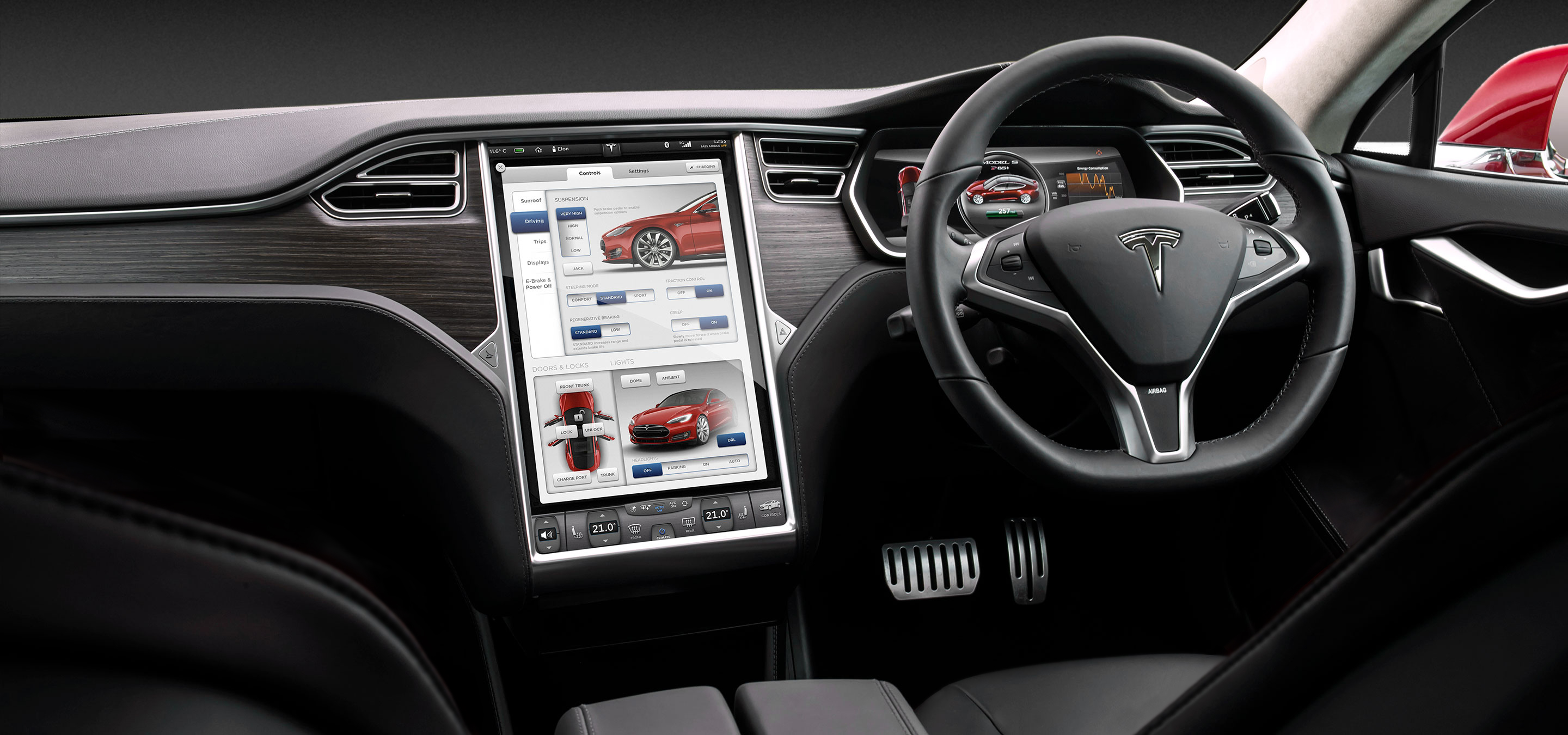 Source: Tesla
The internet is integrated straight into the dashboard with a 17inch touchscreen angled directly at the driver.
Using the autopilot feature, you can spend you daily commutes to work browsing the web, relying to emails or reading your favourite book.
The average commute takes around an hour each way.
That's two extra hours of daily productivity gained.
Talk about winning.
Now you can sit back and grin at all the angry people around you, pulling their hair out over the traffic.
Vehicle Safety Recalls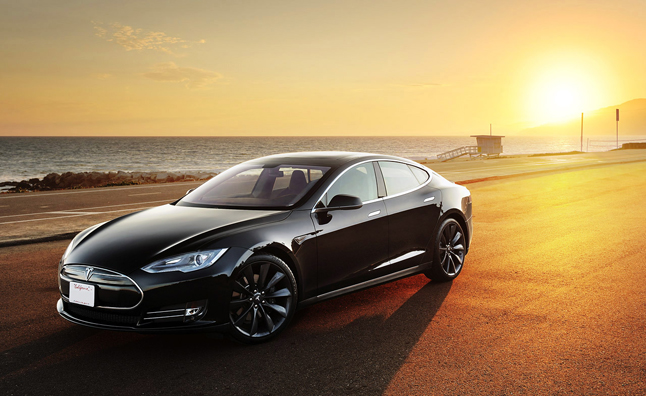 Source: In Auto News
This is perhaps the best example yet of the internet of things.
A vehicle safety recall is a massive headache for everyone involved.
You have to go out of your way to go back to the dealer and wait hours or even days for it to be fixed.
Not to mention the PR disaster it creates for the manufacturer.
But, what if a safety recall could be as simple as a simple software update…
This would minimise both the inconvenience to the customer and damage to the the manufacturers reputation.
The Traffic Safety Administration recently issued two safety recall notices, one for GM and one for Tesla.
Both problems are related and horrifyingly, can cause fires.
Teslas fix to this recall is a software update that doesn't even require owners to bring their cars to the dealership.
It's just like updating OSX or Windows.
This sets a new precedent for what defines an automotive recall.
For that reason, we have a new precedent for what constitutes an automotive recall.
SpaLink

I know, I know. I always seem to be rambling on about the SpaLink app but I just can't help it.
It's way too exciting! And also because it was built by us here at Buzinga App Development.
Currently, I'm sitting right at my desk writing this article and…
Using my phone to set the temperature on my spa so it's just right for when I arrive home in two hours.
The SpaLink Apps lets you control the temperature of your spa, right from your smartphone from anywhere in the world!
Who'd have ever thought that a phone (the internet) and your spa (a thing) be would connected?
Conclusion
Ultimately, the internet of things is all about connecting the world.
The world's not becoming less connected and the Internet is definitely not going anywhere.
If you can start thinking outside the square and beyond what's just in front of you it's amazing what you can achieve.
No dream's ever to big. You just have to set the stepping stones in order to achieve it.
What do you think? I'm very interested to hear your ideas on the internet of things.
The following two tabs change content below.
Logan Merrick is the co-founder and Director of Buzinga, as well as one of Australia's most recognised entrepreneurs, keynote speakers, investors and mentors. His writing on startups, technology and mobile marketing has been featured in The Australian, Business Insider, Startup Smart, Smart Company, and more.
Latest posts by Logan Merrick (see all)
https://www.buzinga.com.au/wp-content/uploads/2015/05/The-Internet-of-Things-2.0.png
359
900
Logan Merrick
https://www.buzinga.com.au/wp-content/uploads/2017/06/Buzinga-Logo-Old-Small.png
Logan Merrick
2015-05-07 07:33:41
2017-01-13 08:58:55
The Internet Of Things: The End Of The World As We Know It