In this founder interview series, we rounded up some of Australia's most successful entrepreneurs who have scaled their startups into national and even global success stories.
Read our other interviews here!
JODIE FOX
Jodie Fox is the Co-Founder and Chief Creative Officer of Shoes Of Prey. Shoes of Prey is one of Australia's biggest eCommerce success stories, starting in 2009 as the world's first website where women could design their own shoes.
Shoes Of Prey broke even within 2 months, and within 2 years of launch they were generating multi-million dollar revenue. Today, it's an international enterprise with both online and brick and mortar stores.
Enjoy the interview!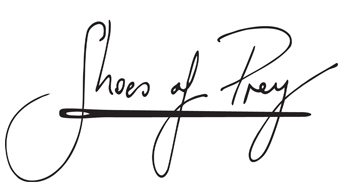 How did you validate the idea for Shoes of Prey?
The idea came from trying to solve a problem of my own. I've always liked shoes but I could never find exactly what I was looking for —the heel wasn't the right height or the colour was a shade off — just not quite what I had in mind.
?I didn't love shoes until I could design them myself.
I absolutely loved being able to pick and choose every aspect  — the leather, the heel height, the shape — It was so much fun! And, when the shoes arrived, they were like nothing else available.
My friends started asking me where they were from, and if I would commission their designs, which I did!
Had it not been for my Co-founders Mike Knapp and Michael Fox, I probably wouldn't have turned it into a business.
They were working at Google at the time and were excited about the potential for online retail.
They saw a gap in the market to redefine the online retail market and offer consumers the unique opportunity to design and define their own style.
That's how Shoes of Prey was born.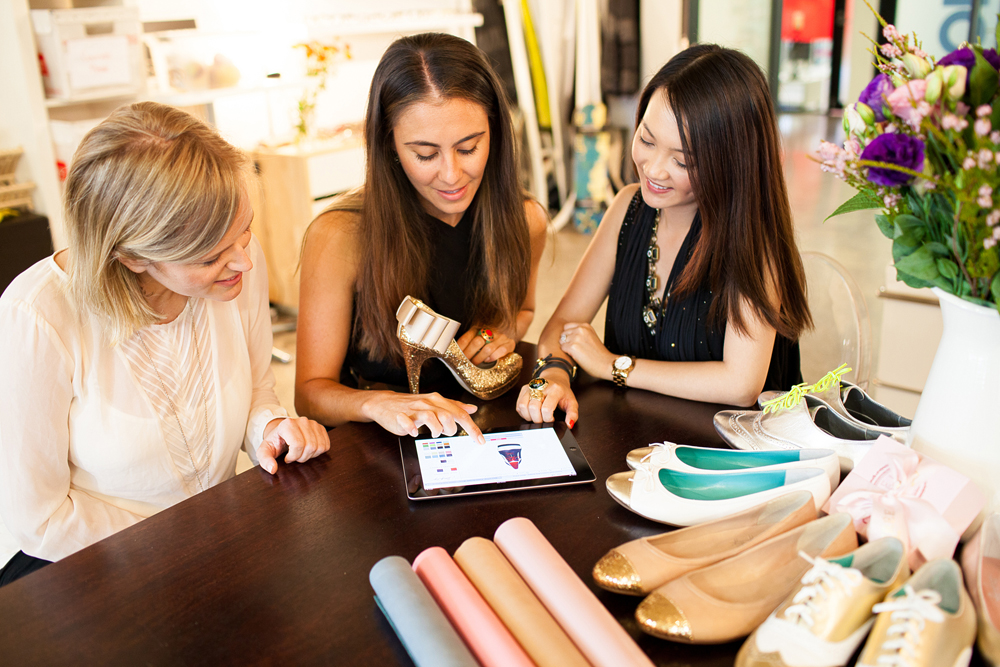 You're often referred to as an example of how e-commerce is changing the retail landscape. What changes do you see coming up in the industry over the next 5 years?
The way people shop is really changing.
Shoppers often know exactly what they are looking for in terms of style and comfort and they often can't find that off the shelf.
The customisation trend has truly taken off — it provides shoppers with far more options and allows them to be a part of the creative process. Shoppers are also becoming more aware of how garments are made and they are looking for sustainable practices.
Customisation is a more sustainable way of shopping because the product is created for the individual, instead of mass produced without the guarantee that they will be bought.
I think the customisation business model will feature more predominantly in the industry over the next few years.
See also: 5 New Technologies Disrupting The Retail Industry
What 1 piece of advice would you give startups building businesses in the retail sector?
Regardless of whether you're an entrepreneur in the retail sector or a different industry, my advice is to act sooner rather than later and not to wait until you're ready.
As an entrepreneur, there aren't courses or training that can provide the lessons you learn from just getting in and getting it done.
You need to dive in. My business mantra has become 'do everything before you are ready'.
You've recently had another massive injection of $15.5M from Nordstrom + a host of top global investors. When did you receive your first funding injection and what tips can you give on pitching or other capital raising techniques?
We received our first funding injection in 2012 and to date, Shoes of Prey has raised USD $25 million.
The majority of our funding comes from Venture Capitalists.
We've talked to billionaires, CEOs and friends and pitched in boardrooms, pool cabins, nightclubs and cafes.
While there's a different approach required for each person and scenario, there are a few general principles that apply to all.
Knowing your audience and what matters to them is key. Your pitch should be tailored to them and you need to let them know why they should care about your product or business.
Know your business. You need to be able to answer every single question that a potential investor might have about your business. You need to show them that as a founder, you are able to execute well and make the partnership a success. It's important you make the information clear and as accessible as possible.
Highlight the opportunities. Remember that the person you are pitching is human and they make emotional decisions just like anybody else. Highlight the opportunity you are offering and play on their fear of missing out (FOMO). You want them to feel that your company is going to make them money and you want them to feel like it's an opportunity that is now or never.
? ?Finally, always follow up. Keep up momentum and conversation to make sure that you are front of mind.
What was the hardest challenge to manage when going global?
Expanding the company globally has meant that we now have several teams working across different timezones, which as you can imagine poses its own challenges.
? Open and constant communication is key across the company and we're always on the lookout for tools we can use to make sure we're working efficiently and effectively.
We're constantly looking at ways we can use technology to improve our business, and in terms of simplifying communication across our offices we've found the communication platform Slack to be indispensable.
What did you learn from your biggest startup mistake?
I wouldn't call it a mistake but learning how to just do things before I was completely ready has been one of my biggest lessons in business.
? I don't think there is ever a point where you are fully ready.
It's incredibly important to  have a business plan, but the more that you think (or overthink!) things, the less you actually do. You learn so much more on the go.
See also: The 2 Forgotten Secrets To Startup Success
Did you go to University? What class did you find the most valuable to building a business?
I studied at Law and International Business at Griffith University in Queensland. Despite having always had a creative mindset, I chose that particular degree because I wanted to know how the world works.
??It's hard to pinpoint one particular class that I found most valuable for building a business.
Being at university teaches you how to think and approach things in different ways. I developed the tools I needed to figure out how to question information and solve problems, which has been invaluable throughout my career.
What's your productivity secret?
I'm not a naturally systematic person so I've found that establishing  clear guidelines can be helpful.
In terms of enhancing my productivity, a game-changing book  for me was "Getting things done" by David Allen.
It helped me gain a bit of perspective and set the guidelines that I needed in order to be my most productive.
See also: 35 Game Changing Books To Become A Boss In Business And In Life
What are you most excited about for 2016?
I'm excited to keep growing the Shoes of Prey brand.
We recently announced a partnership with Nordstrom in the US, so I'm looking forward to shaping what that will look like as we continue to establish our base in the USA.
Our work with Nordstrom and their subsequent investment are really exciting opportunities for us to pursue.
? ?We're also continuing to expand our manufacturing capability. We have a talented team on board for this project and it's an important part of the future of customisation.
Where to go next
Startup Founder Series: How To Start A Successful Business Without Quitting Your Day Job
Startup Founder Series: How To Manage a Global Team and Work Anywhere
Startup Founder Series: How To Take Advantage Of Emerging Market Trends
5 New Technologies Disrupting The Retail Industry
The following two tabs change content below.
Logan Merrick is the co-founder and Director of Buzinga, as well as one of Australia's most recognised entrepreneurs, keynote speakers, investors and mentors. His writing on startups, technology and mobile marketing has been featured in The Australian, Business Insider, Startup Smart, Smart Company, and more.
Latest posts by Logan Merrick (see all)
https://www.buzinga.com.au/wp-content/uploads/2016/02/jodie-fox.jpg
362
900
Logan Merrick
https://www.buzinga.com.au/wp-content/uploads/2017/06/Buzinga-Logo-Old-Small.png
Logan Merrick
2016-02-05 05:17:40
2017-06-30 07:05:59
Startup Founder Series: How To Build An International Ecommerce Empire