In this founder interview series, we rounded up some of Australia's most successful entrepreneurs who have scaled their startups into national and even global success stories.
We picked their brains on their biggest achievements, challenges and tips for startups!
Check out our first interview with Matt Bullock, CEO of eWay.
SARAH RIEGELHUTH INTERVIEW
Sarah Riegelhugh is the co-founder of award-winning financial advisory firm Wealth Enhancers, and the League of Extraordinary Women – an organisation which supports the development of young female entrepreneurs nationally.
She is also the author of Get Rich Slow, a frequent writer and contributor to publications including Women's Agenda and Money Management, and in 2010 became the youngest board member in the history of the Association of Financial Advisers.
We don't know if she sleeps, but she was kind enough to answer our questions! Enjoy the interview.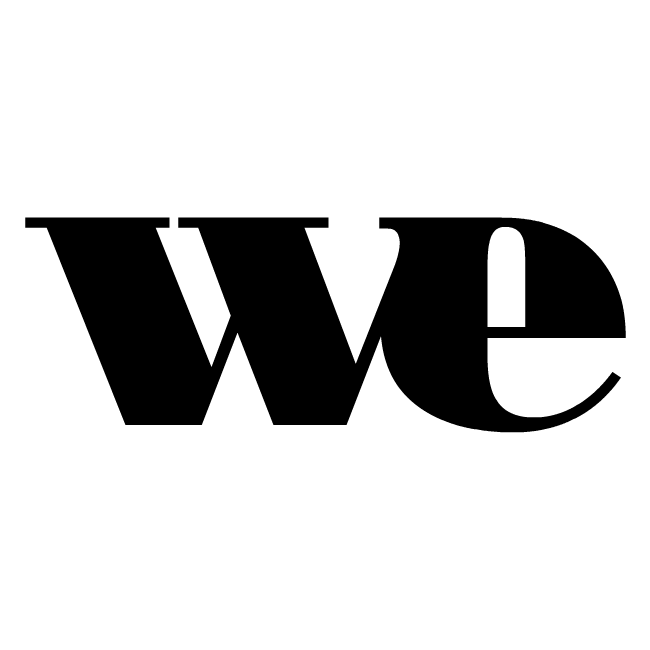 Can you tell me a bit about what drove you to start Wealth Enhancers and how you achieved product market fit?
We started Wealth Enhancers after noticing that there were very little opportunities for Gen Y to receive financial advice.
Most firms in Australia (and even globally) focus on older clientele around retirement planning.
Our own friends started asking us for advice and so we decided to build an offering tailored to the needs of Gen Y.
Part of that offering was the merging of financial advice with life coaching as we understood first hand (being Gen Y ourselves) how millennials are very motivated by setting goals based on their lifestyles, and also the importance of breaking down limiting beliefs and working through their relationship with money.
All of these things result in them achieving great outcomes both financial and personally.
I've read that you and your team work remotely, and are based all over the globe. What tips can you give startups on operating this way?
We do! About 2 years ago we moved to a fully-flexible outcome-driven working model, this has enabled us to work from anywhere and at times that suit us best, provided our job gets done, and all of our quarterly priorities are completed.
It took us time to get it right, and we did experience some staff turnover as not everyone is self-motivated and self-directed enough to work in this kind of environment.
See also: How To Hire Rockstar Talent For Your Startup
Now that we have settled into our new groove though it is an excellent working environment and the team are performing at a really high level.
Currently we have staff based in Australia, South Africa, Philippines, USA, Bolivia and Romania. It's an amazing cross-cultural experience and has enabled to access great talent that would otherwise have been impossible.
We also all work from home or from co-working spaces, which cuts down the cost of office space dramatically.
If we can do it, in a service-based industry, I really think anyone can – it's just about shifting that mindset.
We use Grow My Team to recruit and manage our international team members, but everyone who works for us is treated exactly the same way in terms of expectations, etc.
This January we are bringing everyone together in the Philippines for a global retreat (something we started last year and will continue to do on an annual basis), bringing everyone together once a year is a great way to help them build an even stronger connection with one another.
From a day to day communications perspective, Slack has been a godsend.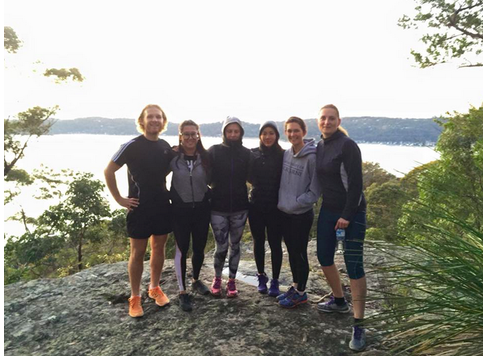 Wealth Enhancers is a company of Gen Y employees, for Gen Y members. What marketing tactics did you have most success with when onboarding this market?
Our approach is all about building community. We do this primarily through social media, and through actual events in Melbourne and Sydney where the vast majority of our members are based.
For us it has all been about being authentic and true to who we are. I think because we are all Gen Y ourselves we have built an offering that resonates with them, and speak to them in a language that resonates with them.
We're not stuffy financial advisers, we're motivated young people who work hard and play hard at the same time. We don't censor that stuff.
What was your biggest startup challenge building both Wealth Enhancers and the League of Extraordinary Women? Is there anything you'd do differently?
I think the biggest challenge is managing growth, bringing on the right amount of human resources to meet demand, but at the same time not over capitalising in that area.
It's a really tough balance. People management was also very hard in the early days, you make a lot of mistakes trying to be a good leader!
You have just cut yourself a break though and know that through every experience you are learning more and more for the future.
Did you require any external funding to get any of your businesses off the ground?
So far we have self-funded all of our companies.
This has been challenging and restrictive at times, but has allowed us so far to retain 100% of the equity in all of our companies.
That being said, we are in the process of raising capital for some of our companies now. There comes a time where you need a larger capital injection than you may personally want to put in, in order to really achieve that accelerated vision.
See also: The App Developer's Complete Investment Pitching Kit
How do you celebrate wins and achievements with your team?
At our quarterly planning retreats we always celebrate the wins of the previous quarter.
We have a selection of awards that are given to top performers and we have fun together on retreat to celebrate.
What are you most excited about for 2016?
We have recently sold the first company we started, WE Private, and have simplified a bunch of stuff getting ready for our move to Colorado in February.
2016 is all about focus and scale for us. We had a hectic year in 2015 tying up loose ends and also travelling a lot (and plenty of partying and great experiences!), so next year is all about 'head-down-bum-up' hard work growing Wealth Enhancers, WE LOVE NUMBERS and Grow My Team.
With Sheryl Thai at the helm of League of Extraordinary Women as CEO, I've stepped aside but she has BIG plans for taking the organisation to new heights and spreading the movement around the globe.
Did you go to University? If you did, what class did you find the most valuable to building a business?
I studied a Bachelor of Business (Financial Planning) part time whilst working. To be honest, it was great learnings, but what I've learnt through actually starting and growing companies is where the value has really been.
What's your productivity secret?
Start with your vision, break that down into a 3-5 year strategy map, conduct annual planning with that in mind, break the annual plan down into quarters and set targets for the quarters, then work back from there.
At a granular level, I plan my week every Sunday, and have an 8am call on Monday morning with my goal buddy where I mark off everything I achieved the week before from my list, and go through what's on the agenda for the week ahead.
It's all in the planning and then staying focused day to day on the priorities that you've identified. This will ensure that your vision will become fulfilled.
This can be lifestyle, career, business related, anything really.
The following two tabs change content below.
Logan Merrick is the co-founder and Director of Buzinga, as well as one of Australia's most recognised entrepreneurs, keynote speakers, investors and mentors. His writing on startups, technology and mobile marketing has been featured in The Australian, Business Insider, Startup Smart, Smart Company, and more.
Latest posts by Logan Merrick (see all)
https://www.buzinga.com.au/wp-content/uploads/2016/01/sarah-riegelhuth.png
359
934
Logan Merrick
https://www.buzinga.com.au/wp-content/uploads/2017/06/Buzinga-Logo-Old-Small.png
Logan Merrick
2016-01-07 01:44:53
2017-06-30 05:28:18
Startup Founder Series: How To Manage A Global Team And Work Anywhere