Did you know that most new app developers go out of business within 6 months?
Why? Because they can't get enough users to download their apps.
And not because their app ideas are stupid. But generally it's because they can't seem to get enough exposure to build traction and reach critical mass.
In this article I'm providing you with a well researched, definitive guide for how to boost app downloads and explode in the marketplace.
We're going to learn how to extract more downloads from the following channels:
Creating An Engaging Press Release
Increasing Your Online Presence
Selecting A Suitable Revenue Model
Picking The Right App Name
Marketing From Within Your App
App Store Optimisation
How To Get Paid Downloads
Using A Website/Blog
Re-engaging Users
Physical Marketing Tactics
Video Marketing Do's & Don'ts
Let's not waste any more time. We're going to dig into the guts of this and learn how to get more app downloads!
Creating An Engaging Press Release
If you're budget sensitive then this is a good strategy for you.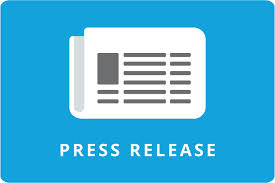 Building a reputation is all about getting exposure in the right places. Like setting up bill-board on Madison Avenue, getting reviewed by a popular app review company/website can result in a tonne of exposure and massive download numbers.
This isn't as easy as it sounds though.
Bloggers and journalists are constantly bombarded with requests for reviews. So in order to get reviewed you need to stand out.
You'll need to prepare an engaging, fun and captivating press release to send to potential reviewers as a review request.
Here's how to do that-
Preparing Your App Review Request/Press Release:
Your story – your story needs to be news worthy. Think "What do these bloggers/journalists want to share to their crowd?" Simple – juicy stories.
Make it punchy – your story won't get read if it doesn't engage. Consider the words you use to make sure it's full of trigger words.
Bullet points – block-text is hard to read, so bullet point your most interesting features in short, snappy statements.
Target audience – point out who your target audience and how it assists these people in a unique way.
Contacts – include your contact details at the bottom of the request so that the reviewer can contact you if they have more questions.
Links – provide relevant links to your app on the App Store, etc.
Screen shots – provide relevant screenshots of your app. Make them look GOOD!
Promo code – provide 1-2 promo codes so that your reviewer can try your app out for free.
Where do you send your story?
See below for a link to our list of the Top 100 App/Tech Review Companies with relevant contact details.
See also: Our List Of The Top 100 App/Tech Review Companies
Paid Reviews
Many of the app review companies will ask for payment in exchange for a review. It can be hard to determine whether the paid review will bring you loyal users, or ultimately, Return On Investment.
Often times your money is best spent elsewhere…
Your Story
I touched on 'Your Story' above. I just want to elaborate a little bit.
What is a story?
"An account of imaginary or real people and events told for entertainment" – Google
'Entertainment' is the keyword there. Entertainment is about capturing peoples attention and steering their emotions.
Create a story that captivates the heart of your reviewer!
See also: How to Write A Press Release For An App
Increasing Your Online Presence
Social media can be a pain in the butt.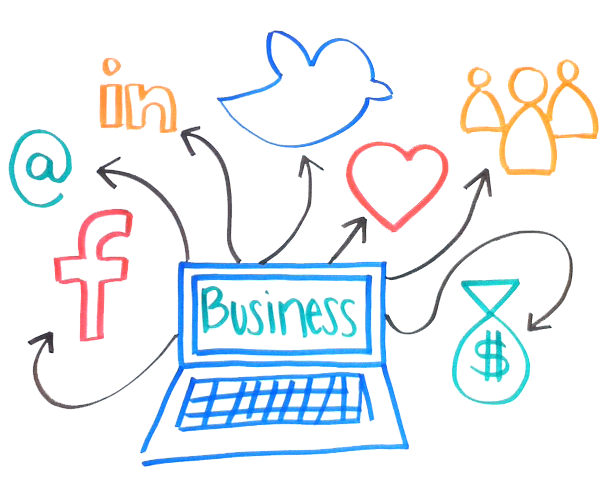 But in saying that, you can't deny the power of social. Tapping into an active network over a billion people across Twitter, Facebook, Google+ & Linkedin.
Here are some basic tips to get you started and ensuring your time is used on the right activities:
Social Profiles
There are 4 main social platforms you should be focusing on. Not all 4 are necessary for every type of application and I'll explain each below:
Facebook – Is a bit of an all-rounder. I believe that every application needs a Facebook page/presence.
Twitter – Again, an all rounder and very effective for connecting to media profiles, for exposure.
Google+ – This is a very active community and works well in building your online presence and relationship/trust with Google. If you run a website as part of your strategy then Google+ is essential.
Linkedin – Typically used for professionals. So if your application is targeted towards children or typical teenagers then Linkedin is not suitable for you.
Where to start?
Create a Facebook page and a Twitter account so that you can start building your online presence.
Follow people and engage with them – it's not called 'social' media without a reason.
Share good content to get people following you.
Use Klout to measure your online influence.
Over time, introduce additional social profiles like Linkedin and Google+, but only if it makes sense to do so.
Make sure you measure the success of your social profiles to identify:
Which social profile is giving you the best return
How can you improve the other social profiles to give you a better return
Selecting A Suitable Revenue Model
Though I don't discourage people from making a buck or two, I think it's more important to focus on building an app that delivers value.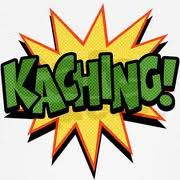 In most cases revenue generation gets in the way of the users experience. This is an issue because if the user doesn't like the experience of using your app because of your revenue model, then they will stop using it. They won't tell anyone about it, and they will delete it from their phone.
Before drawing the line on anything you may just want to test a few different revenue models out to find the one that delivers the best result.
There are 8 ways of making money from apps:
Freemium – allows user to use the app for free, however offers the ability to pay for in-app-currency for extended functionality.
Pay-To-Unlock – similar to freemium, this model allows users free access to the application with the ability to pay to unlock premium functionality.
Ad-revenue – By implementing banner and pop-up ads you can drive significant revenue. The users can use the app for free with mild interruption to their experience by the ads. You need to find a good balanced use of ads.
Pay-per download – A set price for downloading the application, charged to the user upon downloading. This transaction is taken place on the App Store.
Free/Paid versions – Similar to pay-to-unlock, however in this model there are two versions of the application. The free version features reduced functionality, slower connection speed, banner ads, etc.
Subscription – Users subscribe to a monthly/yearly subscription payment to access the functionality of the app.
Sponsorshop – This is similar to the ad-revenue model, only in this model the app developer sources their own advertisers. In the ad-revenue model, the app developer simply implements a script from an existing ad-agency who provides a steady inventory of advertising.
In-App Purchases – In-app purchases allow the user to buy virtual goods from within the application.
Make sure you read up on the individual monetisation models to make sure you go to market with the best possible option. Speak to professionals in the industry for a 2nd and 3rd opinion. Most importantly – measure everything.
See also: 8 Best Ways Of Making Money From Apps In 2014
Picking the Right App Name
Picking the right app name can make an enormous difference to your download rate.
Let me share the 5 factors of a great app name:
Make it slip off your tongue – your app name must be easy to say and easy to spell in order for it to be easy to remember. Apps that are easy to remember receive 85% more organic downloads from word-of-mouth sharing.
Look at what's popular now – leveraging trends can result in significantly higher downloads. Take advantage of everything; this is a game of 1%ers.
Make the app name keyword rich – if your app name contains one of your target keywords then you have a significantly better chance for ranking for that keyword.
Make your app name descriptive – this will make it easier for people who are looking for an app like yours to immediately see the value in your app.
Mixing words – Make your app name cool and funky by mixing words together. See the link below for a more detailed description of each of these points.
See also: How To Pick The Perfect App Name
Marketing From Within Your App
There are a number of ways for getting people engaged with your application. The obvious one is: Solve a problem, well.
But let's dig into some of the other 1%ers to make sure we're taking advantage of every possible opportunity.
Make Your App Sharable
How do you get people to share? Two ways:
Incentivise Sharing – Give something in return for their action. Have you ever been offered a freebie within an app to share the application on Facebook or Twitter, etc.? Sure you have. And maybe you've even taken up on the offer, because you really wanted that freebie… People love free stuff. Why? Because we're greedy.
This is a great way to get people to share your app to their friends. "Birds of a feather flock together."
The Science Of Virality – The other reason why people share is actually due to a deep-seeded primal 'human need' to LOOK GOOD.
I'm super serious.
People will share purely to make themselves look good. We share funny jokes because we want to look funny. We share the music we're listening to because we want to look cool. We share an article about a scientific breakthrough in Quantum Physics because we want to look smart… and the list goes on.
Learn to leverage people's greed and psychological need to look good.
Build A Magnificent Experience
People are lazy. They don't want to think. They don't really want to do anything…at all.
If you could build an app that gets them what they want, without any of their own input you'll kill it.
Keep that in mind.
In saying that, I can't think of an app that can do that, or has ever done that. So let's work within the confines of reality.
Ask yourself these questions when designing your application:
Who is your ideal user, and what's important to them?
What is their objective for using your application? What are they trying to achieve?
How can I make the process of achieving their objective as uninvolved as possible?
See also: 6 Hot Tips For Building A Magnificent User Experience
App Store Optimisation – getting found on the App Store
This is easier than it sounds
When a searcher goes on the App Store or Google Play and search for a keyword (let's say "Skateboard" for example) the search engine will scour the database for apps related to that keyword.
However, not every app related to that keyword can appear at the top of the search results.
Therefore the App Marketplace will choose the applications that are most relevant to that keyword and position them in order of 'most relevant & popular' to 'least relevant & popular'.
The higher up in the App Marketplace your application is positioned, the easier it is for people to find. This means that naturally your application should get more eyeballs and therefore more downloads if you're positioned close to the top.
Likewise if your application is positioned at the bottom you're likely to get no downloads from that keyword.
Here's how app store optimisation works for the App Store (Apple):
The Apple App Store ranks your application for a keyword based on the following-
Title, your focus keyword should appear in here.
Description, your keywords should appear in here…all of them multiple times.
Meta keywords, you get 100 characters to input your desired keywords.
Volume of downloads, how many downloads you're getting per day. More is better…
Rates & reviews, lots of 5-star ratings is great.
Here's how app store optimisation works for Google Play (Android):
Google Play ranks your application for a keyword based on the following-
Title, your focus keyword should appear in here.
Description, your keywords should appear in here…all of them multiple times.
Meta keywords, you get 100 characters to input your desired keywords.
Volume of downloads, how many downloads you're getting per day. More is better…
Rates & reviews, lots of 5-star ratings is great.
Engagement, how much the user actually engages with your application post-download.
Finding the right keywords for the App Store or Google Play:
How do you know which keywords will get you the best result?
When researching keywords you really need to think about "what will/are my users looking for and what are the keywords they're using to find it?"
You need to look for relevant keywords that have decent search volume (volume of searches per month) and low competition.
Here's a video interview I did with David Jenyns on ASO: App Store Optimisation – Finding the right keywords
See my video interview with David Jenyns from Melbourne SEO Services
Paid downloads
Buying users can be expensive. And fruitless.
If you're going down this road, make sure you have set up feedback mechanics that will tell you what's working, and more importantly, what's not working.
If used right this strategy can open the flood-gate to an unlimited flow of revenue-generating traffic.
If used incorrectly this strategy can cost you in the 10's of thousands…
The key consideration to keep in mind is: "Am I getting a Return On My Investment."
See also: User Acquisition For Mobile Apps
Website/Blog/SEO
A website and/or a blog is a great way of boosting your apps exposure on the SERP (Search Engine Report Page).
This means that when potential future users of your app search on Google/Bing/Yahoo/Etc. for keyword you rank for, they will find your website. Your website will lead them to your application on the App Store/Google Play. They might even download your app, and everyone lives happily ever after.
The easiest way I can think of for building a website is by using the WordPress framework. Start blogging right away.
Relevance
Your blog posts should be centered around your target audience.
It could be about something they're interested in, and shouldn't be totally centered around your app.
What should you be writing about?
I couldn't possibly tell you at this point what you should be writing about because it's totally dependant on who your target audience is, and what they're into.
In the beginning it might suffice to ask someone who fits your user persona what they would be interested in reading about. And then test a few different angles to see what works best.
Remember, measure everything…
Consistency
In order for Google to start considering your blog/website as a relevant source of information you need to build consistency into your activities.
I suggest setting up a blog posting schedule with a consistent day every week/month for publishing your blog posts.
Reach
The success of each of your blog posts comes down to your overall reach.
Your reach is the amount of people you can reach with a single post. In other words, if you have 2000 Facebook fans then a percentage of those are part of your reach. And if you have a database of 1,500 email subscribers then they are part of your reach as well.
Leveraging other people's reach
Your reach is limited. Obviously.
But here's something you can do that most people simply won't. You can leverage the reach of other bloggers in your space.
Using Twitter you can connect with other bloggers and make a friendly request for a bit of a value-swap. Maybe you let them promote to your audience if you can promote to theirs.
Normally this would be a mail-out of some sort to your audience, with a recommendation to an article by the other blogger, and vice-versa.
There are countless similar opportunities out there. An important frame-of-mind when assuming this approach is this: "What value can I bring to this persons following?"
Re-engaging existing users with push notifications
Using a push notification service you can engage your existing users who may have dropped off, and bring them back into using the app.
This is a great way to loop users back in for another chance for:
Driving revenue
Getting shares
App Marketplace review/rating
Below are two articles we wrote earlier in the year about how to use Push Notification services for driving more downloads:
See: 10 Most Popular Push Notification Services
This article will give you a comparison between the 10 most popular push notification services, which compares the most popular services by features and price.
See: How To Build A Solid User Engagement Strategy
This article will show you a few ideas for how you can use push notifications creatively as part of your strategy.
Physical Marketing
Brand activation, guerilla marketing and physical marketing is still very effective.
One of my clients recently flew to the United States to partake in a series of speaking engagements. She's speaking in front of large crowds, explaining the value of her application and networking with like-minded individuals. This is one of the most powerful techniques I could ever think of – to get a room full of people listening to your story about your app… Out of 1000 people, how many WOULDN'T download the app?
Another one of my clients is engaging in guerilla marketing. I'm not entirely sure how legal this is (tagging the pavement with chalk, etc…) but it seems pretty legit.
I'm not entirely sure how well this works for a global market, however, his strategy is to start off in a local area and grow it from there.
Video Marketing
Video marketing can be quite effective. I have never personally pulled this off for someone else's brand, however it works quite well for Buzinga.
As you probably know, if you're an avid follower of this blog, we release a video-tip every 2 weeks. And though we don't typically get hundreds of thousands of viewers, I'm proud to say that we do get a few hundred per video. And for our brand, that's all we need.
Of course I wouldn't complain if we got some more… (Subscribe to our Youtube Channel!)
The most important considerations for when using video marketing is:
Make sure your video looks professional
Straight to the point – less fluff
Tailor the value proposition(s) to your ideal user
Make it entertaining – story driven.
Invest in good equipment.
If you can't edit it yourself, get someone who CAN do it.
Use good lighting!
That's all I can think of – and that's worked quite well for me/us.
Test, Measure, Learn…
In a previous article (see the link below) I explain how you can measure the success of your mobile app.
In  a brief summary:
Get clear on your acquisition metrics-
Which channels bring in the most downloads?
Which channels bring in the best quality users?
In other words, where is your time and money being spent…and where should it be spent?
Understand your engagement metrics-
How many of your users are active?
How long is each session?
How many goals are completed?
How loyal is your user base?
What are your retention metrics?
What is the lifetime value of your average user?
How long does a user stay with your application on average?
What is your users behaviour like?
Where are your users? And what devices do they use to engage with your app?
What time do they user your app and how often?
What actions do they typically take within their experience with your app?
For more detail check out this article: How To Measure The Success Of A Mobile App
Comments, Ideas And Questions
Do you have a comment you want to add?
Or an idea you want to share?
Or any questions you want to ask?
Please feel free to get in touch and join the conversation below!
The following two tabs change content below.
Logan Merrick is the co-founder and Director of Buzinga, as well as one of Australia's most recognised entrepreneurs, keynote speakers, investors and mentors. His writing on startups, technology and mobile marketing has been featured in The Australian, Business Insider, Startup Smart, Smart Company, and more.
Latest posts by Logan Merrick (see all)
https://www.buzinga.com.au/wp-content/uploads/2014/05/how-to-get-more-app-downloads.jpg
359
900
Logan Merrick
https://www.buzinga.com.au/wp-content/uploads/2017/06/Buzinga-Logo-Old-Small.png
Logan Merrick
2014-05-28 04:30:38
2016-07-07 02:42:03
The Definitive Guide For How To Boost App Downloads