You're reading part 3/5 in the Buzinga crash course: How To Raise Startup Funds By Giving Investors What They Really Want
Go to part 1: The Essential Guide To Pitching Your App To Investors
Go to part 2: The Information Memorandum Investors Actually Want To Read
Go to part 4: The Secret To Acquiring Venture Capital Investment
Go to part 5: 7 Knockout Pitches Every Startup Needs To Watch
Many fresh app development startups struggle with putting together a financial plan for their business.
It might be a hard slog, but it's absolutely crucial to include a profit and loss forecast in both your pitch and your information memorandum.
A serious investor will refer to it to see how your market strategy translates to ROI and growth over the next 3 years at least.
Recognising that many entrepreneurs don't have a background in accounting and finance, it's tempting to borrow a template you can find online for a massive bank, or some other industry totally unrelated to your own.
But copying these templates without personalizing it for your product or service is one of the worst things you can do.
Christopher Janz is an internet entrepreneur turned investor, now a managing partner at Point Nine Capital.
He has some spot on advice on financial modelling for early stage SaaS startups, and has made available a financial planning template for startups to use.
I spent a few hours this week and modified this spreadsheet to be more relevant to app developers specifically. It's pretty epic.
FINANCIAL PLANNING TEMPLATE
Click here for access
Use it to work out your profit and loss on a month to month basis.
It's also good practice when you start operating to include a profit and loss week-by-week.
You can edit the values in this spreadsheet by copying it into your own sheet. Feel free to add your own columns and cells for additional monthly expenses – I encourage you to do so!
Remember though, all businesses are different. Make sure you do some research into conversion benchmarks for your industry or service.
Where to find your benchmarks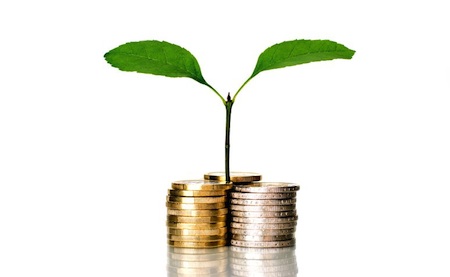 Source: Planethuff
Here are a few top resources to find conversion benchmarks for your app. It's by no means an exhaustive list – just a place to start.
As you're going through the template, keep the following 4 principles in mind:
1. Don't sugarcoat your forecasting
People start businesses for many reasons – they hate their job, they want more control over their working lives, or they are truly passionate about an idea that will change the world for the better (that last one's my favourite).
Regardless of your purpose, it's tempting to ignore the financial reality of starting a business.
Don't overlook the miscellaneous costs, such as travel, getting insurance, and hiring a lawyer or accountant to look over your business plan.
It might make the difference between small (yet steady) growth in your first year, and a total startup collapse due to lack of funds.
2. You don't need to go too detailed
For early stage startups at least, you won't have that much financial data to go off.
Just one Excel spreadsheet as your financial plan is sufficient. You don't need to go crazy with the tabs.
Ultimately, investors are looking for a financial plan that illustrates how the profit and loss will be impacted by the product and market strategy you've just pitched them.
With this is mind, base the headings on the key drivers of your business.
I've suggested these as signups, paying customers, average revenue per customer, etc, but they are of course interchangeable for your business.
For a full list of the 5 types of metrics you should be using to measure your app's success, check out this blog post.
3. Make assumptions transparent
On this spreadsheet you can see an orange box on the left hand side – these hold any assumptions you are making.
There will be a lot of them!
Stating your assumptions upfront (not just as a side-note or hidden in a footnote) shows investors you're grounded in reality.
Investors will be able to tell when you're just taking a guess, and a serious investor WILL ask where you pulled these numbers from.
You need to be able to justify every single number. If you can't, it's an educated assumption.
4. Hire an expert
The reason why a lot of entrepreneurs don't believe in financial plans is because they believe them to be so innacurate they are a waste of time to put together.
Some even call them WAGs = Wild Assed Guesses.
I wouldn't go this far, but I will admit that even the best financial forecasting can't guarantee success.
Entrepreneurship is full of surprises, and many underestimate the time and energy it takes to build a startup.
That's why you should explore every resource you have available to you.
Find mentors, consultants and investors who have experience in your industry, and pick their brain.
See also: 16 Must Have Free Tools For The Startup Hustler
I hope this profit and loss template gives you a starting point to build your financial plan, and position your app for success!
I'm free to answer any questions you may have in the comments.
Need Startup Funds?
Get access to your customisable pitch deck and learn how to craft a knockout pitch that makes investors take notice!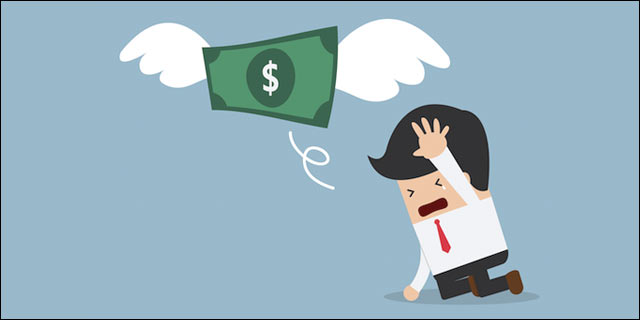 Continue the crash course…
Go back to part 1: The Essential Guide To Pitching Your App To Investors
Go back to part 2: The Information Memorandum Investors Actually Want To Read
Go to part 4: The Secret To Acquiring Venture Capital Investment
Go to part 5: 7 Knockout Pitches Every Startup Needs To Watch
The following two tabs change content below.
Logan Merrick is the co-founder and Director of Buzinga, as well as one of Australia's most recognised entrepreneurs, keynote speakers, investors and mentors. His writing on startups, technology and mobile marketing has been featured in The Australian, Business Insider, Startup Smart, Smart Company, and more.
Latest posts by Logan Merrick (see all)
https://www.buzinga.com.au/wp-content/uploads/2015/09/financial-planning-for-startups1.jpg
438
979
Logan Merrick
https://www.buzinga.com.au/wp-content/uploads/2017/06/Buzinga-Logo-Old-Small.png
Logan Merrick
2015-09-02 07:08:57
2017-07-22 14:46:14
The Essential Financial Planning Template For App Development Startups