Entrepreneurs are forced to wear many different hats when building a startup.
You have to be a writer, a web designer, a research analyst, a project manager…there are so many tasks that need to get done.
Fortunately, there are hundreds of free tools for startups that can make the process just a bit less gruelling.
Here are the top resources every first-time entrepreneur should be making the most of. They'll save you time, help you upskill and get you organised.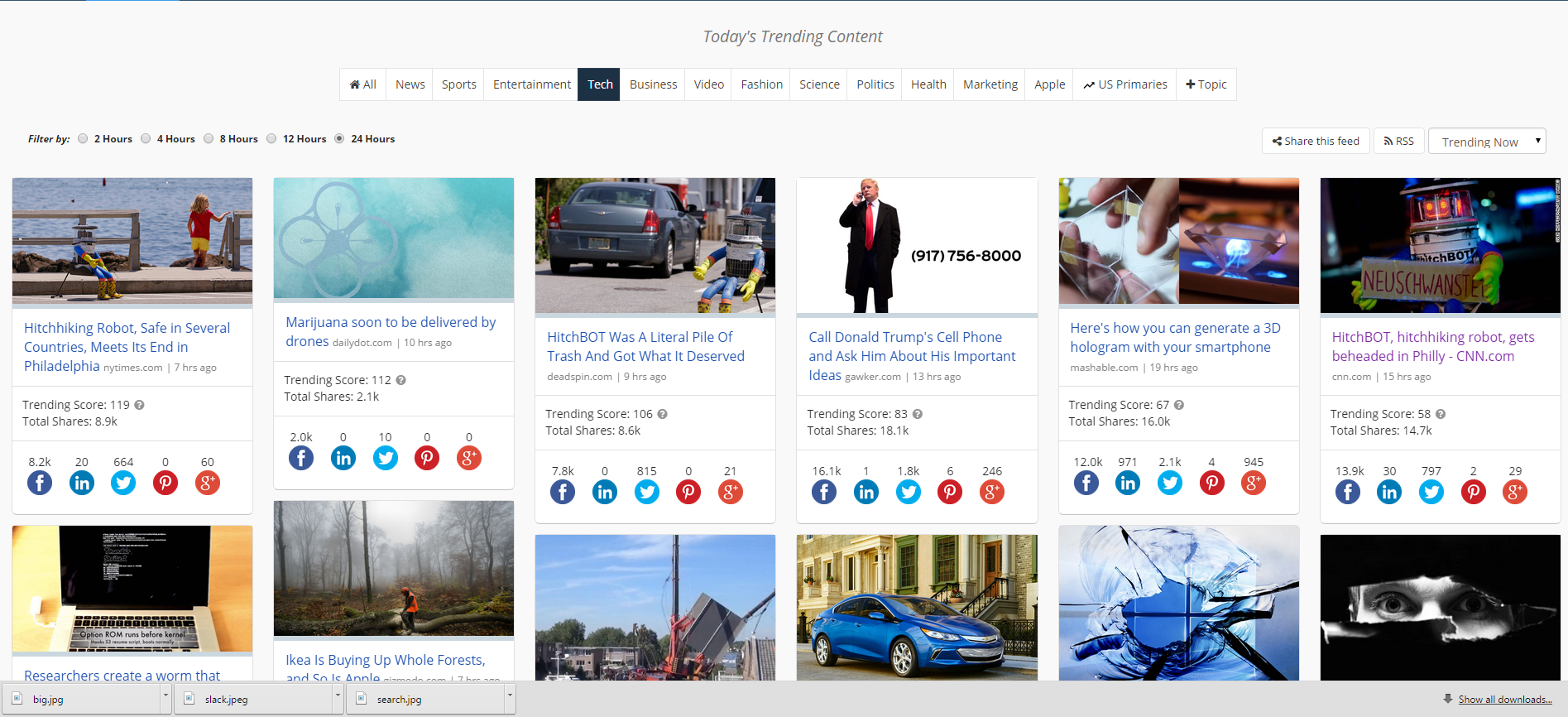 Every entrepreneur should aim to be a thought leader in their space.
Buzzsumo is the easiest way to keep track of the most trending content in your niche.
Set a filter to see the top stories on any topic in the last 2 hours, 24 hours, 1 week or more, and receive alerts and personalised suggestions for content you might want to share with your followers.
You can filter by popular categories or choose your own topic by entering a keyword.
If you're using content marketing or a blog as part of your business' strategy (and I highly recommend you do), Buzzsumo is a haven for ideas and discovery.
Trello is a completely customizable project management tool with a super simple user interface.
Assign and keep track of what tasks your team members are working on, drag a task into different status categories, create checklists under each task, collaborate and converse with other team members, and so much more.
It's also integrated with Google Drive and Drop Box so you can easily attach files to different Trello boards.
Trello also has a fantastic blog called Across The Board (pun definitely intended) with suggestions for how you can use the tool in different ways.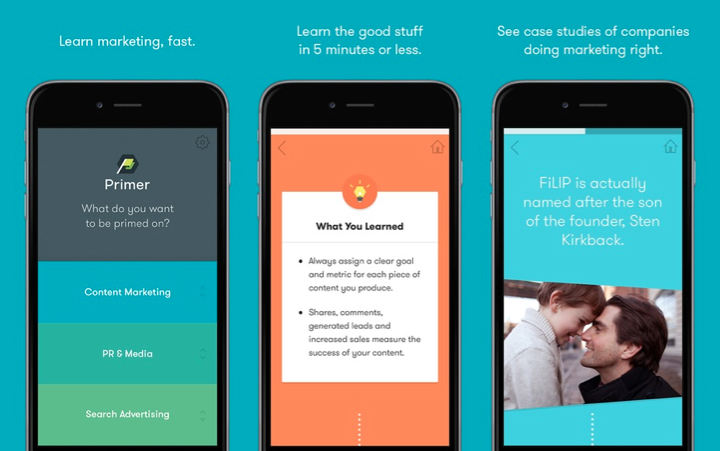 Source: Marketing Land
Primer is an app developed by Google to teach startup founders the basics of digital marketing.
It currently covers content marketing, PR and media, and search advertising in 5 minute 'mini marketing' lessons. It breaks down lessons into bite-sized, actionable tips with helpful case studies and quizzes.
Definitely a great one to have a look at if you don't have a background in marketing – every startup benefits from some knowledge on these 3 cost effective marketing strategies.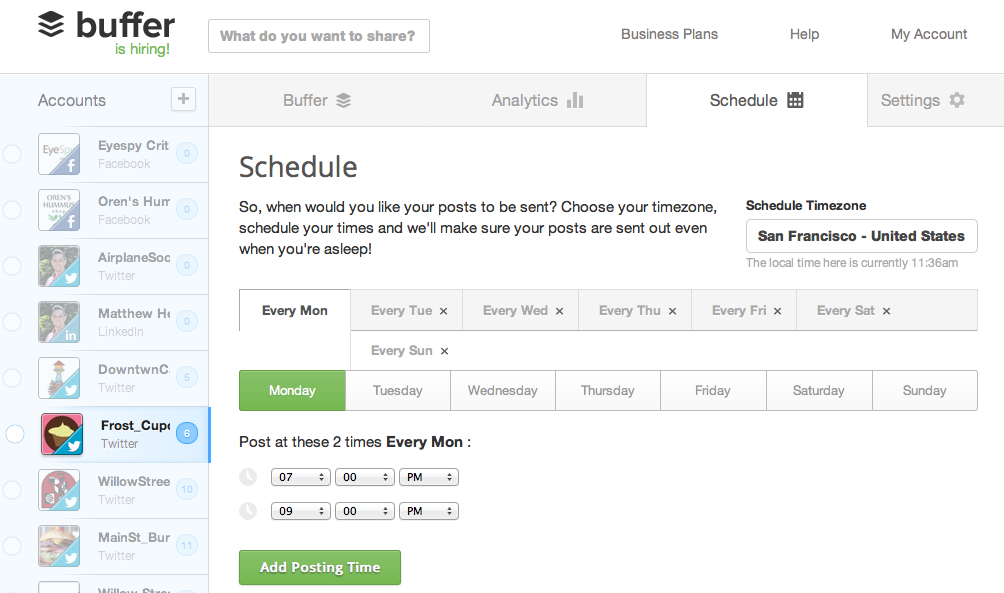 Source: small bizsense
Every startup should have a social media presence, but posting regularly on Facebook, Twitter, LinkedIn, Pinterest, Instagram and all the other networks is incredibly time consuming.
Use Buffer to save hours, by scheduling all your social content across different platforms and from different user accounts in a queue.
Also, check out Buffer's blog for actionable articles on how to increase engagement, followers and reach.
This document management app lets you turn your phone or tablet into a portable scanner.
Take a photo of any document, handwritten note or drawing and this app will automatically crop and edit the image to turn it into a high-quality PDF file.
You can then save this document and share it across devices. Throw away the scanner!
Instapage is the easiest way to create responsive landing pages for your website.
You don't need any design or coding experience – simply choose from any one of Instapage's 100+ templates and customise it to suit your product.
These include
Lead generation – create a page to collect user email addresses
app download pages to drive people to your app store page
Thankyou pages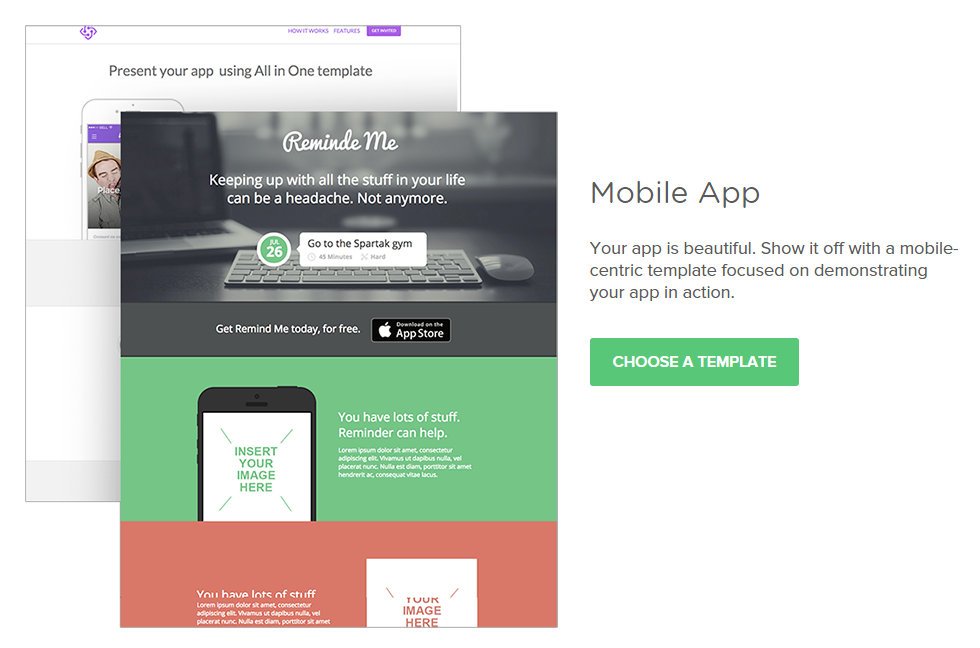 It comes with analytics and easy A/B testing options. You can create 1 landing page for 100 monthly visitors for free, or packages start at $29/month.
There are lots of fantastic free resources for creative designers online, from stock images to royalty-free music.
Makerbook is a directory that categorises sites according to what they offer, so you can easily search, find and compare offerings.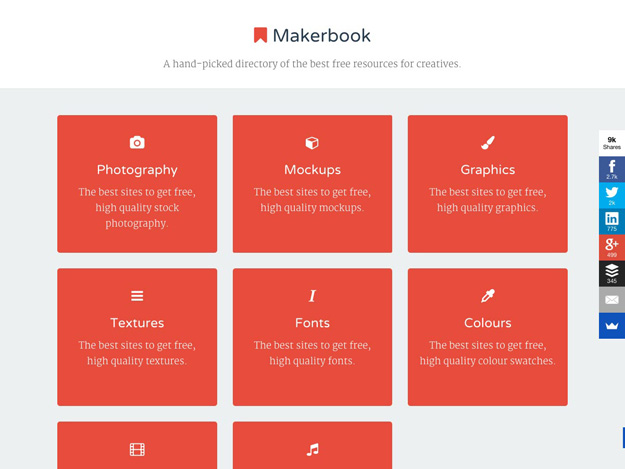 Canva is an Australian startup that lets any amateur become a graphic designer. It's incredibly intuitive and easy to use.
Choose from templates for email newsletters, social media images, slide presentations, infographics and many more.
Just drag and drop your own images, or choose from hundreds of free elements to create a unique image in any format.
Canva also has 30 short tutorials to educate you on best design practices, so you don't even need to be creative!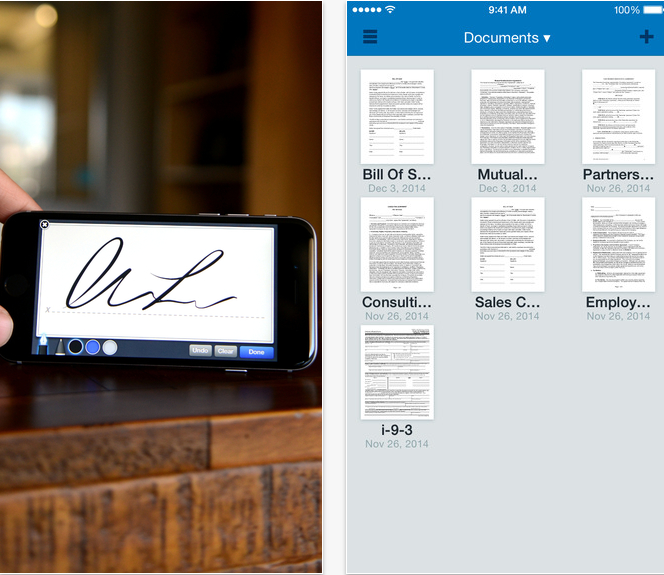 Cudasign is an eSignature solution boasting that it 'cuts document turnaround time by up to 90%.'
Enter your signature into the app just once (you can upload an image or just use your finger) and drag it onto any document you upload or someone has shared with you.
The signatures are legally binding and you can share documents that require more than one signature with customers, employees and contracters all via the app.
All documents are stored in a secure cloud and are easily integrated with other electronic systems and devices.
Skitch is a multi-purpose editing tool that lets you scribble on any document or image.
The main purpose of Skitch is to cut back on the amount of text you use on your website, letting you annotate and markup images to draw attention to those parts you want highlighted.
A great additional feature shrinks the file size of your images so your website loads faster.
Slow websites (ie: those with pages that take longer than 3 seconds to load) have much higher bounce rates, and small image file sizes are the easiest way to improve this metric.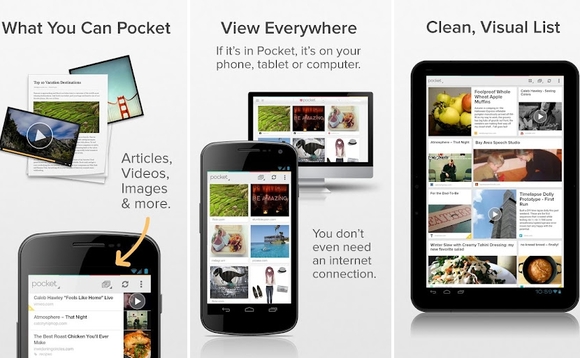 Pocket is a simple, no-fuss app that will save you so much time searching for articles you were reading days ago.
All it does is let you save articles you want to keep on hand, or read later.
No matter where you're reading (social media apps, email, mobile browsers) Pocket lets you quickly opt to save the article or document into the app to review.
SEMrush is the ultimate tool for startups to dig into their competitors' online presence.
Simply enter a competitor's URL to find data on their organic reach, paid reach, keywords, backlinks and more.
It's a great way to get insights on how to best spend your money for your own website.
You can check which keywords your competitors are bidding on and find out which are most expensive, whether they're using display advertising, and decide whether paid search will get you better return on investment than organic search.

Quicklytics is Google Analytics in an app.
It offers real-time updates on your website's metrics in easy to read graphs, focusing on the most important data for your Google Analytics accounts: Number of visitors, pageviews, average pageviews and bounce rate.
It's an easy way to get instant updates on your site's performance when you're away from your desk!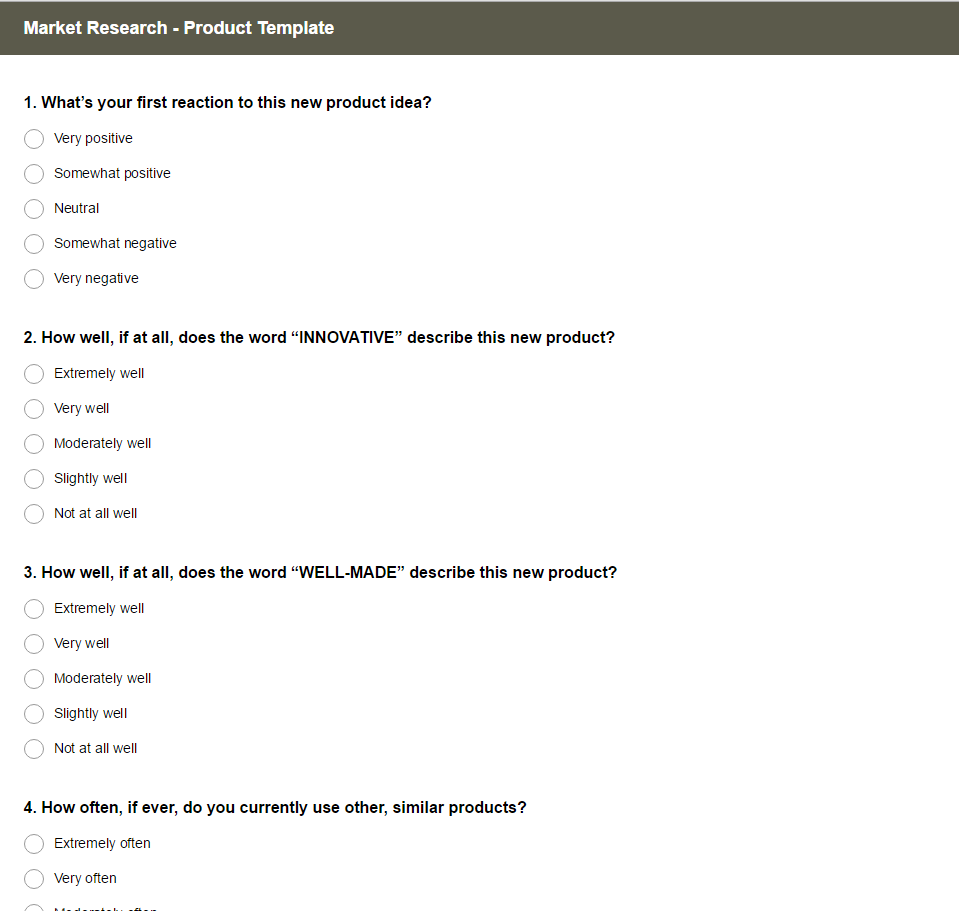 Research is an essential part of validating your business idea and getting valuable user feedback.
Survey Monkey is a free online survey creator that lets you create your own unique survey from scratch, or choose from 200 templates, and share them with anyone!
These include market research, customer satisfaction and feedback, mobile apps and design surveys.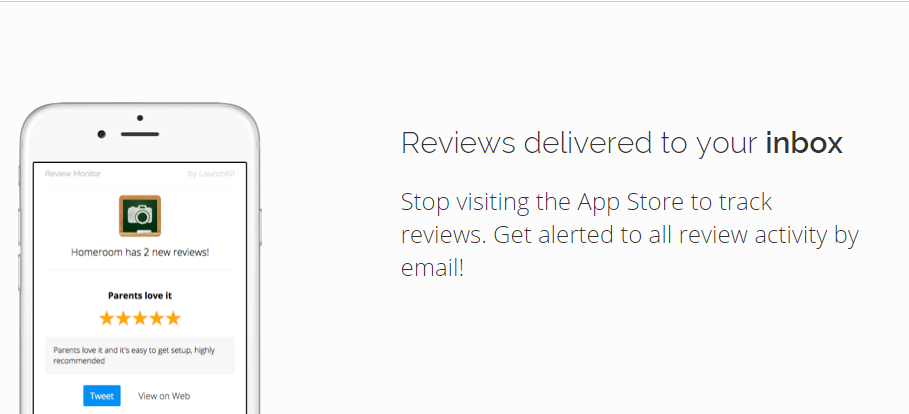 Now you don't have to constantly check your app page for reviews!
App Review Monitor notifies you through your inbox or Slack when a review is posted on you app store page.
Each review has an easily shareable page so you can share your best reviews on all your social channels as soon as they come in.
I included this one just for fun!
It's a random generator – Great for when startup founders need some strongly worded advice.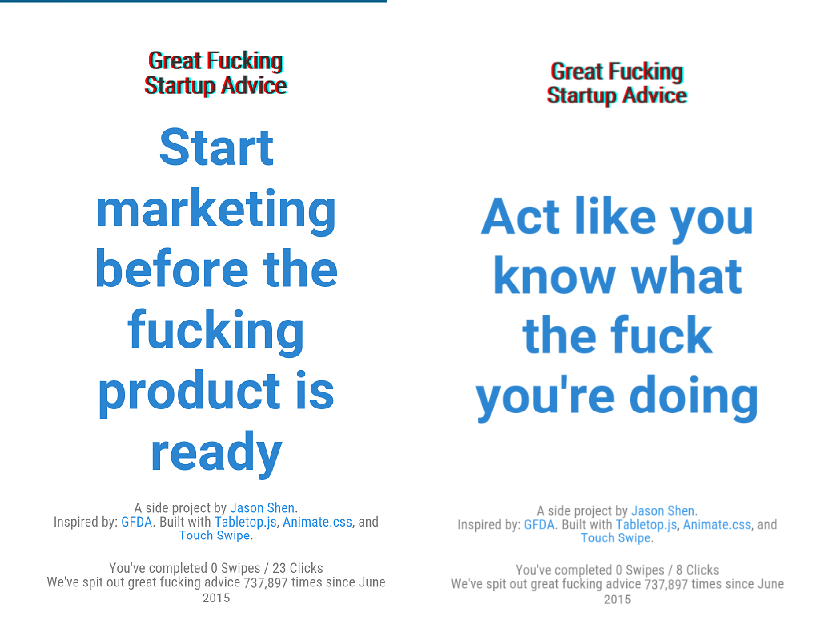 Being an awesome startup hustler is hard enough, so take advantage of every resource you have at your disposal!
Do you use any other tools that help out the first-time entrepreneur? Let me know in the comments!
The following two tabs change content below.
Logan Merrick is the co-founder and Director of Buzinga, as well as one of Australia's most recognised entrepreneurs, keynote speakers, investors and mentors. His writing on startups, technology and mobile marketing has been featured in The Australian, Business Insider, Startup Smart, Smart Company, and more.
Latest posts by Logan Merrick (see all)
https://www.buzinga.com.au/wp-content/uploads/2015/08/FREE-TOOLS.png
359
900
Logan Merrick
https://www.buzinga.com.au/wp-content/uploads/2017/06/Buzinga-Logo-Old-Small.png
Logan Merrick
2015-08-07 02:30:22
2016-10-04 08:59:48
16 Must-Have Free Tools For The Startup Hustler