On the first day the Apple Watch was released for pre-sale, it sold a massive 957,000 units!
Wearable devices using the Android operating system sold just 720,000 units throughout all of 2014.
The Apple Watch sold more units in a single day than Android Watches did in an entire year!
This data shows that the Apple Watch will become the market leader in the wearable devices industry, once its released.
"The goal when creating the Apple Watch was to free people from their phones."
These days, we're glued to our smartphone screens.
How often do you see people at restaurants ignoring each other? They're constantly distracted, receiving notifications and looking at their phones.
The Apple Watch aims to streamline the time it takes a user to figure out whether a notification is worth paying attention to.
This will hopefully filter out all the noise we receive with the watch promising to only deliver the most important notifications to your wrist.
This will enable you to get back to that important dinner conversation, distraction free.
Lets now take a closer look at 10 ways this watch will impact certain moments of your life by reading this Apple Watch review.
1. The Apple Smartwatch brings the most important notifications right to your wrist
The Apple Watch is all about simplicity. It delivers the most important moments to your wrist, at the right time.
The ShortLook feature sends a pulse to your wrist alerting you to a new text message.
You look at your smartwatch and see a "Message from Dan." If you put your wrist down immediately, the message stays unread and the notification goes away.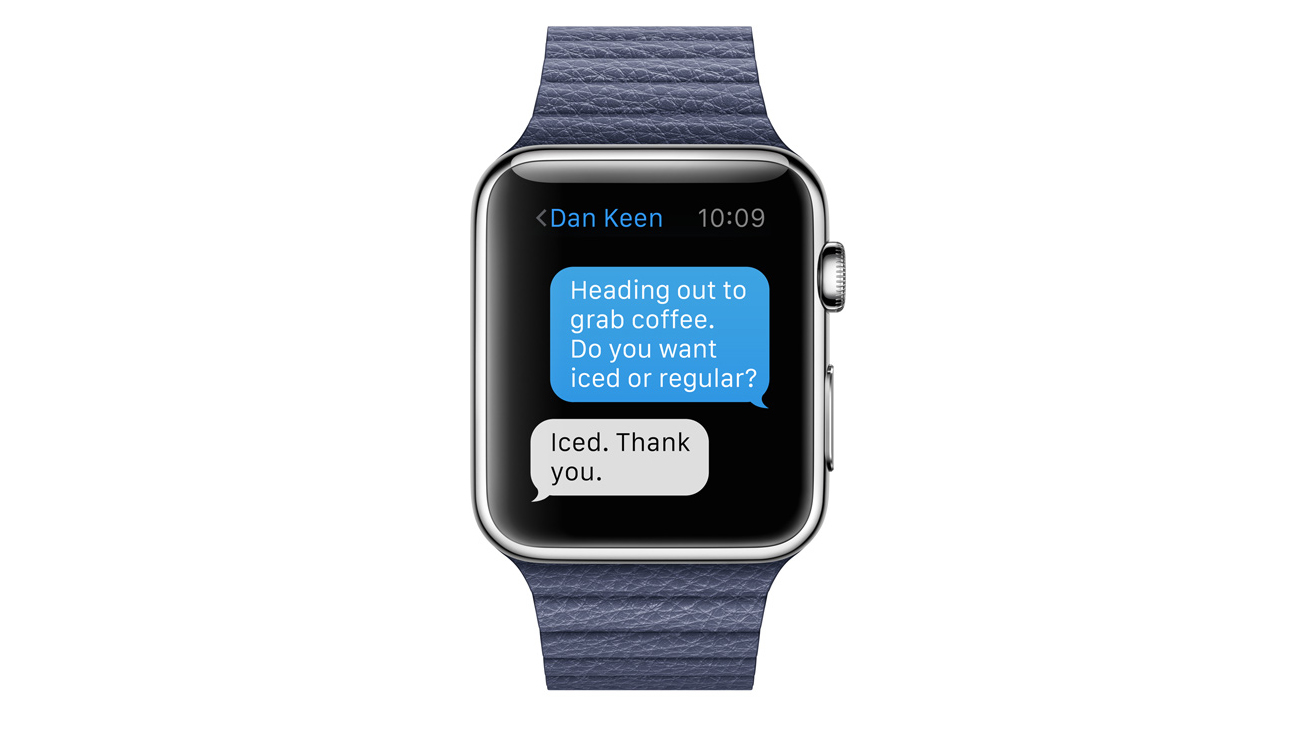 Source: Lifehacker
If you keep your wrist up, Dan's message is displayed on your watch screen.
The really cool part about this is that you can reply to this message with a range of easily customisable responses, directly from the watch.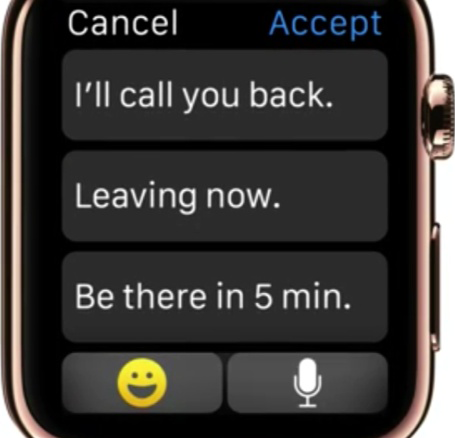 Source: Smartwatches Compared
Your level of interest in a notification is gauged by your reaction to it.
"Today, people want flexibility and the convenience of being able to access any medium at any given time." "Apps and their information must be synchronised across all platforms to satisfy your users needs." Dan Portelli – Strategic Director, Buzinga App Development
These sort of interactions with the watch are perfect for getting your face away from your smartphone.
The Apple Watch software presents everything you need without overwhelming you with notifications.
This was an extremely important goal when developing the watch. Think about how annoying it would be for your watch to be constantly vibrating on your wrist!
2. Personal Health & Fitness Are Redefined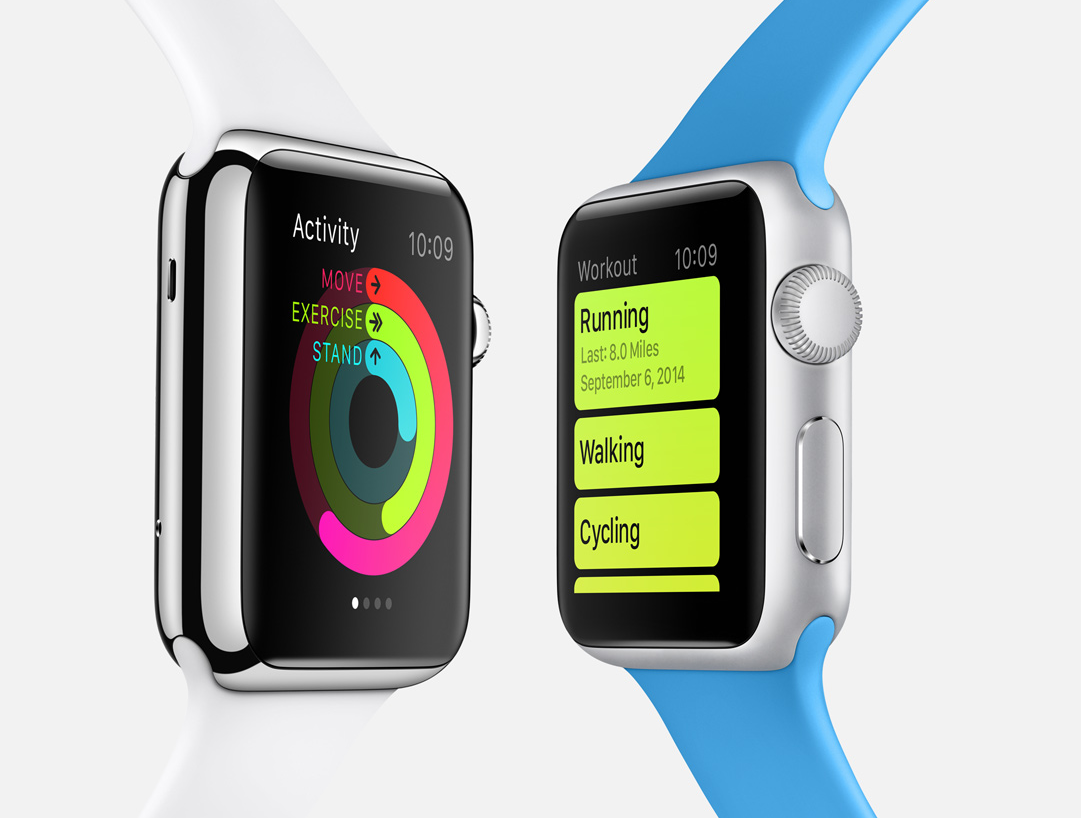 Source: Kiip Blog
Are you a fitness fitness freak? Do you use a fitness band to track your every move?
The Apple Watch takes its view of fitness a step further than just about running, cycling or hitting the gym. It keeps track of how active you are throughout an entire day.
This includes things such as walking your dog, playing with your kids or climbing the stairs.
It even keeps track of when you stand up, and sends you little encouraging messages to keep moving.
The Activity app provides a simple visual snapshot of your daily activity, with three rings telling you everything you need to know.
The Move ring shows how many active calories you've burned.
The Exercise ring shows how many minutes of brisk activity you've completed.
The Stand ring shows how often you've stood up to take a break from sitting.
Your goal is to complete all 3 rings, every day.
During a dedicated cardio workout, the Workout app built into Apple Watch shows real-time stats.
These stats include elapsed time, distance, calories, pace and speed for a variety of the most popular activities including running, using the elliptical trainer and cycling — indoors or out.
Since the Apple Watch is water resistant, you don't have to worry about getting sweat on it or working out in the rain.
Just choose the type of workout you'd like to do, and Apple Watch turns on the appropriate sensors.
You get a detailed summary, and your workout counts toward your Exercise ring measurements for the day.
3. Bring your life, right to your wrist
There are already a number of time saving apps that have been developed specifically for the Apple Watch.
Here are my top 5 productivity enhancing apps:
1. Grocery Shopping – Woolworths App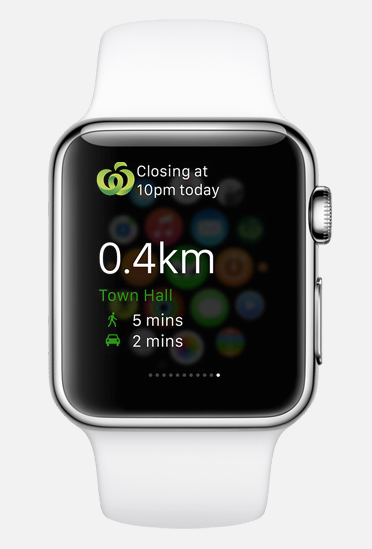 Source: Apple
Use your Apple Watch to make grocery shopping easier and more efficient.
The Woolworths app finds your nearest store and its hours and saves you time in the store by sorting your shopping list by aisle and lets you check off items as you grab them. All from the convenience of your wrist.
2. Invoicing – Invoice2go App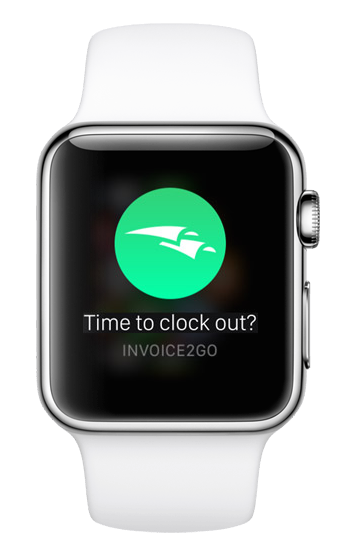 Source: Apple
Track your time on the job more accurately than ever. When you arrive at a worksite, Invoice2go uses geofencing to prompt you to start tracking time on your iPhone.
So your records are more precise. You can also modify your times, send an invoice and receive a notification when you've been paid.
3. Productivity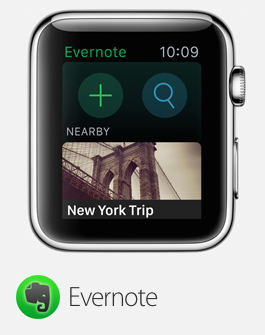 Source: Apple
Evernote for Apple Watch enhances the most important features of its iPhone app.
It gives you more convenient access to features. Dictate a quick note. View recent notes. Set reminders. Find notes made near you. And see content related to an upcoming meeting.
4. eBay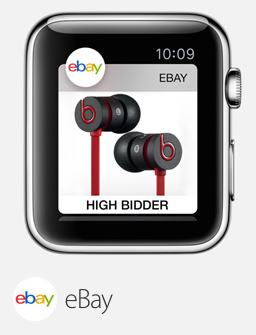 Source: Apple
The world's largest marketplace is now closer and more convenient than ever.
eBay for Apple Watch helps you stay on top of the auctions you're watching. It can send outbid notices and other notifications directly to you, so you can react immediately.
5. PayByPhoneParking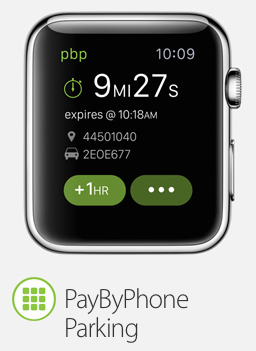 Source: Apple
How great would it be to never get another parking ticket?
Use the PayByPhone Parking app to pay the meter, then check the time remaining. You'll get a notification 10 minutes before the meter expires, allowing you to add more time without having to go back to your car.
4. Track your blood sugar levels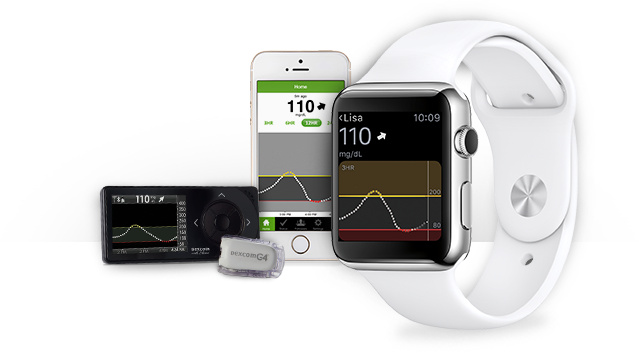 Source: DexCom
Apple Watch wearers with diabetes will be able to use an app to monitor their glucose levels.
The app will track and display your glucose levels on your watch in the form of a graph.
The goal is to help diabetics simply read their glucose, or blood sugar levels by glancing at the watch.
To use with the Apple Watch, DexCom's glucose monitor will take the form of a body sensor that you wear around your abdomen.
The body sensor measures your glucose levels every five minutes.
That device then communicates with the iPhone, which sends the data to be displayed to the Apple Watch.
The advantage is that you can see the data on your watch without having to check either your iPhone or DexCom's remote handheld device.
DexCom actually offers two different apps as part of the process:
One app that lets the user view the data; and
Another app that can share the data with another person, such as a doctor who may need to monitor your glucose levels.
5. Pay with your watch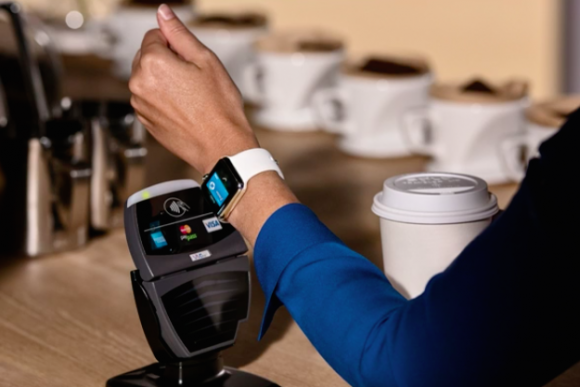 How convenient would it be to pay for your coffees and groceries with your wrist?
Contactless payment technology and unique security features have been built into the Apple Watch. This will enable you to pay in a secure, private and simple way, directly from your wrist.
Double-click the side button and hold the face of your Apple Watch up to the contactless reader. A gentle pulse and a tone confirm that your payment information has been sent.
Worried about the security of paying from a watch?
Every time you hand over your credit or debit card to pay, your card number and identity are visible. That's not the case with Apple Pay.
Instead of using your actual credit and debit card numbers, when you add your card to Apple Watch a unique Device Account Number is assigned, encrypted and securely stored in the Secure Element, a dedicated chip in Apple Watch.
These numbers are never stored on Apple servers. Even when you make a purchase, the Device Account Number, along with a transaction-specific dynamic security code, is used to process your payment.
This makes paying with your watch much safer than more traditional methods.
6. Take Photos from your watch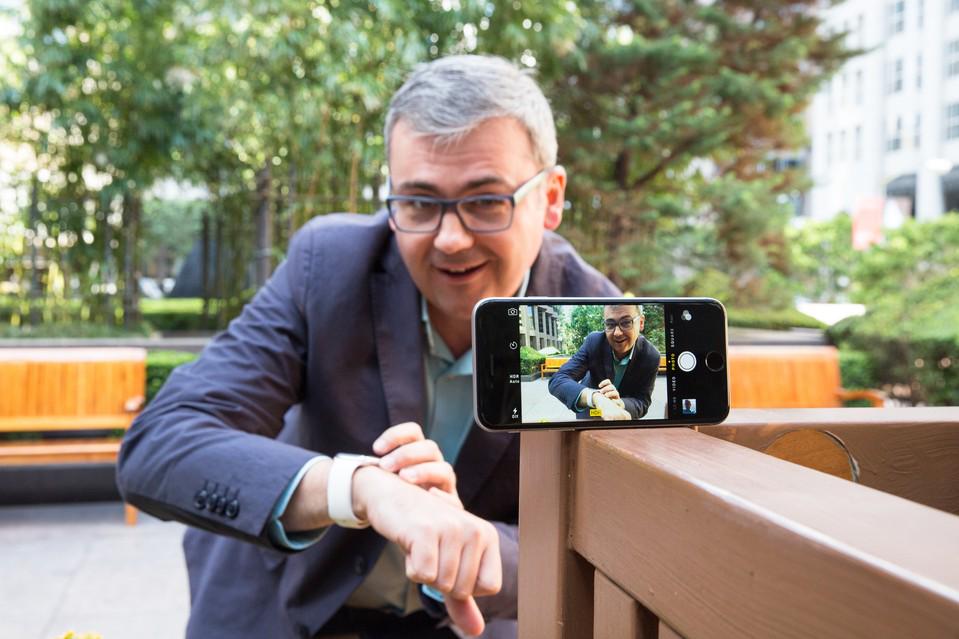 Source: Twitter
Unfortunately, along with the majority of smartwatches, the Apple Watch doesn't have a camera.
This may first seem like a surprising omission by Apple, who essentially redefined the expectations of point-and-shoot photography.
The inclusion of a camera unfortunately has obvious price implications. Squeezing a camera onto a smartwatch also means compromises in terms of image quality, storage and ease of use.
However, the watch can be used as a remote viewfinder for the camera on your iPhone. You can use the watch to take a photo or set the timer on the camera's phone.
3 Ways the Apple Watch enhances your photography experience:
1. The watch can be used as a viewfinder for the camera on an iPhone.
The Camera Remote app's built-into the Apple Watch. The enables you to view a live preview of what the camera sees, then tap the screen to take the photo remotely or set the timer on the camera.
This will enable you to 'take the perfect selfie' or 'join the group shot.'
Using the Apple Watch when taking a photo ensures you won't nudge the camera at a crucial moment. This will improve the sharpness of your image.
This is especially beneficial in low light conditions. Wedge the camera in a stable position and at least 'camera shake' won't be the cause of your blurred pictures.
2. Store photos on your Apple Watch
The Apple Watch features 8GB of storage. Unfortunately, you can only use 75MB for photos.
That might not sound very generous, but as all images you import are resized for the smaller display, the Apple Watch allows you to store around 100 photos in total.
This feature allows you to show your friends your best pictures quickly, straight from your wrist!
3. Instagram for Apple Watch is available
Instagram for Apple Watch enables you to keep tabs on your feed, like photos and leave emoji comments on your friends photos.
The Instagram news and watch list allows you to see your friend's latest photos, follow new accounts and get a real time view of your likes and comments.
If you're the sort of user who likes second by second control over their social media channels, then the Apple Watch may prove slightly more convenient than a phone. Get Instagram notifications 'directly to your wrist.'
7. Access Your Passbook Directly From Your Watch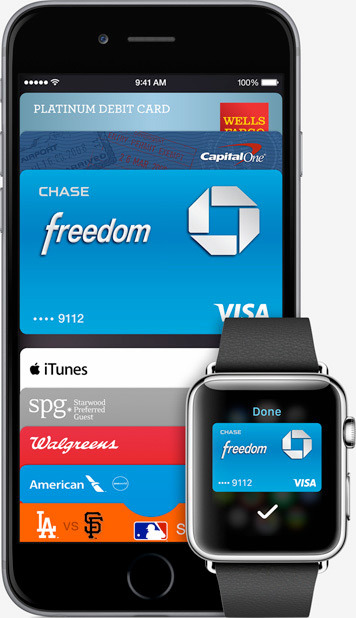 Source: IGR
The Apple Watch lets you view your tickets, boarding passes and coupons right from your wrist in Passbook. Alerts can be sent straight to your wrist when it's time to use them.
Passbook can conveniently present appropriate cards for you whenever you get close to your coffee shop or the airport. This saves you valuable time having to rummage through your wallet or having get out your iPhone.
As it's always connected, Passbook can update your balance or gate number in real time so you always know what your card balances are or where you need to be.
The Apple Watch has the ability to display QR codes.
This saves you time at the airport having to find where you put your boarding pass. Just simply hold out your wrist so the flight attendant can scan your ticket.
8. Another Dimension Is Added to the User Interface Experience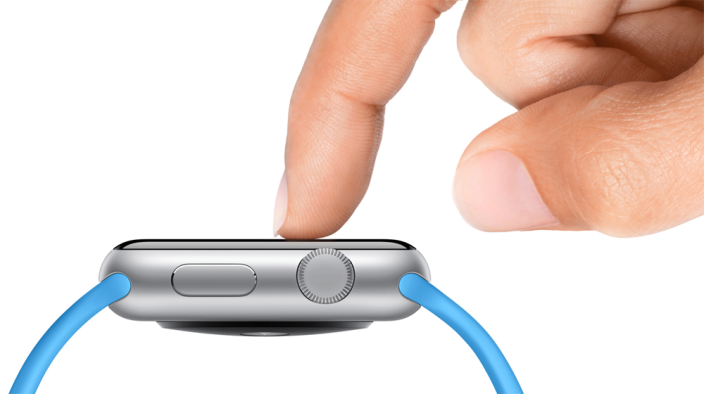 Source: iDownload Blog
The Apple Watch allows for a much more precise control of the UI without you having to touch the screen.
Apple didn't just think of functions, but also the way the watch looks and feels.
The Watch is similar to wearing an iPod Nano. The difference is that it's a customised UI that's perfect for your wrist.
In addition to recognising touch, the Apple Watch also senses force. This adds a new dimension to the user interface.
Force Touch uses tiny electrodes around the Retina display to distinguish between a light tap and a deep press. This triggers instant access to a range of relevant and specific controls.
Force Touch enables additional controls in apps such as Messages, Music and Calendar.
The feature also enables you select different watch faces, pause or end a workout and search for an address in Apples Maps.
9. Navigate directly from your wrist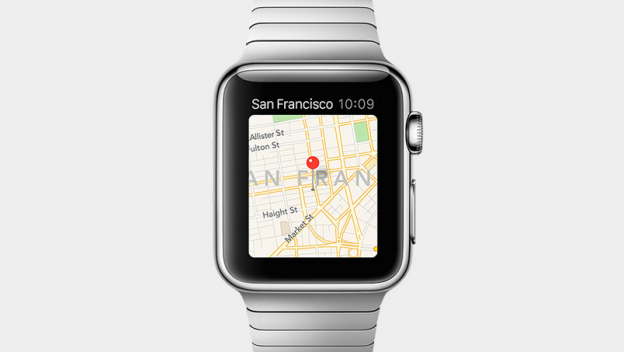 Source: BGR
Using Apple Maps from your iPhone, you'll be able be able to view a scaled back version of maps right from your wrist.
You can pan around the screen by swiping, use the crown of the watch to zoom your view in and out, and touch the screen to bring up search for favorite or recent places.
This includes turn-by-turn directions from either the touchscreen or Siri and access to your contacts and places.
You can also zoom in to see the route in more detail. this may prove rather difficult though at the watch screen is fairly small to use for navigation.
Once your walking route is set, the Watch will know where you are, and vibrate when it's time to turn—one kind of buzz for left, a different one for right.
 10. Glances App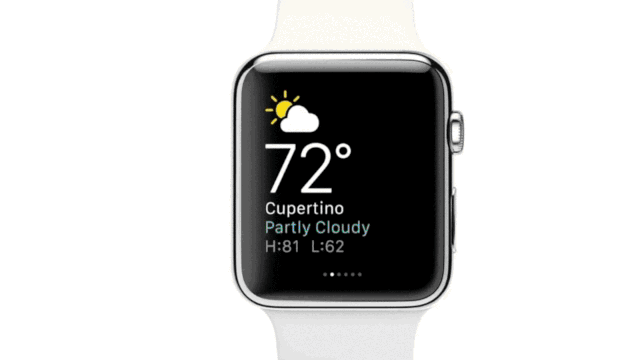 Source: Fast Design
Just the right amount of information, right where you want it – This is the thinking behind the Glances App.
Since wristwatches were invented, people have been 'glancing' at them to check the time.
With Apple Watch, this simple reflex action allows you to learn so much more than just the time.
Glances are simple and short summaries of the information you seek out most frequently.
To see them, you simply swipe up from your watch face.
At risk of sounding a bit cliche', Glances brings you the right information at the right time.
It enables you to glimpse at the weather forecast, check out what's next on your calendar or find your current location on a map.
Conclusion
It will be interesting to see how the Apple Watch develops over time. The iPhone is at a distinct advantage in terms of sales.
This is because you have the ability to buy the phone on a 12 or 24 month contract with your telecom provider, paying off the iPhone over the contract period.
This type of payment plan isn't available for the Apple Watch. You have to pay upfront. This could be a potential barrier to entry for some users with the starting price being AU$347 for the most basic version.
It looks like most of the early updates for the Apple Watch will be software based. It's likely a new hardware version won't be launched every year 'Apple Watch S' as with the iPhone.
Will you by purchasing the Apple Watch?
The following two tabs change content below.
Logan Merrick is the co-founder and Director of Buzinga, as well as one of Australia's most recognised entrepreneurs, keynote speakers, investors and mentors. His writing on startups, technology and mobile marketing has been featured in The Australian, Business Insider, Startup Smart, Smart Company, and more.
Latest posts by Logan Merrick (see all)
https://www.buzinga.com.au/wp-content/uploads/2015/04/Apple-Watch-Blog-Picture.png
359
900
Logan Merrick
https://www.buzinga.com.au/wp-content/uploads/2017/06/Buzinga-Logo-Old-Small.png
Logan Merrick
2015-04-22 06:39:17
2016-07-08 06:46:06
10 Ways The Apple Watch Will Change Your Life