Are you having a hard time thinking of ways to engage your audience through a mobile strategy?
I've listed some of my favourite case-studies of companies who have successfully mobilised their service for one reason or another. This is a great source for mobile strategy tips.
Right at the end of this article you'll get an easy-to-use framework for planning your own creative mobile advertising ideas. It's designed to kick start your mobile strategy roadmap and is the exact same framework we use in-house. I think you'll like it.
Now, for some inspiration:
1. Tram Tracker (Melbourne, AUS)
Yarra Trams (operator of Melbourne Tram Network) mobilised their business by letting the commuter track the tram-times and find tram-stops via their free-to-download smartphone application.
Though it's not an overly intuitive application, in concept it's a great service as mobile advertising.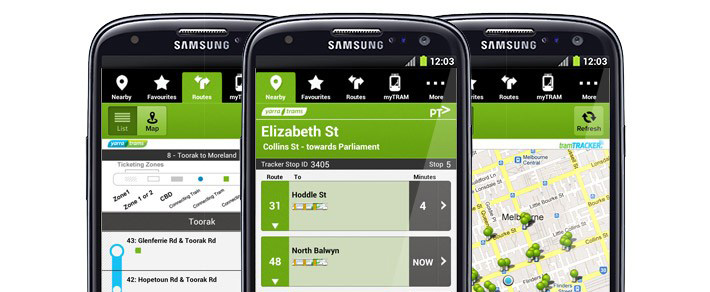 Why this works: By far one of the company's most common complaints is that tram times are missed.
The app reduces the complaints by giving the user a 'live-schedule' which makes them feel like they are in control.
2. Bounce Inc
The patrons were already taking photos of their experience in the iconic trampoline gyms and uploading them to Facebook.
We helped Bounce Inc. design a mobile advertising system in which an SDLR camera triggered by a laser sensor takes a photo of "the Bounce".
The system then gives them access to the photos via a smartphone app (among other cool functions) and encourages them to share their photo to Facebook. See the full case-study here.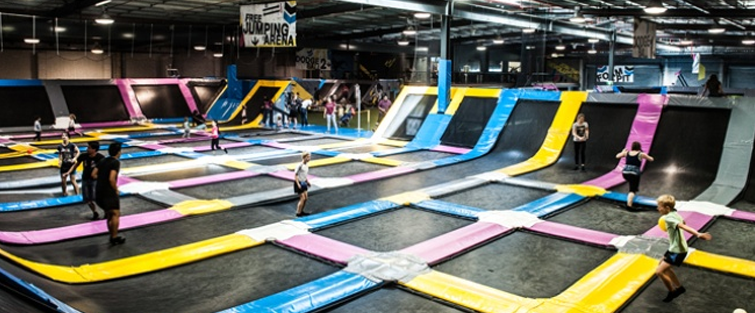 Why this works: Simply because people love to share their life moments and times of great enjoyment.
This is a great way to improve the overall customer/user experience.
3. Lumosity
Originally a website application, Lumosity reinvented their gamified software by releasing it to the mobile platforms.
Users can now do their Lumosity brain training on-the-fly.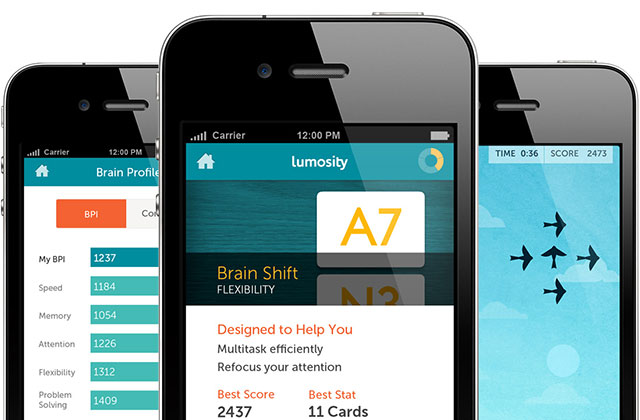 Why this works: Lumosity's primary challenge is getting users hooked on the software, which is hard when it's so inaccessible.
Developing a mobile app means that the user now has 24 hour access to the software anywhere, anytime…no more excuses!
4. Domino's
Have you ever been left waiting for a pizza to arrive unsure of "Where the heck it is"? Sure you have. Well Domino's probably heard about it more than anyone, and set out to fix it.
By download the Domino's app, you can order your pizza through their mobile ordering system and watch track the whole process.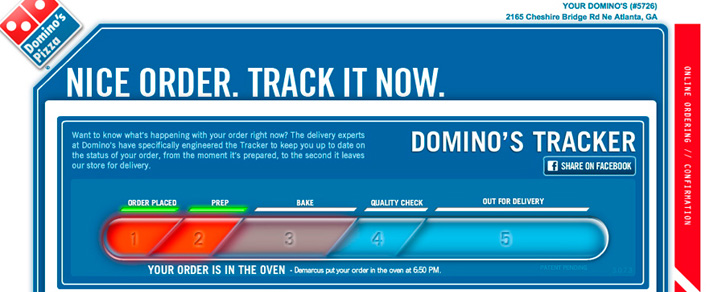 Why this works: By developing the app Domino's increases customer loyalty by giving their customers a 'useful' tool.
It also reduces the number of phone calls from hungry customers AND makes it much easier for customers to place orders on the fly.
As you're probably beginning to notice, mobile advertising often comes in the form of a tool that your customers use from their smartphone that makes it easier for them to connect with your company.
5. Lonely Planet
It doesn't take a genius to realise that people don't buy books like they use to.
It's all about smartphones and eReaders these days.
And for a company that bases their entire business around physical publications, that would have come as a shock.
Luckily, Lonely Planet were able to pivot their business into the mobile space.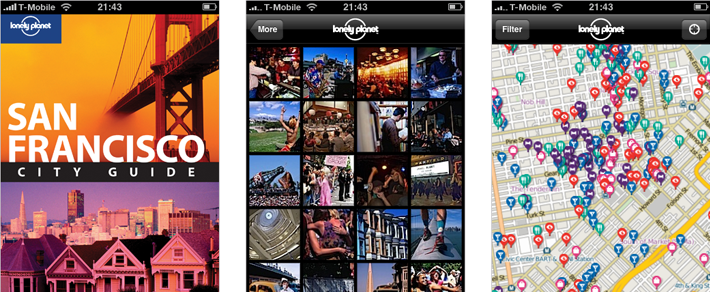 Why this works: It's the same old stuff, but in mobile you can deliver it to hundreds of millions of people across the globe without any printing costs and delivery fees.
6. Allaro Homes
A leading Home Builder in Cairns, QLD, Allaro Homes build some of the most stunning homes in Queensland.
Known for their cutting edge technology, home automation and modern designs, Allaro knew they needed a mobile advertising campaign that would show off their point of difference.
We helped them build an Augmented Reality application to showcase their range of building plans to new customers using high resolution 3D models with interactive detail.

Why this works: Augmented Reality is relatively fresh to the Australian market.
When we built this app people who saw it were stunned by the technology…and I mean STUNNED. It accomplishes the first two steps of the AIDA formula – get the customers Attention & Interest.
7. SpaLink
SpaNet's main product is custom built spa units – not for your average Joe. In a competitive environment they needed to do something radically different – remote Spa control.
Their mobile application allows their user (male, mid-40's, wealthy, brand new Porsche, holiday house, etc.) to remotely control their spa from far away.
Not only is it a functional application, but it's also stunningly beautiful.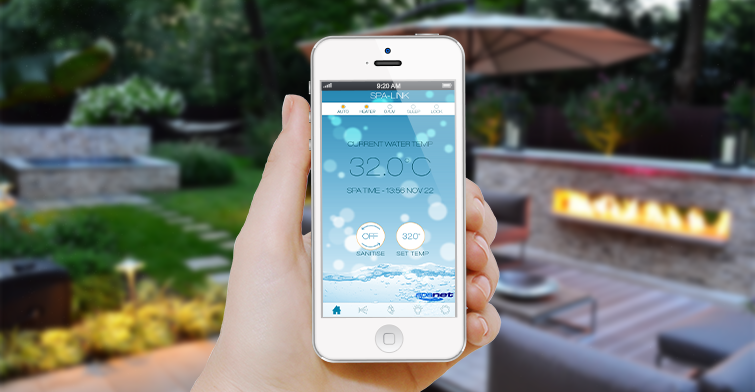 Why this works: The customer gets to feel a bit special, but more than that, it gives them an opportunity to whip the app out at the next party they are at to show it off to their friends and colleagues.
FRAMEWORK for Creating Mobile Innovation Ideas
This is the exact same framework I use for creating good app ideas – and believe me, we get a lot of praise for our ideas.
STEP#1: Identify the business objectives
Before deciding on what is a good idea or not you need to ensure that the application is going to assist in the achievement of the business objectives (brand awareness, increase customer-life-cycle, reduce customer complaints, etc.). There's hardly no point in building an app just for the sake of having an app…
STEP#2: Look at the customer journey
Look at the entire customer journey and identify ALL the touch-points. A touch-point is defined as a point at which the customer and the company come into contact (website visit, phone call, quote, delivery, etc.) – Also see
STEP#3: Brainstorm – Mobilising touch-points
Brainstorm ideas for how you can mobilise each touch-point to achieve the business objective. Gather quotes and other information from selected development partners and run the proposals by the board.
What industry do you work in and using this framework what touch-points can be mobilised through a mobile app?
Download the guide below for strategies to implement mobile into your business…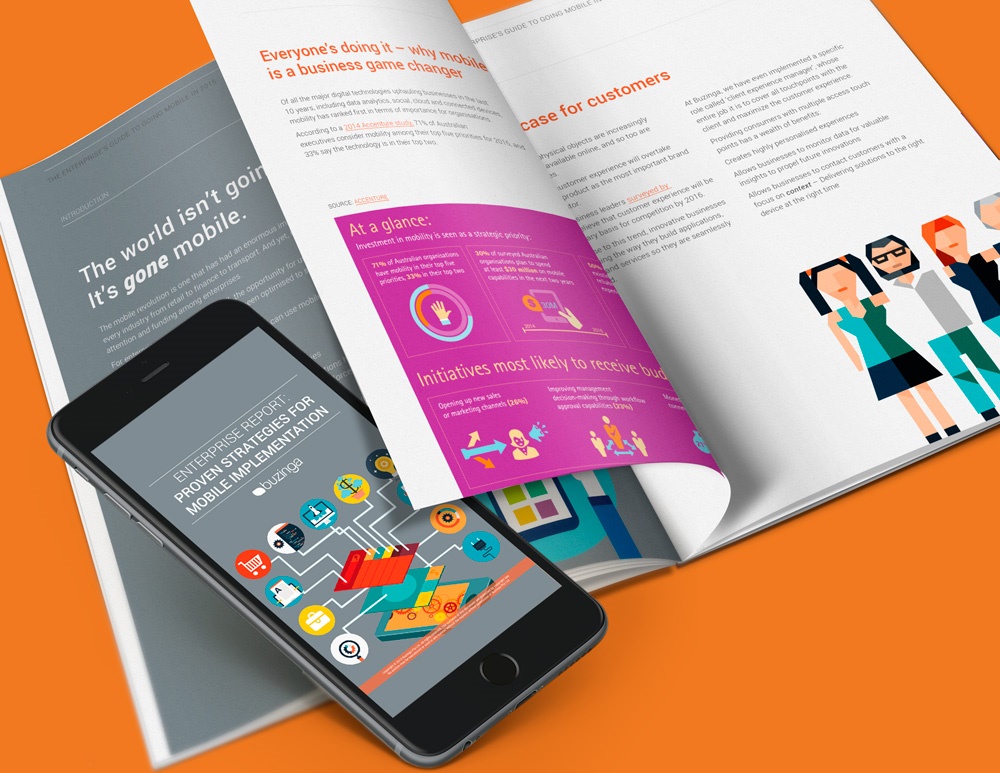 The following two tabs change content below.
Logan Merrick is the co-founder and Director of Buzinga, as well as one of Australia's most recognised entrepreneurs, keynote speakers, investors and mentors. His writing on startups, technology and mobile marketing has been featured in The Australian, Business Insider, Startup Smart, Smart Company, and more.
Latest posts by Logan Merrick (see all)
https://www.buzinga.com.au/wp-content/uploads/2013/12/mobilise-your-business.png
361
896
Logan Merrick
https://www.buzinga.com.au/wp-content/uploads/2017/06/Buzinga-Logo-Old-Small.png
Logan Merrick
2013-12-11 04:17:54
2016-07-21 11:40:17
7 Stellar Examples Of How To Successfully Mobilise Your Business