After picking the perfect app name and designing a memorable app icon it's time to write an app description that converts visitors into downloads.
But it isn't always that easy…right?
This is particularly true when it comes to writing the mother-of-all app descriptions.
Just like this piece of text you only get one shot and a few sentences to grab your audience by the short and curlys before they pass on the opportunity and disappear for good.
So, if learning The Language Of App Description is for you then read on..
1.  Don't push it to the limit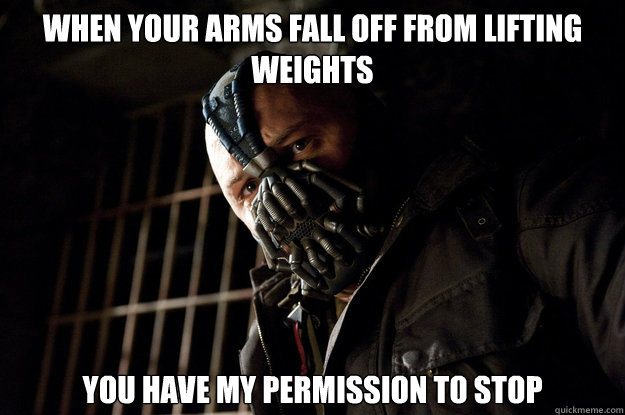 Just like a 1980's montage of gym fanatics pumping iron YOU also have a limit – a word limit.
The nature of the app store ensures that only the first 3 lines of your description are directly visible. As a result you will need to show some serious muscle and skill if you want your potential user to click the 'read more' button and continue to read your copy, let alone download your app.
How do you put this into practice?
Keep your lines short and punchy. Deliver blow after blow of value packed one-liners. VALUE! VALUE! VALUE!
How do you identify the value in an app? First off you need to create your User Persona. This will help you define the wants, needs and fears of your ideal user.
Then use the following quick-tips to punch out your app description:
Using a single sentence, explain very clearly and very succinctly, what your app does and why it reigns supremely over its competitors. This is your unique selling proposition.
Start with the MOST important, pitch worthy, information you have.
Ask questions to cultivate their curiosity and interest. "Have you ever felt like…" etc.
If it's appropriate, use humour to keep people reading.
Many users don't read your full app description before making up their mind so include descriptive screenshots!
Be short & sharp and leave them wanting more.
2.  Use Testimonials, Social Proof, Statistics and Facts
People are naturally sceptical. But by presenting the right information at the right time you can cut through the doubt and straight to the download, like a hot knife through butter.
Your description should include a combination of the following:
The titles of any well-known awards your app might have won (e.g. App Design Of The Year, etc.).
Refer to the Apple selections your app received. If you get your app featured then you can use that as proof as well.
Acknowledge any instances and the mediums where your app gained publicity (blogs, newspapers, TV).
Quote the best reviews and comments if possible, and if not, then get some user reviews into the mix.
Drop some stats: "Downloaded over 200,000 times in 72 countries world-wide!"
The main thing is to get some runs on the board so it looks like you've got traction!

3.  App Benefits and Features
Now that you have all the glitz and glam out of the way and have successfully lured them in (mwahahaha!) you can go into a little more detail. Let's introduce them to the features and benefits of your app.
First of all, let's get clear on the difference between Features & Benefits:
A feature is 'what something is or does' and a benefit is 'why that's good'. For example:
Feature: The X-ray app uses the built in phone camera to let you see through thin fabrics. 
Benefit: This means you can see straight through women's clothes…
Let's put this into practical use:
List the main features of your app.
Now for each feature, list at least one benefit. Reference your user persona to get clear on what the benefit is for your target audience. 
Explain further about how it works. Don't use technical jargon…people hate this.
Really sell it to them. Don't write a single mundane line/pointless!
4.  Don't Blow Smoke
All the sales and marketing aside…be honest. And fair. Not only with yourself and your app but also with your users.
Communicate your information accurately and quickly. If it doesn't double as a can opener then don't say that it does.
Blowing smoke has a back-draft and it resides in the ratings and comments. So play fair.
5.  Call To Action
People need to be told what to do. For example, I don't get out of bed if my alarm clock doesn't go off and I don't pick up the milk if my girlfriend doesn't ask me to.
I'm not lazy, it's just human nature.
Don't hate your users because they don't read your mind. Expect that they won't. Accept it. And now, tell them what you want them to do.
Turn your 'potential' users into bonafide users by inviting (down right forcing) them to download your app with a powerful call to action. "Download it now and never again deal with…xyz"
Create a sense of urgency and excitement in the need to own your amazing app.
Conclusion
Here are some points to remember…
Brevity is for bosses, so don't waffle – your user want's to hear the juicy bits right away. Facilitate!
Keep it easy on the eyes – let there be space, subheadings and line breaks. I call this 'bite-sized-information'.
Enrol with the Grammar Police – spelling errors will not serve you well. (sorry for any grammatical errors in this post!)
Don't be too technical – people hate jargon.
Come across as genuine and original – don't play the keyword SEO game and make the user feel as if he or she is one of billions of people who stumbled across your app.
— fin-
Now, go forth and start learning the language of the app description – it's the language of love ;) 
Any other ideas you want to share with the community?
The following two tabs change content below.
Logan Merrick is the co-founder and Director of Buzinga, as well as one of Australia's most recognised entrepreneurs, keynote speakers, investors and mentors. His writing on startups, technology and mobile marketing has been featured in The Australian, Business Insider, Startup Smart, Smart Company, and more.
Latest posts by Logan Merrick (see all)
https://www.buzinga.com.au/wp-content/uploads/2014/07/App-Description.jpg
359
900
Logan Merrick
https://www.buzinga.com.au/wp-content/uploads/2017/06/Buzinga-Logo-Old-Small.png
Logan Merrick
2014-07-09 08:29:45
2015-09-08 03:41:21
How To Write A Powerful App Description