If you have a business that takes innovation seriously, mobile has probably been on your radar for a while now.
While I advocate for every business to have mobile as part of their digital strategy (it's pretty much a necessity to reach the consumer and the employee these days!), I don't necessarily think every business should build a mobile application.
The reason for this is?
Business app development is expensive.
If you don't have a business problem that only an app can solve, and if you're a small business that can't afford to spend what is required to see it through to full potential, an app probably won't give you an ROI.
That's not to say that an app won't deliver exponential returns for a business – In terms of engagement and user experience, an app simply cannot be beaten!
But there is certainly a disconnect between what people think business app development costs, and the reality.
Forrester recently published an insightful study about what enterprises need to be doing to take their apps from 'good' to 'great' – you can check out my breakdown of the study here.
They found that enterprises have big ambitions for apps in their businesses' futures, but are drastically underestimating the resources required to get there.
That's why in this post I want to set the record straight.
Here is how much it costs to build an business mobile application.
1. Cost of development – $50,000-$120,000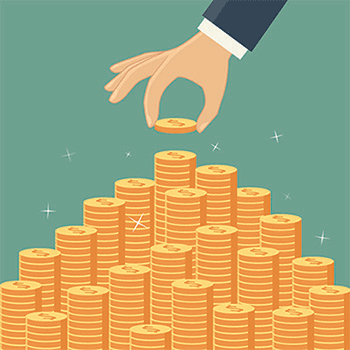 Assuming you want to build a custom, medium-sized app using the lean approach to app development, you should set a budget between $50-$120,000.
This price delivers a Minimum Viable Product (MVP) first to eliminate wasted resources, and delivers concrete data from which future updates will springboard off.
When you are quoted the cost of business app development, the following factors are taken into consideration:
Number of screens
Device types it needs to be compatible with (iOS, Android, etc)
3rd party API integrations
Need for integration with any existing business systems
Any supporting technical requirements (Eg: a web app or backend management portal)
2. Maintenance cost – $2000-$7000/yr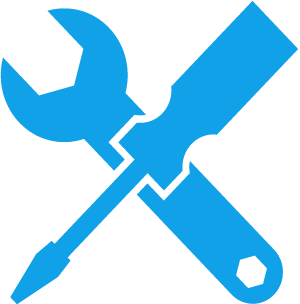 Many businesses struggle to grasp that bugs and glitches are a normal part of software development.
Just think about how often you receive updates for an app on your phone and the only reason given is "Bug Fixes".
Even most of the updates to the core operating systems in Apple and Android devices are to fix bugs – and they claim to have the most talented developers in the world!
Because bugs are a normal part of releasing an app, you need to factor maintenance costs into your budget.
Furthermore, maintenance work often crops up simply because of the large requirement for integration across different versions of systems and platforms.
Maintenance activities are required to ensure app's remain fast, powerful and run smoothly.
They can cost $2000-$7000 per year, which will include:
OS updates to Apple or Android devices
API changes and other 3rd party software
Hardware changes/releases which may impact your app's systems
Of course, how much these maintenance activities cost will depend on the complexity of the system, and how your app integrates with other systems.
3. Cost of updates – $5000-10,000 each update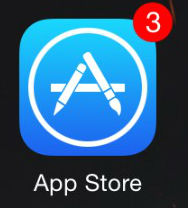 If you are serious about getting a return on investment from app development, you MUST be releasing app updates regularly.
These updates will be based on user feedback, in-app analytics, and quality performance reports – all released with the aim to increase customer engagement.
For this you should budget between $5000-$10,000 for each update cycle.
Of course, some updates are bigger than others. For this reason, updates will be quoted on an individual basis based on the requirements.
It's crucial for the lifetime value of an application that it's updated regularly. This keeps apps relevant and valuable to their users!
80% of enterprise applications fail to engage users, and one of the biggest reasons for this is stale content.
Releasing regular updates isn't just about fixing bugs.
Businesses must be proactive and release updates that make apps run faster, smoother and more intuitively based on user metrics and feedback.
Sensor Tower studied the top 25 apps on the app store, and found that the average time between updates was 30 days. Many apps updated more frequently than this.
I'm not saying that every business needs to be updated this regularly – we can't all be Facebook!
The point is that apps are like any other part of your business. If you let them become stagnant your user base will get bored and drop off.
I hope these benchmarks were an eye-opener for how much enterprise app development costs.
If you're after a more accurate estimate of the cost of your app project, please don't hesitate to get a quote. One of our talented Product Strategists will give you a call within 24 hours.
The following two tabs change content below.
Graham McCorkill
Graham is the Co-Founder and Managing Director of Buzinga. With over 25 years of business development and project management experience, Graham's passion for utilising mobile technology to help grow successful business is evident in every project he is involved with.
Latest posts by Graham McCorkill (see all)
https://www.buzinga.com.au/wp-content/uploads/2016/02/enterprise-app-dev-cost.png
359
900
Graham McCorkill
https://www.buzinga.com.au/wp-content/uploads/2017/06/Buzinga-Logo-Old-Small.png
Graham McCorkill
2016-02-24 07:11:34
2016-07-21 11:36:59
How Much Does Business App Development Cost? We Break It Down