The world isn't going mobile. It's gone mobile.
The mobile revolution is one that has had an enormous impact on consumers, across every industry. And yet, it is only now gathering attention and funding among enterprises.
According to Techcrunch, there are more than 3 billion people globally who work in some capacity, and only 20% of them have ever had access to technology that helps them perform their jobs more effectively.
And if you consider that the remaining 2.5 billion workers could be monetized for just $40 per year, the enterprise app development market holds approximately $100 billion in annual revenue. 
Most industry workers own a smartphone with powerful sensors and capabilities. Therefore, any industry can benefit from an enterprise mobile solution that harnesses the powers of the smartphone.
This article will look at how Australian enterprises are currently implementing mobile strategies: The challenges, the opportunities, and how your business can emulate the best practices of mobile leaders.
Mobility at #1 importance for enterprises
Of all the major digital technologies uphauling businesses in the last 10 years, including data analytics, social, cloud and connected devices, mobility has ranked first in terms of importance for organisations.
According to a 2014 Accenture study, 71% of Australian executives consider mobility among their top five priorities for 2015, and 33% say the technology is in their top two.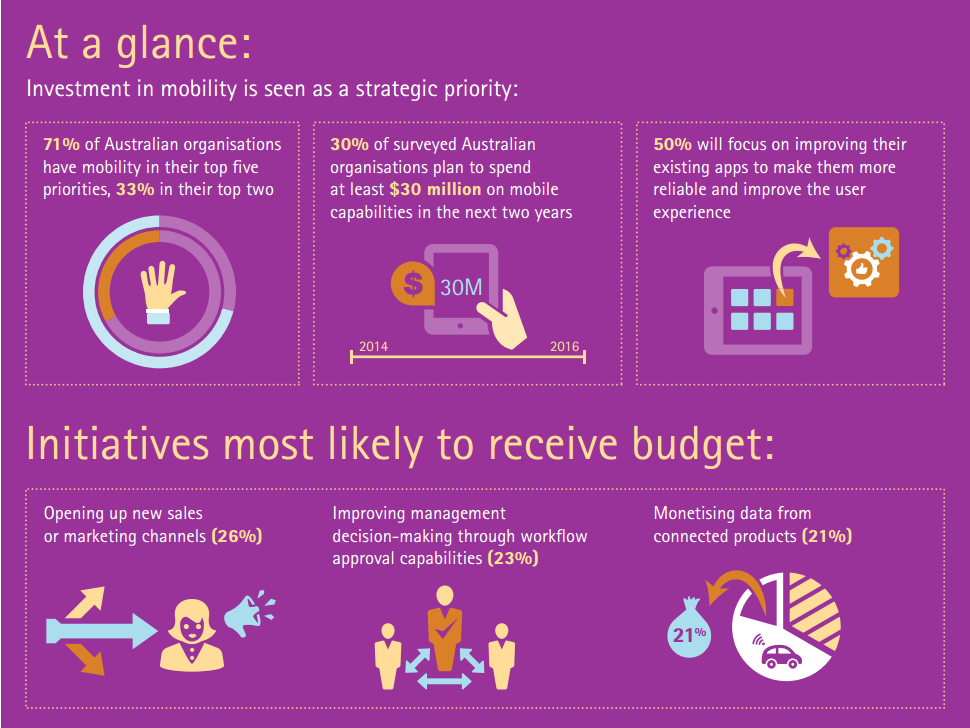 Source: Accenture
The case for customers
Everyday physical objects are increasingly becoming available online, and so too are experiences.
By 2020, customer experience will overtake price and product as the most important brand differentiator.
89% of business leaders surveyed by Gartner believe that customer experience will be their primary basis for competition by 2016.
In response to this trend, innovative businesses are changing the way they build applications, products and services so they are seamlessly connected.
Providing consumers with multiple access touch points has a wealth of benefits:
Creates highly personalised experiences
Allows businesses to monitor data for valuable insights to propel future innovations
Allows businesses to contact customers with a focus on context – Delivering solutions to the right device at the right time
The case for employees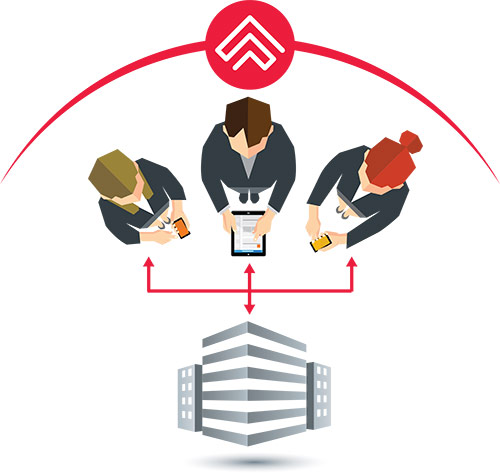 Source: Appthority
According to the State of Mobile Enterprise 2015 Report, today's enterprises (regardless of size) primarily enable their employees to conduct basic personal productivity tasks, such as accessing email, company calendars and contact directories via mobile devices.
However, the biggest opportunity in internal enterprise apps lies in collaboration – both between colleagues and across colleagues, customers and external partners.
Low levels of employee engagement is an area that many organisations struggle with, and recent studies have shown that adding the right social or mobile features can double these levels.
Many organisations use portals of some kind, but these are often ineffective at significantly increasing productivity or engagement.
Employees are increasingly demanding 'consumerised' enterprise applications – more lightweight, easier to use applications which may not have the full set of enterprise capabilities.
The workforce of the future is going to be more mobile, more social and completely distributed, resembling the consumer-grade experience employees already have in their personal lives.
"Companies that provide their employees with the tools to connect with each other, work better together and work from anywhere, on any device, will be far more attractive to potential employees." – Appirio and IHRIM
So what's holding organisations back?
Despite Australian companies overwhelmingly agreeing that mobile technologies are a strategic investment, many enterprises both small and large are being held back implementing them.
According to Accenture, less than 50% of executives describe their overall adoption and deployment of mobile technologies as effective, and only 16% say their company has generated a 100% or greater return on their investment in mobile capabilities thus far.
The following obstacles are seen as being in the way of entering the enterprise app development market:
A lack of formal metrics that enable companies to measure the effectiveness of mobility initiatives – a full 85% of respondents indicated they didn't have any such metrics
No formal process for identifying, evaluating, and prioritizing ways mobility can benefit their business.
Failure to develop new, or redesigned business processes to better incorporate mobility services
Scarce resources for mobile efforts
Lack of clear direction or strategy
The need to integrate with enterprise data
What's the secret to being a mobility leader?
Leadership in mobile technologies is not defined by the company's size, location, revenues or product/service offering.
At a high level, here are the best practices of these Australian mobility leaders who have seen over 100% return on mobility investment within 2 years, according to Accenture.
1. Create enterprise-wide mobility strategies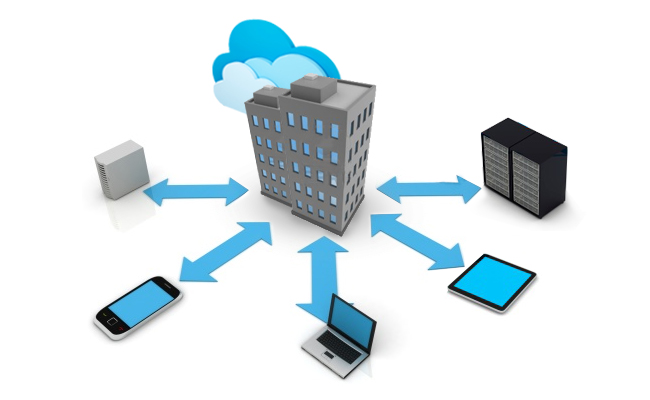 Source: Grapecity
Those successful businesses tend to have a formal, enterprise-wide mobility strategy instead of separate strategies for individual business units or functions.
They also use this strategy to inform their mobile investments, and see mobility as a key part of their entire business strategy.
Currently, only 39% of Australian businesses have an enterprise-wide mobility strategy. 
The problem with approaching mobile 'bottom up' is it makes it hard to get mobile a seat at the leadership table.
Without the support of resources and active engagement from the CEO and top-level senior leaders, mobile will struggle to further the mission of the wider organisation.
Instead, it may improve a specific aspect of a company's offering or services, but this impact will be diluted.
Research and manufacturing firm Philips invested in an enterprise-wide social collaboration tool to improve their rigidly siloed organisation structure.
Within 5 years, the communication initiative had 63,000 signed up members across the global company, had noticeably 'flattened' the organisational hierarchy, and was a crucial part of the company's 5 year performance improvement plan.
If your business is considering developing a enterprise application, be sure to consider how widespread this adoption can be made.
2. Set formal metrics

Source: Jamiepappas
For enterprises whose first time it is investing in mobile, there is a lot of unknown territory ahead.
Strategy, monitoring and formal processes are essential to assessing your mobility strategy's effectiveness, as well as uncovering insights for further initatives.
The most successful mobility enterprises have developed formal metrics for evaluating the effectiveness of mobility – only 12% currently have such metrics.
These leaders also have formal methodologies for developing and deploying mobile apps – spanning development, testing, distribution and updating.
Best practices  reveal that the rigorous and ongoing use of analytics is crucial to determining priorities and securing funding for future initiatives.
Commit to reporting on at least a quarterly basis, in order to maintain the level of recognition among senior leaders of the value the mobile initiative is adding.
These metrics will differ for each enterprise and respective solution, but ultimately the best metrics will demonstrate the initiative's role in supporting the overall performance goals of the company.
Anecdotes can be emotionally powerful, but are time consuming to gather and hard to analyse for insights.
Work with your app development company and wider organisation to decide which metrics will form the backbone of your analysis and reporting.
See also: How To Measure Your App's Success
3. Capitalise on what's unique about mobile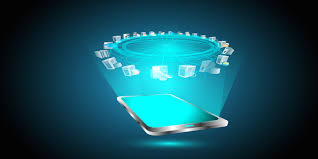 Source: Techcrunch
GPS location services, portable cameras, voice recording, sensors…Evaluate which smartphone feature(s) would have the most impact on your enterprise.
Will the solution improve customer experience by using asset tracking, as we're currently seeing in the retail industry?
Will it improve communication inefficiencies from mobile employees in industries like construction and surveying?
Or will it deliver real time updates to workers, as in transport and logistics industries?
Too often we see enterprise apps fail because they don't actually solve a problem that only a smartphone could.
These (expensive) failures reflect the wider trend of Australian businesses investing in mobile initiatives with little clear vision for what they expect mobility will enable them to do differently and better in the future.
What they end up doing is just rebuilding their website for mobile. If this is the goal of your enterprise, building a mobile or responsive website is a better investment than building an application.
But if you truly want to create a unique solution tailored to a specific problem, leveraging what is exclusively mobile will realise higher returns.
What information does your business already have that could be repackaged and mobilised for use in real-time?
Be creative in how you serve up this data, but be wary of overdoing it on features.
User experience must be a focus of your enterprise app – According to a 2014 mobile enterprise study, 97% of respondents cite "ease of use" as the main factor in selecting enterprise applications.
4. Balance investment across all digital technologies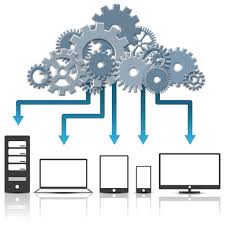 Source: Econocom
The companies realising the greatest return on their mobility initiatives are balancing investment across all digital technologies, rather than pouring all of it into mobile.
Mobile strategy should not be treated as a silo. Digital tools like social media, cloud technology and analytics are complementary to your mobile strategy, not separate.
There are significant synergy effects from combining these technologies.
While each can yield powerful improvements on its own, the benefits of a integrated, coordinated approach to technology investments are greater than the sum of their parts.
Here are the benefits of this approach:
New revenue opportunities
Accelerated time-to-market for products and services
Penetration of new markets
Increased customer engagement
Enabling rapid response to customer demands
5. Embed it into your organisation

Source: Trigyn
Successful mobile enterprises tend to involve a substantial and aggressive monetary commitment to developing mobile capabilities.
They also tend to be backed by active involvement of the company's senior leadership.
Map out how you plan on making your mobile solution an intrinsic part of your enterprise's daily processes and functioning.
By developing 'go to market' strategies, you will accelerate user adoption so that the benefits of your strategy will be realised sooner.
A significant digital shift will require thorough change management processes, as well as a clear action plan for integrating the application with existing data and back-end infrastructure.
This is a commonly reported obstacle for enterprises implementing mobile strategies.
It stresses the importance of developing a back-end CRM system or supporting web-based admin portal that allows for the easy management of applications.
For example, BlueScope's SteelDrive mobile application is primarily for drivers, but is supported by a web admin portal that allows managers to monitor users' app inputs, send real time notifications and quickly update the resources available on the app.
These supporting 'behind the scenes' applications are crucial for making the adoption process as seamless as possible in your organisation.
6. Think global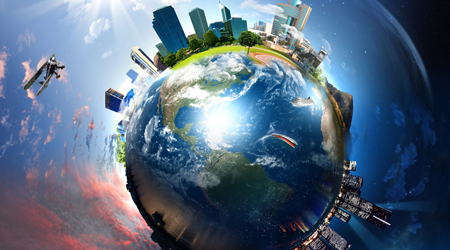 Source: Techjanus
When you begin planning your mobile solution, you will likely be thinking local.
But if this solution is as powerful as you expect it to be, it won't stay local for long.
Don't make the mistake of thinking global too late, or you'll miss out on some big expansion opportunities.
Ducati Motors recently implemented a communication solution that completely redesigned their dealer distribution and operating system.
The solution allows the company to capture and consolidate real-time inventory and sales activity from Ducati dealers, so Ducati can improve their ability to respond daily to changing consumer demand.
After first testing the application and accompanying change management program for dealers in one region, Ducati rolled out the system to 88 countries across 4 continents.
By focusing on global expansion early, Ducati was able to realise value in terms of increased revenue, dealer-focused functionality, improved customer service and decreased costs.
Think at high-level terms about what your international go-to-market strategy could be, and how this may shape your development decisions.
Will you get a local partner on board to distribute?
Build regional teams in each region or market?
Merge or acquire a company in another region that is doing something similar?
Localizing your solution or making it easy to localize will save development costs down the line, and make potential market expansion less resource-intensive.
7. Keep it lean and agile
Enterprise apps have a reputation for going over budget and over time, and they don't have to!
Avoid bloating your first release with every feature you can possibly think of. It will just confuse the user, make the app clunky, and many features won't actually add value.
Follow the Release, Measure, Update loop and launch a minimum viable product (MVP) first.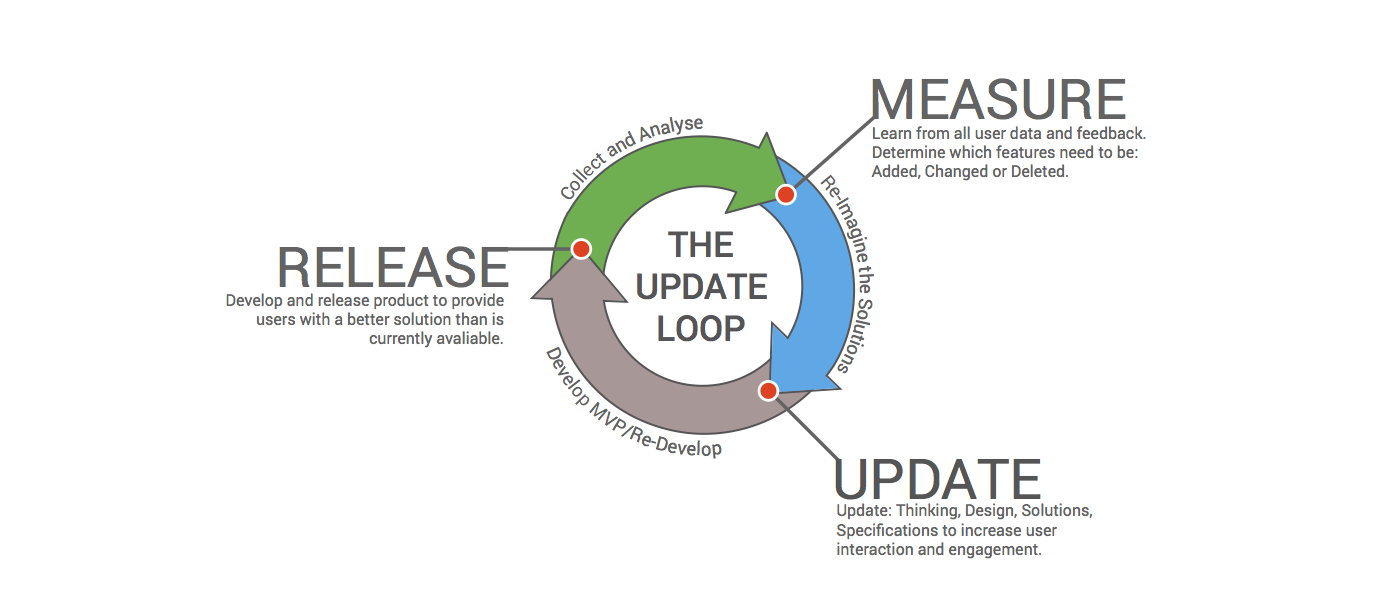 This will allow you to realise cost savings by releasing a lean, core-functions only mobile product and then monitoring engagement and analytics for improvements to be made for second release.
Version 1 should be stripped back to the main offering only. What is the primary purpose of this mobile solution?
Then, monitor the data from real users, taking special note of:
Users' favourite features
What features are not being used
Where they drop-off in the process
Where they struggle in the sessions, to show where UX can be made more intuitive
By analysing these features, enterprises can understand which features are most valuable to users, as well as gather feedback on any bottlenecks.
Enterprise applications are a booming market, but Australian CIOs are struggling to overcome the same obstacles year after year.
Follow these best practices and your mobile solution will have a much better chance of being one of the success stories – A solution that improves internal inefficiencies, drives employee or customer engagement, and integrates seamlessly with existing systems.
The following two tabs change content below.
Logan Merrick is the co-founder and Director of Buzinga, as well as one of Australia's most recognised entrepreneurs, keynote speakers, investors and mentors. His writing on startups, technology and mobile marketing has been featured in The Australian, Business Insider, Startup Smart, Smart Company, and more.
Latest posts by Logan Merrick (see all)
https://www.buzinga.com.au/wp-content/uploads/2015/09/enterprise1.jpg
357
900
Logan Merrick
https://www.buzinga.com.au/wp-content/uploads/2017/06/Buzinga-Logo-Old-Small.png
Logan Merrick
2015-09-08 12:51:58
2017-01-21 16:38:08
How Enterprises Can Take Advantage Of The Next $100 Billion Market Opportunity