Hey there! Welcome to the first installment of Buzinga App Development's interview series with Aussie startup founders.
We rounded up some of Australia's most successful entrepreneurs who have scaled their startups into national and even global success stories, and picked their brains on their biggest achievements, challenges and tips for startups going through the same journey!
We'll be releasing weekly interviews with these big guns, giving you gold nuggets of insights into topics like capital raising, managing growth, creating a great workplace culture, productivity hacks and surviving bootstrapping.
So if you haven't already, make sure you subscribe to our weekly newsletter to keep up to date!
MATT BULLOCK
Matt Bullock is the founder and CEO of eWay, an omnichannel payment technology for merchants around the globe.
Founded in the very early ages of eCommerce back in 1998, today eWay currently helps over 20,000 businesses to accept and process payments online and face to face with a full suite of eCommerce and SmartPOS payment solutions.
Enjoy the interview guys!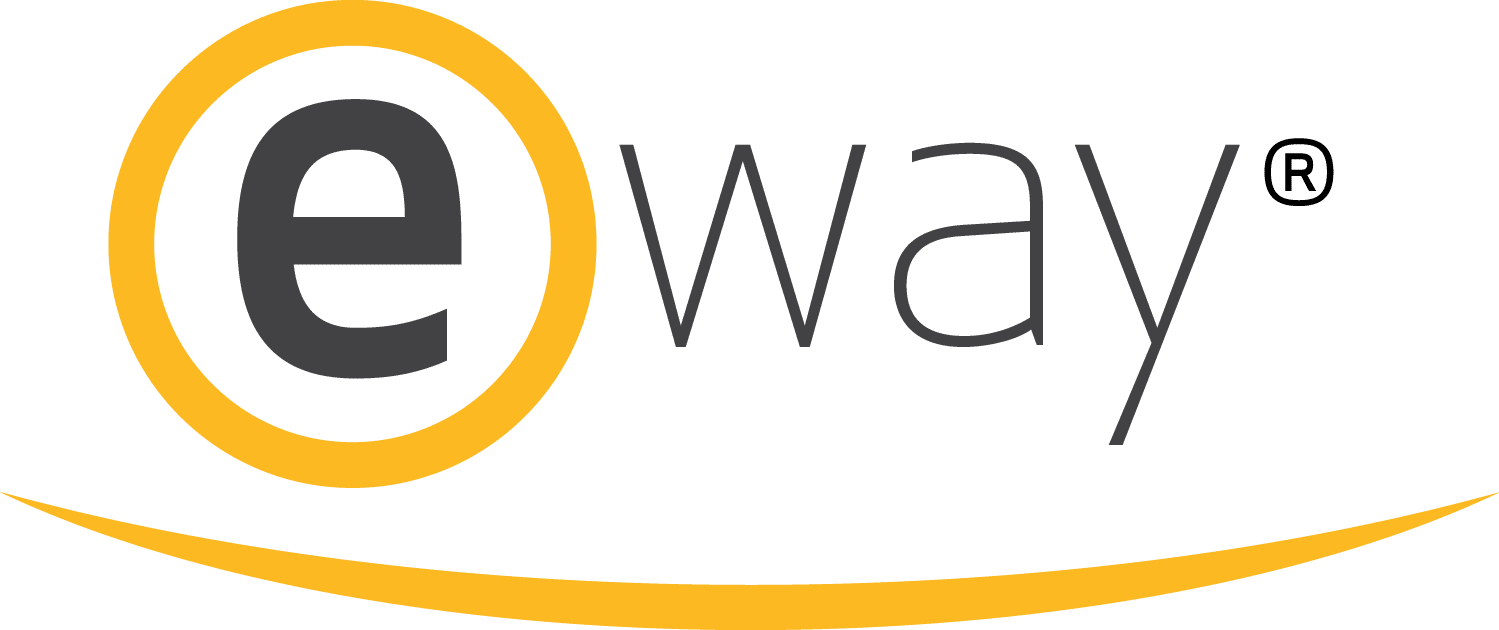 What was your first business idea and what did you do with it?
This is it! After graduating from University of Wollongong with a background in application and system development, I worked in a number of tech companies, including Optus, who were still in their startup phase.
In 1998, right as the internet was just taking off, I realised there needed to be a better way to accept payments online.
So I thought it would be a good idea to create a secure payment gateway that made it hassle free to accept credit cards online. My friends thought I was crazy especially with all the dotcom bubble drama, but I gave it a go and started eWAY in Canberra in 1998.
I wrote the code myself, gave one guy a case of beer to create a logo, and another a case of beer to design the logo.
At that time, the connection to the web server was 64k and the business ran on just one server. I placed an ad in an internet magazine and found my first customer, a Queensland man who sold bike parts.
I thought eWAY would get bigger a lot quicker than it did, but when it's just yourself, it isn't easy.
I would be mowing the lawn on the weekend and my phone would ring and I would say 'Hello this is eWAY, how can I help you?' I did that for a long time.
I used to be really happy when we got one customer a week. Then it became one a day. I had it set up so that my phone sent me an SMS when we got a customer. Eventually, years later, the phone was beeping too much and I had to turn it off.
Now, nearly 20 years later, we process payments for more than 22,000 online stores in Australia, New Zealand, Hong Kong, Singapore, Malaysia and the UK.
We have expanded to over 60 employees, partnered with all major Australian and New Zealand banks and opened additional offices in Auckland, Edinburgh and Toronto.
What has been your biggest achievement so far?
Being in business for 17 years I've learnt that partnerships are key.
A lot of people go into starting a business with the "build it and they will come" mentality. I can confidently say that it's not as as easy that.
Yes, having a great idea is a start, but at the end of the day, you need to put in the hard yards to get other businesses, brands to integrate with your business and then you've got to reciprocate as well.
We wouldn't be able to connect to 27 banks and more than 250 shopping carts and web platforms internationally if we didn't hustle and work together with brands like Salesforce, Xero, Shopify and more.
This year I'm particularly proud of new partnerships with Kikka Capital, which allows us to provide instant loans to our merchants to help them scale their business, and Apple Pay, as we're the only Australian eCommerce payments platform to provide merchants with this payment option.
What do you foresee to be the ultimate online payment experience for consumers?
There is an increasing shift towards the creation of flexible omni-channel retail environments.
I believe a fully integrated payment system that's capable of connecting to an online store's accounting suite, invoicing and customer database management software is be the future of online payments, and that's what we've worked hard to introduce this year.
Increasingly we're seeing online payments providers, ourselves included, catering to the growing needs of traditionally cash-based small businesses like tradies, startups, and 'on-the-go' enterprises such as market stall owners, to accept online payments.
They're looking for a simple, safe and secure payment experience for their customers, without the need to purchase, setup, and maintain a traditional EFTPOS terminal.
On the flip side, online retailers who wish to open bricks and mortar or pop up stores are also looking for a truly omni-channel payment solution.
The key to making flexible omni-channel payments work is integrating with other platforms — there is no point having a payment terminal if it doesn't integrate with your shopping cart, accounting software or inventory.
That only creates double workload for a merchant.
How important is company culture to driving an international multi billion dollar business?
Team culture is 100% paramount to us – especially sitting outside of the traditional tech hubs of Sydney and Melbourne.
We've got team members who have been with us for more than 10 years and even the trainees that join us have stayed on because of the culture we have.
We celebrate achievements as they happen, whether it's a personal milestone, a company milestone, a birthday or an anniversary. Our team has a family-like vibe.
It would be great to see a shift in people's perceptions of Canberra from it just being a government town, to it being a modern, up and coming tech hub.
Our offices are designed to foster a strong and creative team culture.
All our team members enjoy access to a pool table, music chosen by them, a bar and pet visits.
But at the end of the day these little fun additions come second to job satisfaction and having the ability to work on exciting projects that are interesting to an individual.
Supporting individuals is something our management team take very seriously.
This year we're celebrating Christmas by having a massive staff bash at Canberra's Arboretum.
We will have a live band while our rapidly growing team soaks up the stunning views and enjoys the delicious food.
We've also got a few surprises planned which we don't want to give away just yet, but we'll definitely be toasting to the many achievements and milestones we've hit this year, including processing close to $6 billion in payments – a record for us!
There is a lot of hype around startups in Australia, what do you see as the biggest challenge for Aussie tech entrepreneurs in the next 5 years?
We would really like to see the ATO working closely with startups to make the tax and auditing processes less daunting for businesses.
There needs to be a more streamlined tax compliance and business registration process.
In addition to that, we've already seen some in-roads made this year with new policies around R&D tax incentives and so next year we're really hoping the government can show us they're serious about investing and supporting Aussie entrepreneurship.
Making seed funding and access to venture capital easier, should be right up there on the government's agenda if we're going to seriously position Australia on the world map as an innovation hub.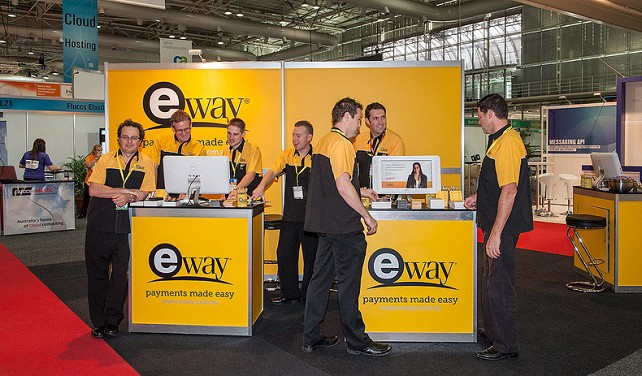 What's your productivity secret?
My wife says that patience is not one of my strong suits. I'm in a crazy hurry for everything and sometimes it becomes hard because you want everyone to run at your speed.
That being said, when we have a problem I get everyone in the room – we listen, I listen.
We throw ideas around and then we make a decision collectively. When there's a problem it's all about fixing it.
We're incredibly lucky at eWAY that we've managed to find a team that live and love what we do.
For me it's about having the right structure – at one stage I had 30 direct reports.
Now I work closely with five people who are phenomenal at what they do. They manage 70+ other awesome people who really care about what they do and that's really helped us to streamline the business.
A CEO's job can get lonely at times, but I've finally got the balance right and I'm surrounding myself with the best people in my team.
We were at the Startup Grind event last month where you were interviewed, we were blown away by how motivated and excited you were by eWay even after 17 years. What keeps your motivated?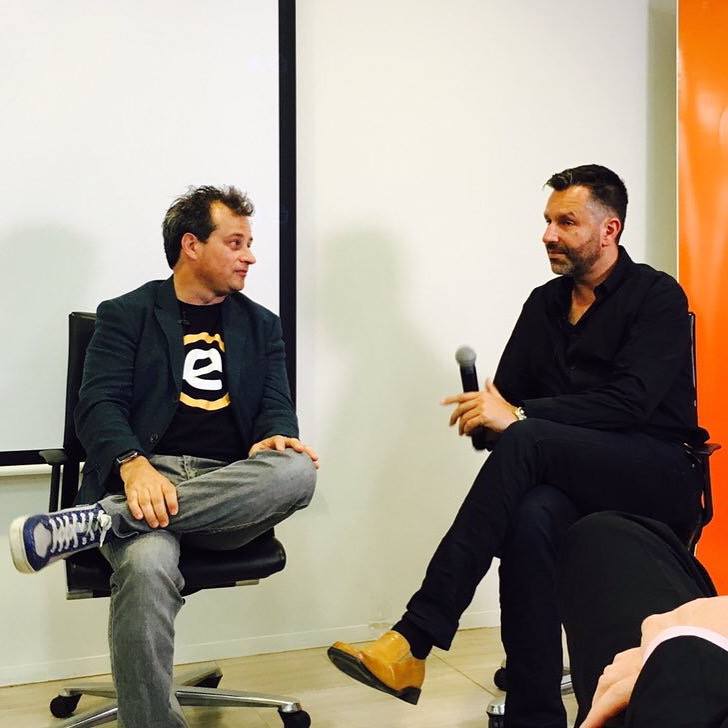 Ecommerce and payments has taken so long to be where it is today, but now it's booming.
There's a lot of innovation on its way, and the pace of change is so fast that it's a never ending job predicting and staying ahead of where the industry will be in 6 months or even 6 weeks from now.
eWAY's growth and how businesses have responded to the service we provide has been phenomenal. It's what gets me out of bed every day!
We've now got more than 22,000 businesses worldwide accepting payments through eWAY and we're processing 1 in every 4 dollars spent online in Australia.
We've had businesses tell us that by using eWAY they've been able to increase their sales and grow their business to levels they didn't imagine.
Hearing that makes me want to keep at it.
Let me know what you thought of the interview guys! We have quite a few lined up, but I want to know who you'd like to hear from…
Where to go next
Startup Founder Series: Sarah Riegelhuth, Co-Founder Of Wealth Enhancers, League of Extraordinary Women 
The 2 Forgotten Secrets To Startup Success
5 Lessons Every Entrepreneur Must Learn
The 1 Page, 20 Minute Startup Business Plan
The following two tabs change content below.
Logan Merrick is the co-founder and Director of Buzinga, as well as one of Australia's most recognised entrepreneurs, keynote speakers, investors and mentors. His writing on startups, technology and mobile marketing has been featured in The Australian, Business Insider, Startup Smart, Smart Company, and more.
Latest posts by Logan Merrick (see all)
https://www.buzinga.com.au/wp-content/uploads/2015/12/mattbullock.png
359
900
Logan Merrick
https://www.buzinga.com.au/wp-content/uploads/2017/06/Buzinga-Logo-Old-Small.png
Logan Merrick
2015-12-22 01:13:04
2017-05-25 20:08:15
Startup Founder Series: How To Take Advantage Of Emerging Market Trends