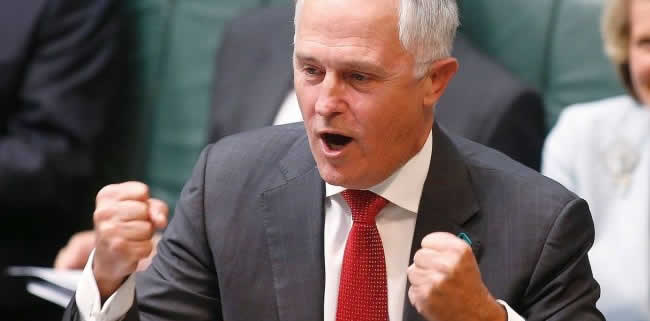 "The Australia of the future has to be a nation that is agile, that is innovative, that is creative." – Malcolm Turnbull
Australian startup founders woke up on September 15th to 2 things:
1. A new Prime Minister
2. The right to be more hopeful about the future of the industry than they have in years.
Australia is currently in the middle of a startup boom, despite somewhat lackluster government support.
Now I despise politics, I'm one of the least political people you'll ever meet. I lived in Sweden for the first half of my life, and then spent a few years in New Zealand before coming to Australia, so I haven't been brought up supporting any political party.
But what I do know is that a conversation has finally started in Australian startup politics that recognises the importance of innovation and entrepreneurship as a fundamental factor of economic growth and social well-being.
As innovators, we have the opportunity to take advantage of this political momentum and crank it up by a factor of 10.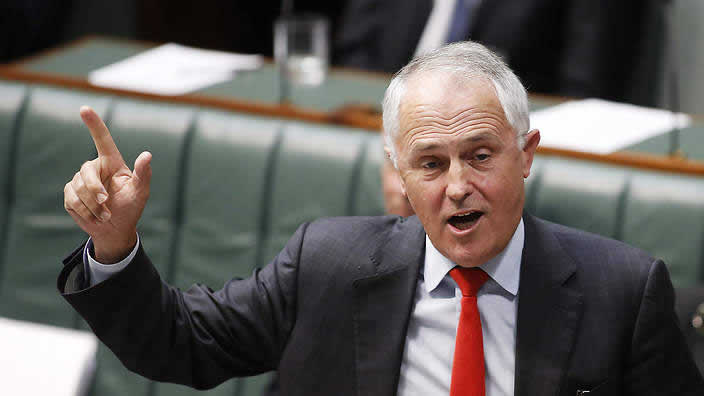 The future has never looked brighter for Australia to finally become globally competitive in a world where innovation is becoming a more and more important driver of economic growth.
"Right now everything is being disrupted, even government itself.

This is the time when entrepreneurs will lead. It's been in the water for a while." – Julio De Laffitte, Unstoppables co-founder
Here's why Malcolm Turnbull becoming Prime Minister is the best news Aussie startups could have hoped for.
He 'gets' startups
Turnbull has a strong background in the fast-growing startup and tech scene.
He held previous roles in merchant banking and as an entrepreneur with tech startup Ozemail.
He understands that innovation in technology, particularly IT and telecommunications, is crucial to growing Australia's economy over the next 10 years.
We can't be defensive, we can't future-proof ourselves. We have to recognise that the disruption that we see driven by technology, the volatility in change is our friend if we are agile and smart enough to take advantage of it." – Malcolm Turnbull, September 14th 2015
In the largest survey of the Australian startup ecosystem conducted in 2014, Turnbull was far and away voted as the most supportive of fast-growing tech companies.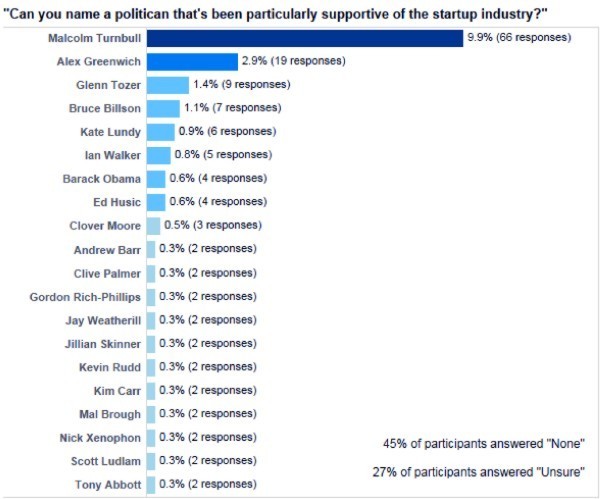 Source: Startup Muster Report, 2014
Of more than 600 Australian startup founders surveyed, 10% named Turnbull as the one politician seen to most likely be a startup's best friend, well above independent NSW MP Alex Greenwich.
Innovation policy is now at the forefront of Australian politics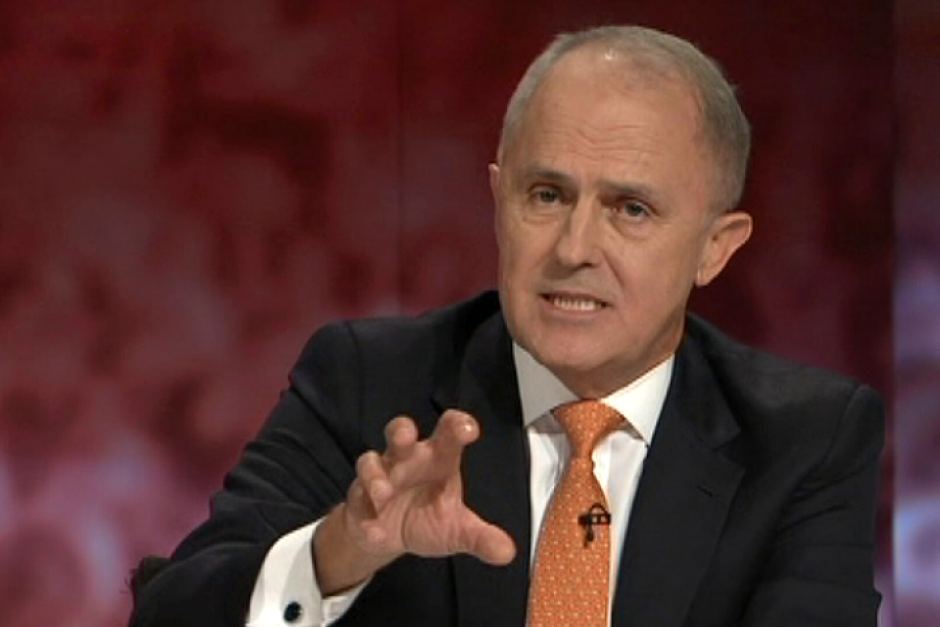 "We will ensure that all Australians understand that their government recognises the opportunities of the future and is putting in place the policies and the plans to enable them to take advantage of it." – Malcolm Turnbull, September 14th 2015
The Australian government has long been criticised for its lack of support for the startup ecosystem.
It's a big part of the reason why Australia finds it hard to compete with thriving startup ecosystems like those in the US and Singapore, despite having relatively healthy entrepreneurship levels compared with other OECD countries.
"Start-ups occupy a relatively high share of total firms, implying that Australia's firm environment is more dynamic compared to a number of other OECD countries," – The Employment Dynamics of Australian Entrepreneurship, 2015
While Turnbull's words are only a sales pitch right now, they are promising for startups who have been looking for government incentives and policies that actively support their business activities.
Right now, startups are battling with a small venture capital pool, angel investors that are famously risk averse, and a stigma that startups are risky and unstable propositions.
See also: Why Tech Startups Should Put Off Raising Capital For As Long As Possible
What startups are hoping to see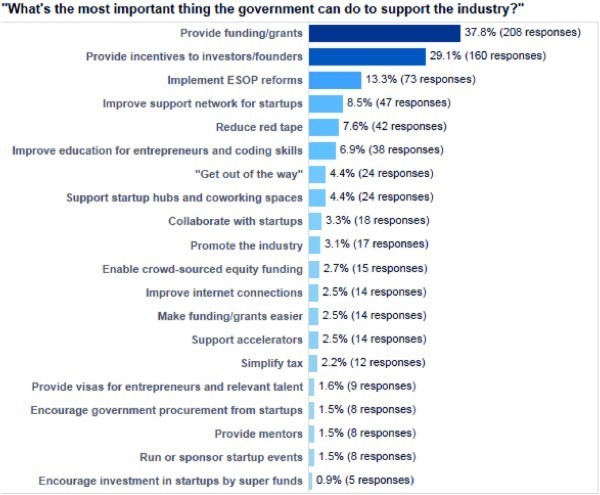 Source: Startup Muster Report, 2014
We've been losing Australian startups to more attractive overseas markets for a while now.
As an example, 10 Australian fintech startups have been flown to London this month by the British government in the hopes to lure them to operate in the UK, as the war for global innovation talent continues.
These findings from the Startup Muster report above reveal that, above all, startups are looking for a bigger pool of early-stage funding opportunities.
Removing the barriers to entry startups currently experience under strict government regulation is the first step to encouraging the growth of the industry.
In Business Insider's interviews with leaders in the startup industry, these are the most commonly recurring themes in their 'wishlists' for Turnbull:
What could new innovation policies look like?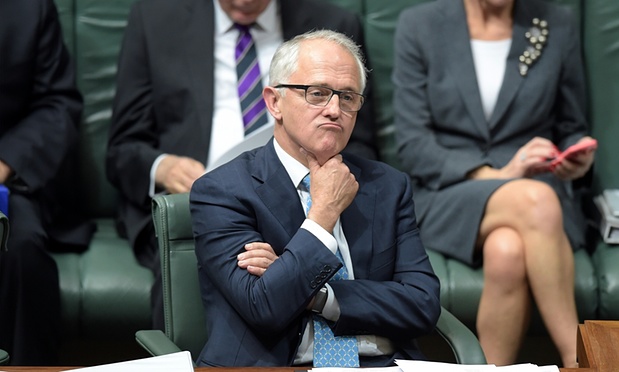 1. Tax incentives for investors – In the UK and Singapore, for example, investors in early-stage businesses receive a tax deduction for their investment. This would widen the angel investment pool and encourage them to be less risk averse. It would also help reduce the current stigma that startups are volatile and unstable.
2. Enabling equity-based crowdfunding platforms –  The US, New Zealand and Israel have all seen success with changing laws to enable smart crowdfunding. This would help democratise the investment process for investors and startups alike, and provide greater access to funding for startups in remote parts of Australia.
3. Simplifying processes – Many regulated processes of acquiring funding, investment, and hiring talent are unnecessarily complicated and confusing for startups to navigate on their own. Startups shouldn't have to hire financial and legal consultants for the majority of these tasks.
4. STEM and Entrepreneurship subjects to be made compulsory in Australian schools – This is more of a long term focus, but to ensure Australia is driving technology innovation it is crucial to address the shortage of technical skills in the workforce, and the relatively low number of Maths and Science graduates.
All eyes are on Turnbull now to show he can walk the walk as well as talking the talk.
We certainly have a long way to go, but the fact that we now have a prime minister who understands that Australia's economic growth can no longer be dug out of a hole, is something any startup founder can get excited about.
"There has never been a more exciting time to be alive than today and there has never been a more exciting time to be an Australian". – Malcolm Turnbull, September 14th 2015
We hear you, Malcolm!
The following two tabs change content below.
Logan Merrick is the co-founder and Director of Buzinga, as well as one of Australia's most recognised entrepreneurs, keynote speakers, investors and mentors. His writing on startups, technology and mobile marketing has been featured in The Australian, Business Insider, Startup Smart, Smart Company, and more.
Latest posts by Logan Merrick (see all)
https://www.buzinga.com.au/wp-content/uploads/2015/09/malcolm-excited.jpg
427
650
Logan Merrick
https://www.buzinga.com.au/wp-content/uploads/2017/06/Buzinga-Logo-Old-Small.png
Logan Merrick
2015-09-28 05:08:26
2017-03-01 16:40:52
Why Malcolm Turnbull Is The Best Excuse To Build A Startup In 2015