Buzinga App Development has been getting a lot of recent feedback that it's cool…
Only a few weeks after we ranked #4 in Job Advisor's 2015 Coolest Tech Companies, we found out Buzinga App Development had won Anthill's 2015 Cool Company Awards under the category Mobile Business!
We were finalists for the Anthill Cool Company Awards with urban 'junglists' Junglefy, food startup co-working space Wandering Cooks, photobooth manufacturer and exporter Red Robot, and many more impressive Australian companies!
To be considered for this award we simply had to fill out an online application to prove our 'coolness' in one or more categories.
Anthill received hundreds of applications so we were thrilled to be able to communicate on paper what makes Buzinga so awesome in real life!
This award celebrates Australian companies who manage to stay one step ahead of the rest. They breed leaders who are rule-makers and rule-breakers. They are organisations that aspire to be admired. They are trend-setters in attitude and action. Quite simply, they are… cool! – James Tuckerman, Founder of Anthill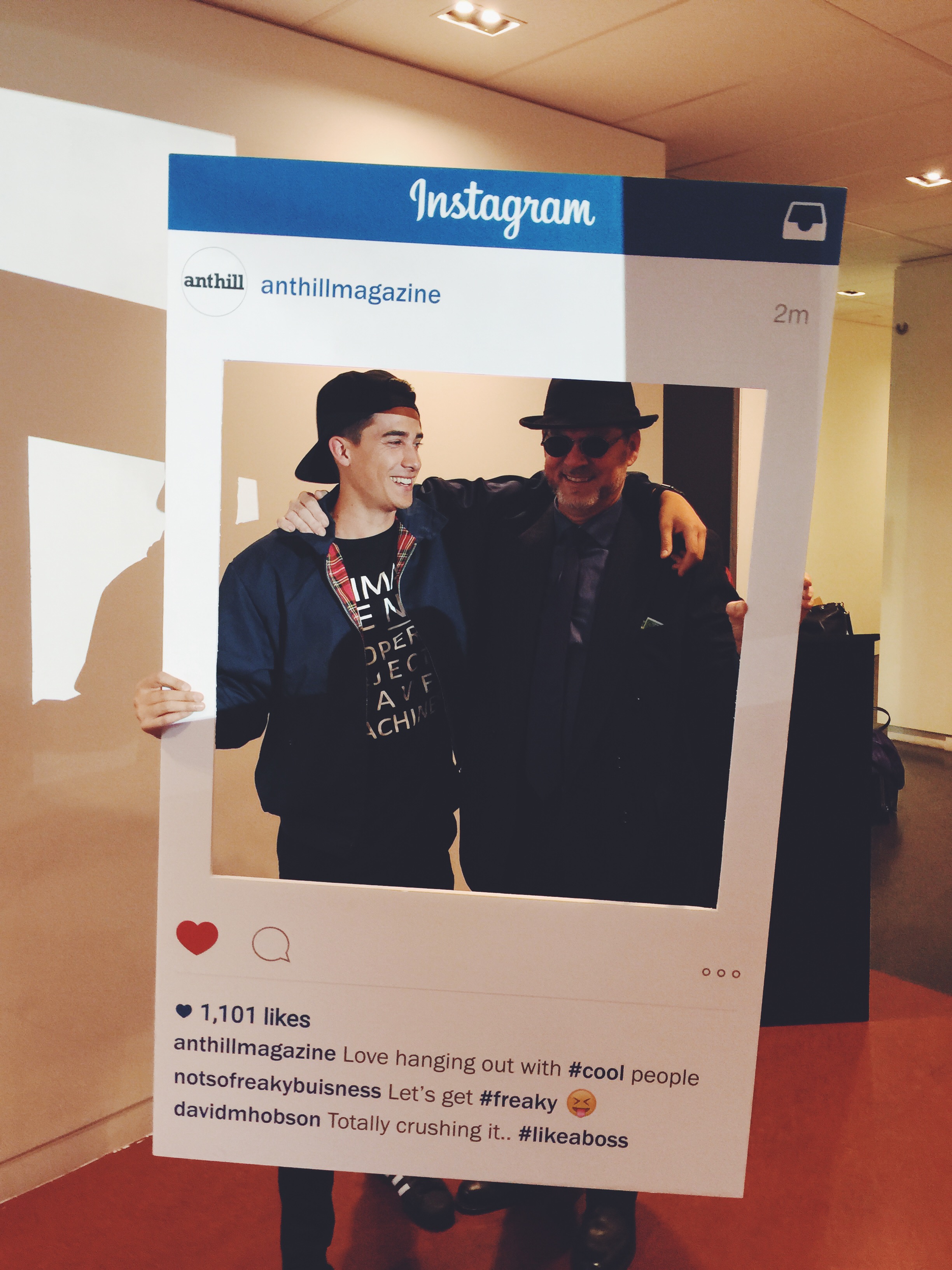 Here's what Anthill had to say about us…
Buzinga – yes, like Sheldon Cooper would say – came to life when Graham McCorkill, 55, an experienced businessman, became a client of Logan Merrick, a young entrepreneur and investor who was working at an app development company.
The two had instant chemistry, with Logan's creativity and drive for innovation igniting Graham's analytical and process driven approach to business.
Like gasoline to fire, the power duo realised their combined passions for customer service and workplace happiness, could become the foundation of a business with global ambitions.
Thus, Buzinga was born.
The company is on a mission to facilitate Australia's largest thriving eco-system of solution based tech innovation, aiming to build Australia's most influential mobile apps, while providing a customer experience unrivalled in the industry.
And Buzinga has developed a great workplace culture. On a daily basis, the office manager demands a basketball shoot-out between team members who are looking a bit flat. Yep, they have a basketball ring in their office. Pretty cool, right?
Click here to read the rest of the article on Anthill Online.
The following two tabs change content below.
Jess McCorkill
Jess is Head of Culture and Client Experience at Buzinga. With an extensive background in advertising and customer service, Jess works closely with clients in the development phase to prepare them with the right strategies and partnerships for the launch of their product.
Latest posts by Jess McCorkill (see all)
https://www.buzinga.com.au/wp-content/uploads/2015/12/anthill-cool-company-awards-buzinga.jpg
359
900
Jess McCorkill
https://www.buzinga.com.au/wp-content/uploads/2017/06/Buzinga-Logo-Old-Small.png
Jess McCorkill
2015-12-08 00:56:22
2017-05-25 17:54:17
Buzinga App Development A Winner At Anthill's 2015 Cool Company Awards