Mobile app development is the craze of the 21st Century, but most businesses are wary of what it means for them.
Study after study have shown that this marketing method can be hugely effective for turning your customers into raving fans, but developing mobile apps for business requires a lot of work.
Let's talk discuss 'Mobile Strategy'.
A mobile strategy relies on providing a solution to a problem that people can access from the little device they keep in the palm of their hand.
It can take a big investment of money and creative thinking time, among other much needed expertise.
Business & App Development
The question that many businesses who are yet to board the 'mobile-wagon', are asking is this: Does my business need a mobile strategy?
To answer that question, we've put together a brief infographic from studies drawn from Google, Apple's App Store, Global Mobile Statistics, Ebay Australian Mobile, TechCrunch, Bill Gates and more.
Below is the result, and we're asking you: Does YOUR business need a mobile strategy?

For more insights into how to successfully implement a mobile strategy into your business, download the guide below…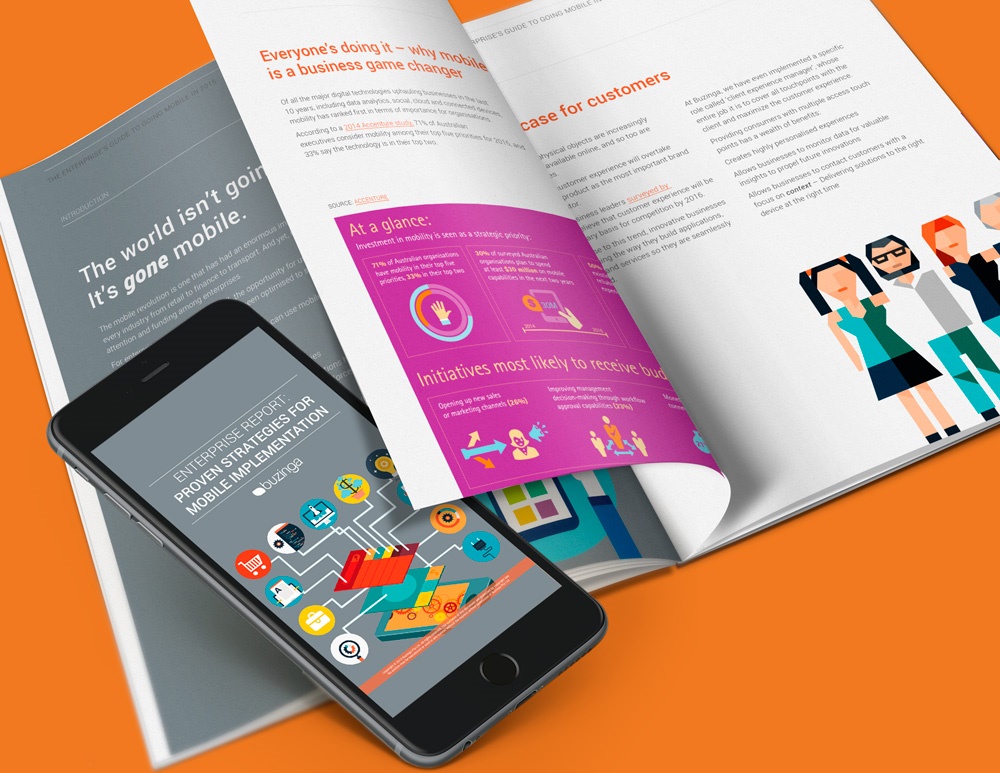 The following two tabs change content below.
Logan Merrick is the co-founder and Director of Buzinga, as well as one of Australia's most recognised entrepreneurs, keynote speakers, investors and mentors. His writing on startups, technology and mobile marketing has been featured in The Australian, Business Insider, Startup Smart, Smart Company, and more.
Latest posts by Logan Merrick (see all)
https://www.buzinga.com.au/wp-content/uploads/2013/06/mobile-marketers.jpg
359
900
Logan Merrick
https://www.buzinga.com.au/wp-content/uploads/2017/06/Buzinga-Logo-Old-Small.png
Logan Merrick
2013-06-14 08:52:56
2016-07-21 11:40:31
Infographic: 10 Reasons Marketers Are Focusing On Mobile Strategy