Thinking of building a startup business in the mobile space?
It's never been a better time to take the plunge!
As part of the idea validation process, a key indicator of whether your app idea has legs is the market it operates in.
You want to start a mobile business in an industry that is on an upward growth trend.  Sooooo, NOT coal mining.
Investors are looking for this too! Angels and VCs want to be part of exciting startups operating in industries that have long-term profit potential.
What are these magical industries?
I've put together this list of the hottest Australian industries for building a mobile business in 2017.
Whether it's a mobile app, web app, mobile website or other digital offering, this is where we can expect to see more Aussie startup success stories in the coming decade.
Finance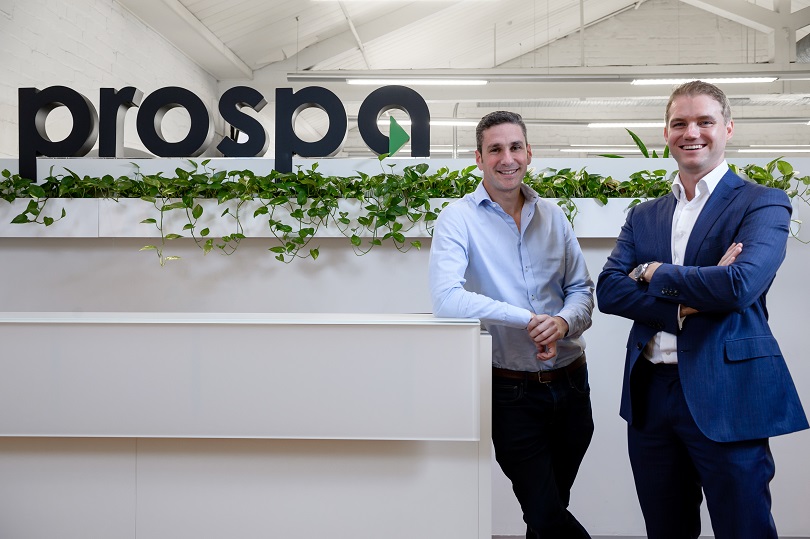 Australia is killing it in Fintech right now.
We've proven that we can compete on an international level and have produced some truly game-changing fintech products in the last year.
Fintech has also been spotlighted by the government as THE tech hub that Australia will become known for. Even more exciting, the big banks are itching to get involved.
"We need banking, but we don't need banks" – Bill Gates
We're seeing the majority of these big players partner with fintech startups in some way. They're keen to stay ahead of the competition by incubating, collaborating or accelerating fintech startups.
See also: What Is FinTech And Why Should Businesses Give A Damn?
Who's taking advantage?
Prospa, a Melbourne-based startup "changing the way small and medium businesses are funded", stole fintech headlines last year when it closed a $60 million funding round in September.
Another standout was Society One, which is pioneering peer-to-peer lending in Australia. They recently partnered with Uber to help drivers access loans to purchase cars.
2. Education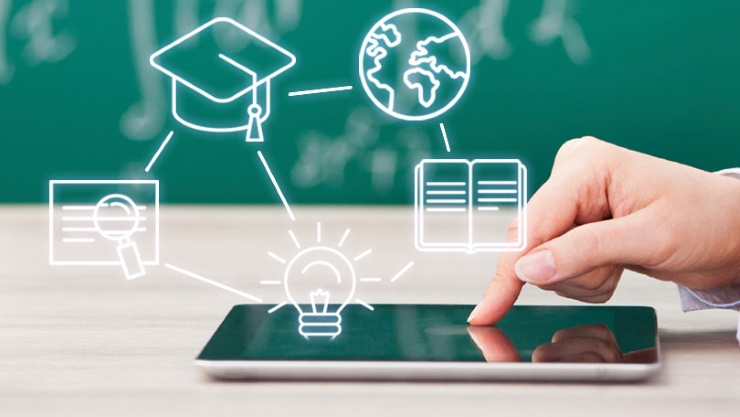 Education is a$20 billion export industry in Australia.
In a piece I wrote last year, I talked about how the rise of education technology, or 'Ed Tech', reflects the demand we are seeing from employers for better-prepared graduates.
Bringing technology into the classroom, university and curriculum is not about delivering information online.
That is, it's not about using technology as an admin tool to support old systems of teaching – for example, giving students HTML links to content that normally would have been printed out.
That's really not worth the billions of dollars in investment that Ed Tech mainstream adoption requires.
Instead, the real potential of Ed Tech lies in capturing, analysing and using data to overhaul inefficient teaching methods.
Who's taking advantage?
Literatu is an Australian platform that allows teachers to craft more personalised content for each student. Its interactive data dashboards give teachers easy access to data on all students, even as it is being entered.
Added to that is the benefit of metrication at the end, so teachers can spot trends and gain insights to propel future teaching methods.
3. Health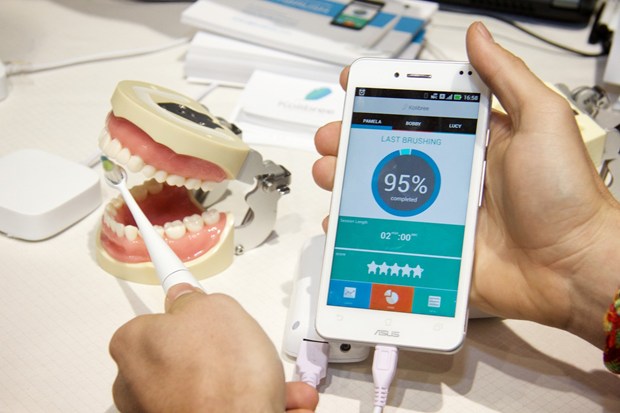 No shockers here! The health industry has been leading the charge in 'going mobile' over the last decade.
The next step for HealthTech is to integrate data from multiple wearable tech devices into one place, and use that data to empower individuals and medical researchers alike.
In terms of mobile apps, analysts are predicting that the next big trend will be mental wellbeing apps to track your mood, emotional and cognitive health, and assist meditation.
See also: Why Mobile HealthTech Is So Much More Than Fitness Apps
Who's taking advantage?
CareMonkey is Australia's best known health tech startup right now.
CareMonkey is a social network of sorts for sharing medical information and advice about individuals with their friends, families, teachers, carers, coaches – anyone who might be present in the event of a medical emergency and has a duty of care.
4. Travel and Tourism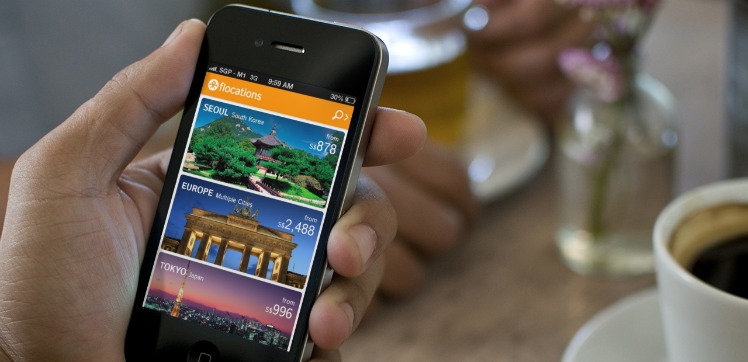 This is an enormous market. Australians love to travel – we're known for it!
In an industry where immediacy and accessibility of information is key, it's not surprising that there is huge demand for innovative mobile products in tourism.
Because we're so reliant on our phones when we travel, apps that complement the travel experience have a lot of value.
But mobile isn't only fueling key shifts in consumer behavior… it is also facilitating new business models and industry partnerships.
Take Sydney Airport's partnership with Trip Advisor, for example. This innovative partnership allows Sydney travelers to plan their trip from the airport easily, and provides tailored destination content.
Who's taking advantage?
Townske is a Sydney-based app that launched in June 2015. The app relies on locals to help create portable city guides for tourists who want an authentic travel experience.
That's a great Unique Selling Proposition considering most of its competitors rely on data input from other tourists!
They amassed an impressive global userbase in just 6 months and are looking to secure funding for expansion in 2016.
5. Retail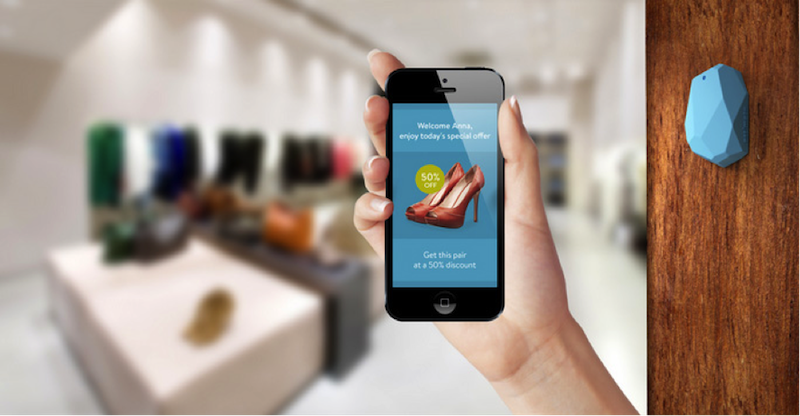 Put aside all the media hype about 'brick and mortar stores dying out' and being completely replaced by online shopping.
The new retail landscape is all about creating omni-channel customer experiences that are seamless across desktop, mobile and in-store.
In terms of technological innovation, this looks like:
Beacon technology
Mobile e-commerce apps
Educational websites and portals for easy access to product information and stock levels while in store
These innovations help retailers gather sophisticated, rich consumer data at all stages of the buyer journey.
It also empowers the consumer with more choice, easier access to information they actually care about, and a more enjoyable shopping experience!
See also: 5 New Technologies Disrupting The Retail Industry
Who's taking advantage?
Sydney-based startup Booodl has created a free consumer app and website to help consumers find physical retail stores that sell products they want, and contact the stores directly.
The app is powered by geo-location and machine learning and already includes 15,000 stores across Australia and 1 million listed products.
Not sure if your app idea is in a profitable market? Download our Idea Validation Cheatsheet below to see if your idea is actually viable!
The following two tabs change content below.
Logan Merrick is the co-founder and Director of Buzinga, as well as one of Australia's most recognised entrepreneurs, keynote speakers, investors and mentors. His writing on startups, technology and mobile marketing has been featured in The Australian, Business Insider, Startup Smart, Smart Company, and more.
Latest posts by Logan Merrick (see all)
https://www.buzinga.com.au/wp-content/uploads/2016/05/growth-industries.png
359
900
Logan Merrick
https://www.buzinga.com.au/wp-content/uploads/2017/06/Buzinga-Logo-Old-Small.png
Logan Merrick
2016-05-11 07:29:40
2016-09-09 14:42:15
5 Hottest Startup Industries To Build A Mobile Business In 2017