Being an entrepreneur is a difficult career path for anyone, but there's a lot of evidence showing that it's even harder for women.
In 2014, only 19% of Australian startups were founded by women.
We've got a long way to go to reaching gender parity in the Australian startup ecosystem, particularly in the technology sector, but there are many inspiring women leading the charge.
Here's a list of 15 totally boss, fearless Australian female entrepreneurs who have had enormous success building and financing their startups from the ground up.
If you're thinking of taking the plunge and building your own startup, but something has been holding you back, that's probably social conditioning.
If you have a great business idea, you should pursue it as relentlessly as these women did.
The more women we have building businesses, investing and mentoring in this industry, and the more men we have actively supporting them, the faster we can all bridge the gap!
Melanie Perkins – Canva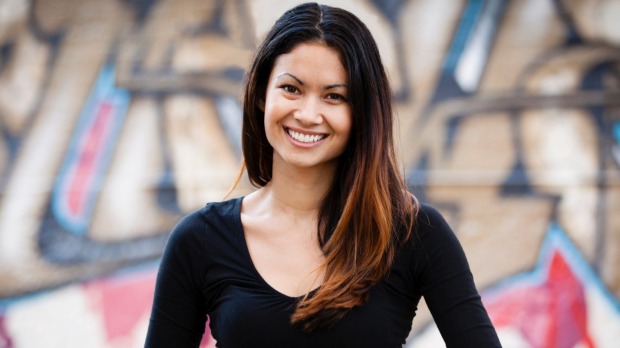 "Plant lots and lots of seeds and hopefully one will pay off"
Perkins founded Canva, the graphic design tool, in 2007 when she was working as a design teacher at University of Western Australia.
Since then Canva has become one of Australia's brightest startup success stories, securing over $27 million in funding (the latest round including investors Woody Harrelson and Owen Wilson) and valuing the company at $165 million.
2. Sarah Riegelhuth – Wealth Enhancers
"I'm a doer. I think big and dream big, but then I break it down into a plan and get it done."
Riegelhuth is a  co-founder of Wealth Enhancers, an award-winning financial advisory firm, and the highly successful League of Extraordinary Women, an organisation which supports the development of young female entrepreneurs in Australia.
She is also the author of national bestseller Get Rich Slow.
3. Justine Flynn – Thankyou Group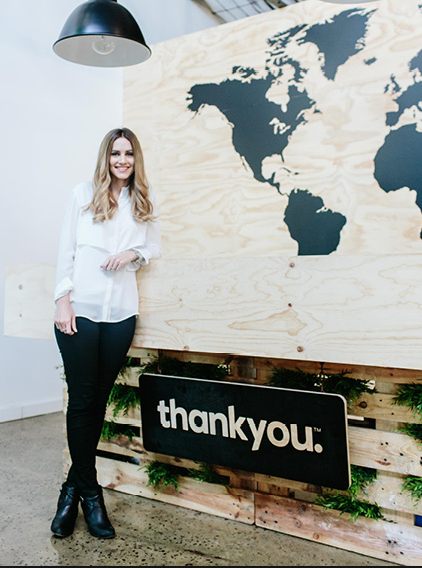 "Let go of your fears. Focus on your strengths, and let them empower you."
Flynn is a Co-founder and Director of Thankyou Group, a social enterprise that empowers the Australian consumer to help end world poverty through the everyday products they purchase (water, food and body care).
4. Jo Burston – Rare Birds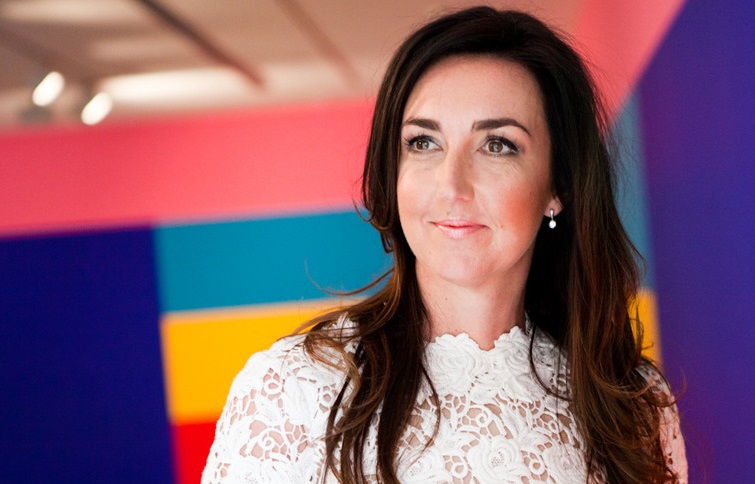 "I want to give every woman globally the opportunity to become an entrepreneur by choice."
Jo is a serial entrepreneur and founder of Rare Birds, an organisation that seeks to empower and inspire female entrepreneurs globally with events, mentoring, funding and education.
Jo has previously founded Job Capital, claimyourtax.com, big-data.net.au, cleaningmaideasy.com.au and thecandidatebank.com.au.
5. Carolyn Creswell – CEO of Carman's Fine Foods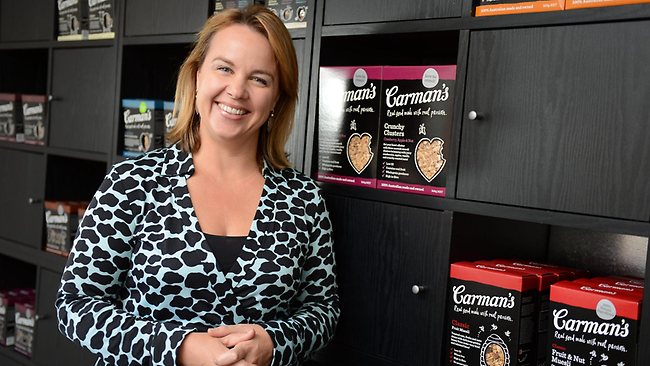 "Be honest. Sometimes you don't want to hurt people with the truth, so say what you need to say and say it quickly. You can still deliver something truthfully that's respectful."
In 1992 the 18-year-old managed to scrape together $1,000 and unbelievably found herself offering her life-savings to buy out her employer, a small muesli manufacturer.
Carman's Foods is now one of Australia's most loved brands and is expanding internationally at a rapid rate.
6. Lauren Fried – Founder of Pulse Marketing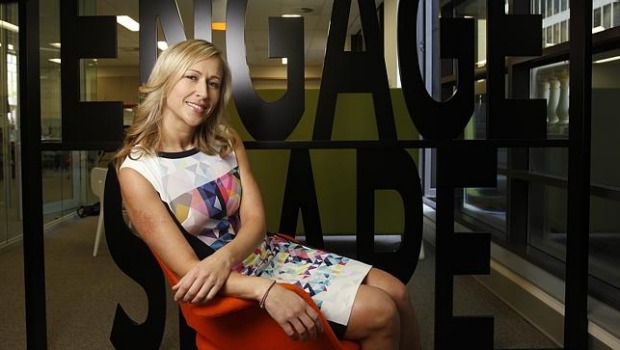 "Success for me individually is when I win business or when a client says "God you made a difference."
Fried established Pulse Marketing, a full service marketing and advertising agency that brings a brand to life by creating ideas that people engage with and feel compelled to share.
Lauren's expertise covers everything from strategy, branding, design and direct marketing to experiential, TV, media buying, social media, and campaign management services.
7. Marita Cheng – 2Mar Robotics and Robogals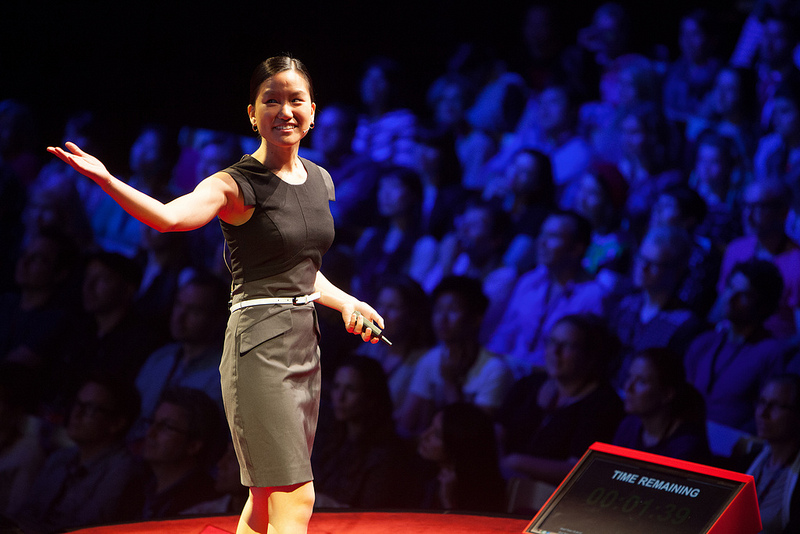 Cheng is the founder and CEO of 2Mar Robotics, a mechanical engineering company that began by creating robotic arms for people with limited upper limb mobility.
Cheng also founded Robogals, a non-profit that exists to encourage more girls to choose careers in technology, through running robotics workshops in schools, career talks and various other community activities.
8. Jodie Fox – Founder of Shoes Of Prey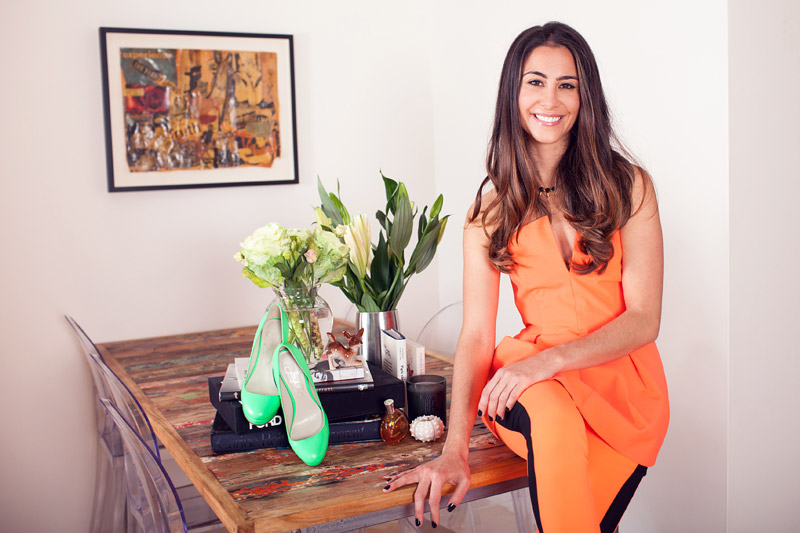 "Probably my biggest lesson stems from this one thing that I think about quite a lot and that is just do everything before you're ready."
Jodie Fox is the co-founder of multi million dollar global enterprise Shoes of Prey, a website where customers can custom design their own shoes.
9. Taryn Gilbert, Founder of Sitting Pretty Halo Hair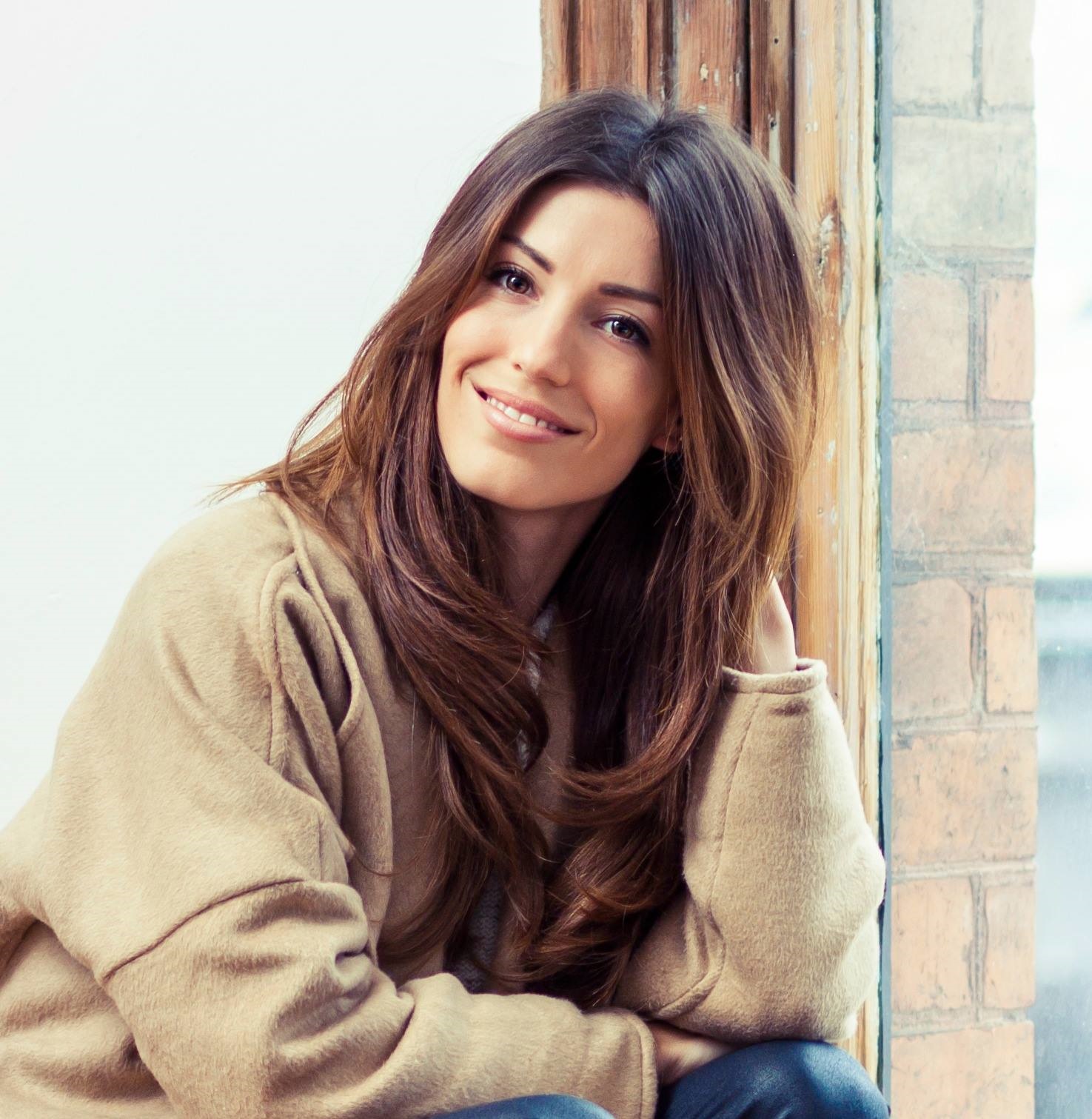 "The greatest lesson I've learned building my own business is to surround yourself with people that compliment your skill sets, find people who believe in your vision and empower them with responsibility."
Taryn is the founder of Sitting Pretty Halo Hair, an online business showing epic 20% month on month growth and revolutionising the hair extension industry away from clips, glues and weaves to a simple 'halo' of 100% natural, human hair.
10. Jane Lu, Founder and Director of ShowPo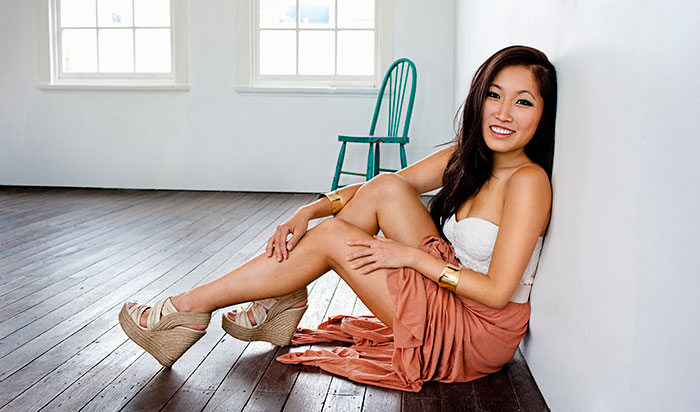 "The one piece of advice I'd give other entrepreneurs? Back yourself."
Jane Lu quit her job as an accountant and started Show Po, an online fashion empire that raked in $10 million in the last calendar year.
11. Tammy May – MyBudget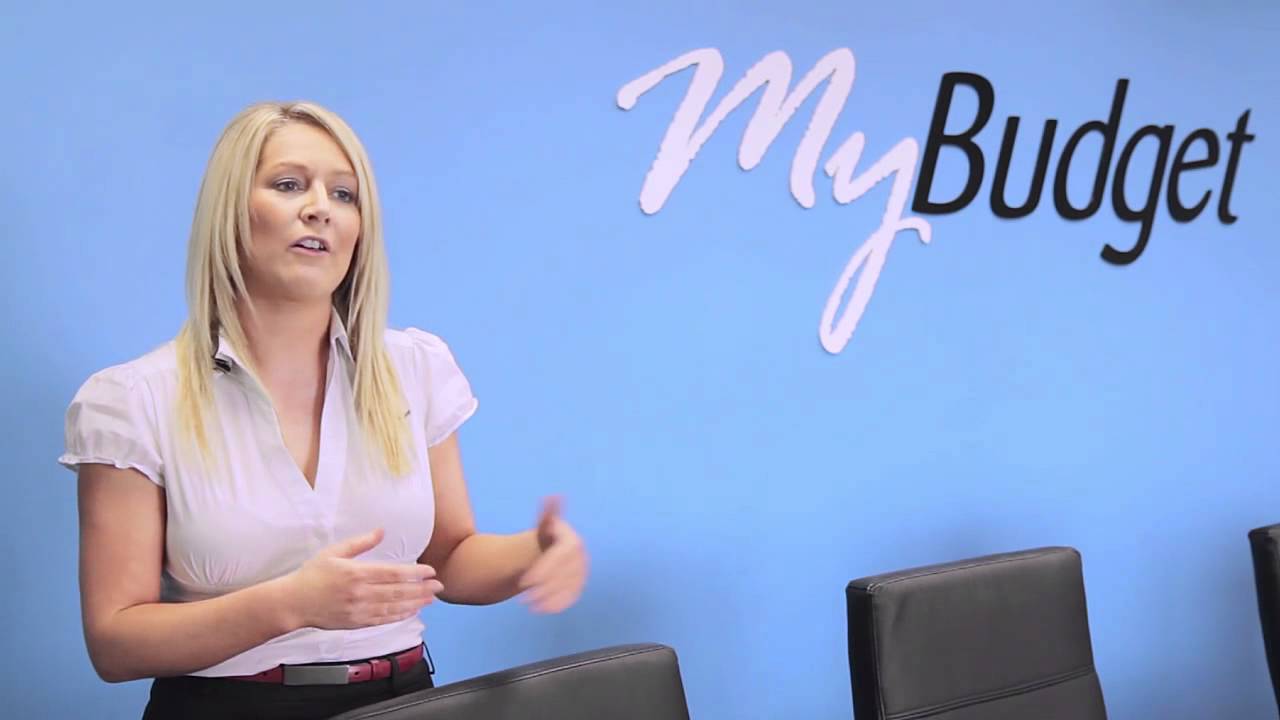 "Sometimes you're braver when you're young. I wanted to take the risk because it was making such a big difference in people's lives."
May founded MyBudget when she was 22, working in a legal firm.
She was inspired to create a personal budgeting tool from witnessing the hardship and impact of financial debt people face, with most of them having no understanding of how to reduce their debt.
12. Erika Geraerts, Jess Hatzis and Bree Johnson – Co-founders of Frank Body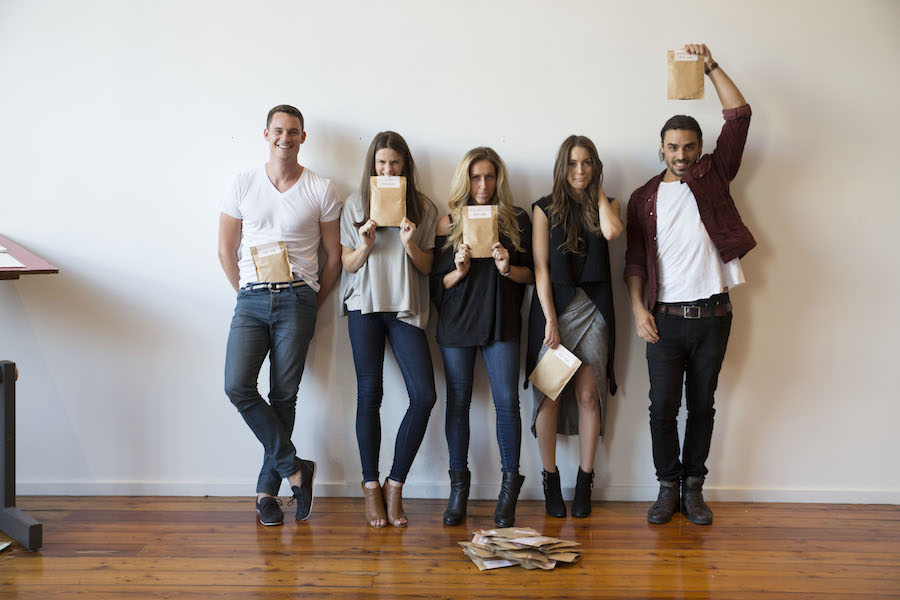 "Money is the easy way out. People throw it at problems to fix them. Use your brain and ideas instead."
Frank Body is an e-commerce business that sells its own brand of coffee based skin care products, which will turn over a little more than $20 million in revenue this year.
Revenue aside, the brand itself commands a social influence that is competitive to many hollywood celebrities, and is an example of how Australian online retail brands can dominate on a global stage.
13. Priyanka Rao, Evolvex
"The hardest part is making the decision to start up. It took us two-and-a-half years from the time we had the idea to the time we decided to forge ahead."
Rao is the co-founder of Evolvex, an online business that lets you custom design your own eco-friendly Australian made flat packed furniture online and get it delivered to your door.
Rao started the business with her father as a consumer arm of his Luxmy Furniture, an Australian manufacturer established by Rao's father in 1997.
14. Kym Clark – She's Empowered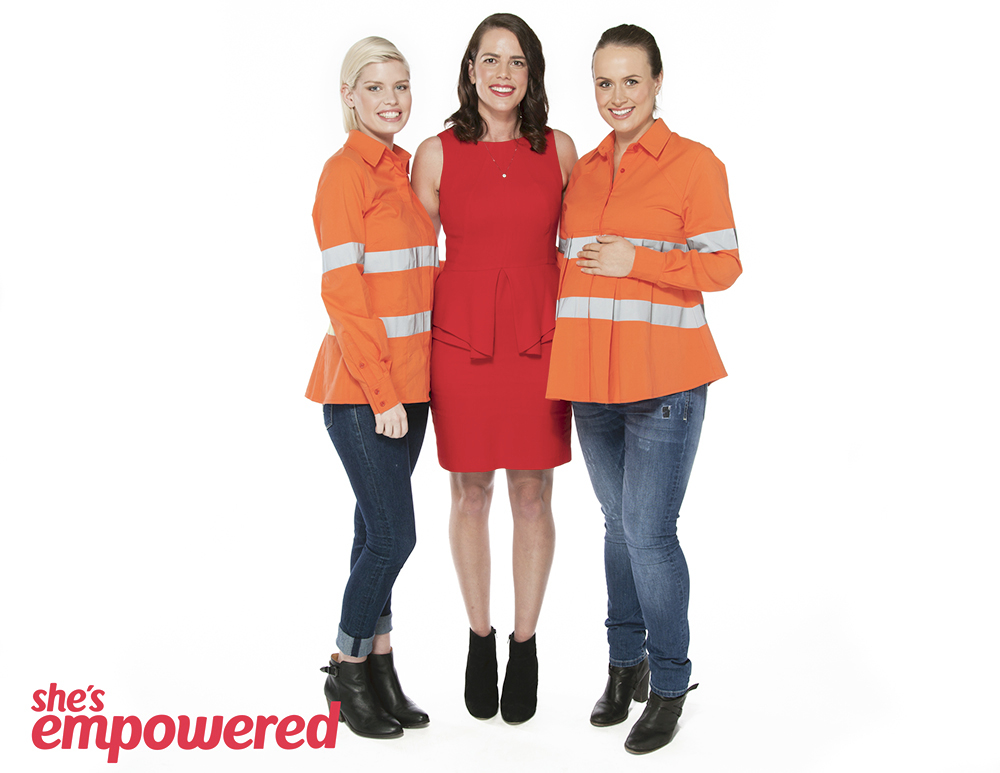 "Get comfortable with wearing lots of different hats from designer and developer to sales person and accountant! And if you're really out of your depth in one area, outsource to a professional."
Clarke was working as an accountant in the mining industry when she realised there was a growing market opportunity in maternity work wear that no one had catered for.
So she quit her $130K job and founded She's Empowered, Australia's first maternity work wear for the the mining industry.
15. Pip Jamieson – The Dots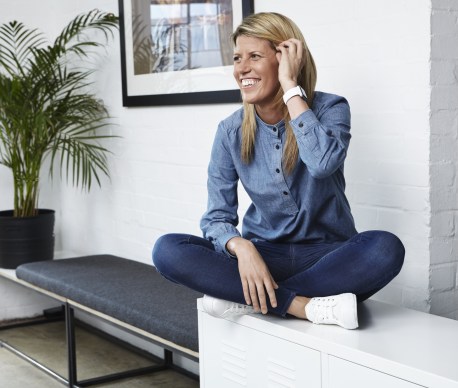 "You set up this company because you're passionate about what you do, on your lowest days remember WHY you are doing what you are doing."
Jamieson is a former MTV executive who founded and self-funded The Dots, a social network and jobs marketplace for creatives.
The Dots has since moved to a larger market in London and secured £1.5 million in funding for the next expansion phase into the United States.
Where to go next
The 2 Forgotten Secrets To Startup Success
5 Lessons Every Entrepreneur Must Learn
Eternal Optimism: How To Survive The Startup Grind
The following two tabs change content below.
Logan Merrick is the co-founder and Director of Buzinga, as well as one of Australia's most recognised entrepreneurs, keynote speakers, investors and mentors. His writing on startups, technology and mobile marketing has been featured in The Australian, Business Insider, Startup Smart, Smart Company, and more.
Latest posts by Logan Merrick (see all)
https://www.buzinga.com.au/wp-content/uploads/2015/12/Untitled-design-8.png
397
900
Logan Merrick
https://www.buzinga.com.au/wp-content/uploads/2017/06/Buzinga-Logo-Old-Small.png
Logan Merrick
2015-12-01 00:11:23
2017-05-24 21:26:06
15 Fearless Australian Female Entrepreneurs Absolutely Killing It