Ever tried to get someone to part with their money, and felt like you were just floundering?
It's a hugely valuable skill to have in your toolbelt, and one that hasn't really been examined in the startup industry, at least not at a low level.
If you've been following this podcast and blog for a while, you'll know that I practically beat startups over the head with the advice that you shouldn't try and do it all alone.
But how do you show people that you know what the hell you're doing??
How can you convince investors that you're worth betting on, and they should part with their money in order to get into bed with you?
In episode 10, I covered some key hacks for projecting self-confidence and MOVING people with the way you communicate.
While self belief is a big part of getting investors to trust you, you also need to be able to prove that you have a plan that makes sense, and that you can EXECUTE on it.
In this episode I'll cover:
What information you need to start looking for to put together a compelling plan for investors
Where most people go wrong when they try and sell their vision (you don't need to be a silver-tongued devil!)
How to straddle the line between your plan being too vague ("We're going to do social media marketing!"), OR too complicated.
Where's the proof? What solid proof you need to have to substantiate your vision, goals and targets.
A simple structure to follow when you're putting together a visual roadmap for your business
My trademark dash of controversy (love it or hate it), just to round off the episode ;)
Hope this helps in your quest for funding! Please subscribe and share this episode with 1 person you think would find it valuable. I'll be in your ears next week.
Ready to put together your plan? Don't miss the 1 page, 20 minute business plan designed for agile startups…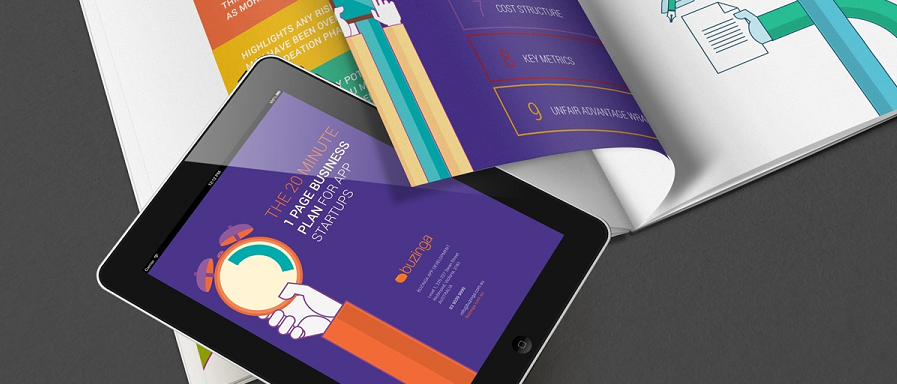 The following two tabs change content below.
Logan Merrick is the co-founder and Director of Buzinga, as well as one of Australia's most recognised entrepreneurs, keynote speakers, investors and mentors. His writing on startups, technology and mobile marketing has been featured in The Australian, Business Insider, Startup Smart, Smart Company, and more.
Latest posts by Logan Merrick (see all)
https://www.buzinga.com.au/wp-content/uploads/2016/05/Buzinga-3-1.png
359
900
Logan Merrick
https://www.buzinga.com.au/wp-content/uploads/2017/06/Buzinga-Logo-Old-Small.png
Logan Merrick
2016-05-30 03:31:30
2016-12-20 17:37:03
Ep 12: Getting People To Trust You And Part With Their Money