"Who even reads these?"
It's what many app developers think to themselves when they write app update release notes.
An app that cares about continually engaging its users will release updates regularly –  to fix bugs, optimise user experience and launch new features.
But most app developers don't care about telling users exactly 'what's new in version 5.14', because more often than not it isn't that flashy.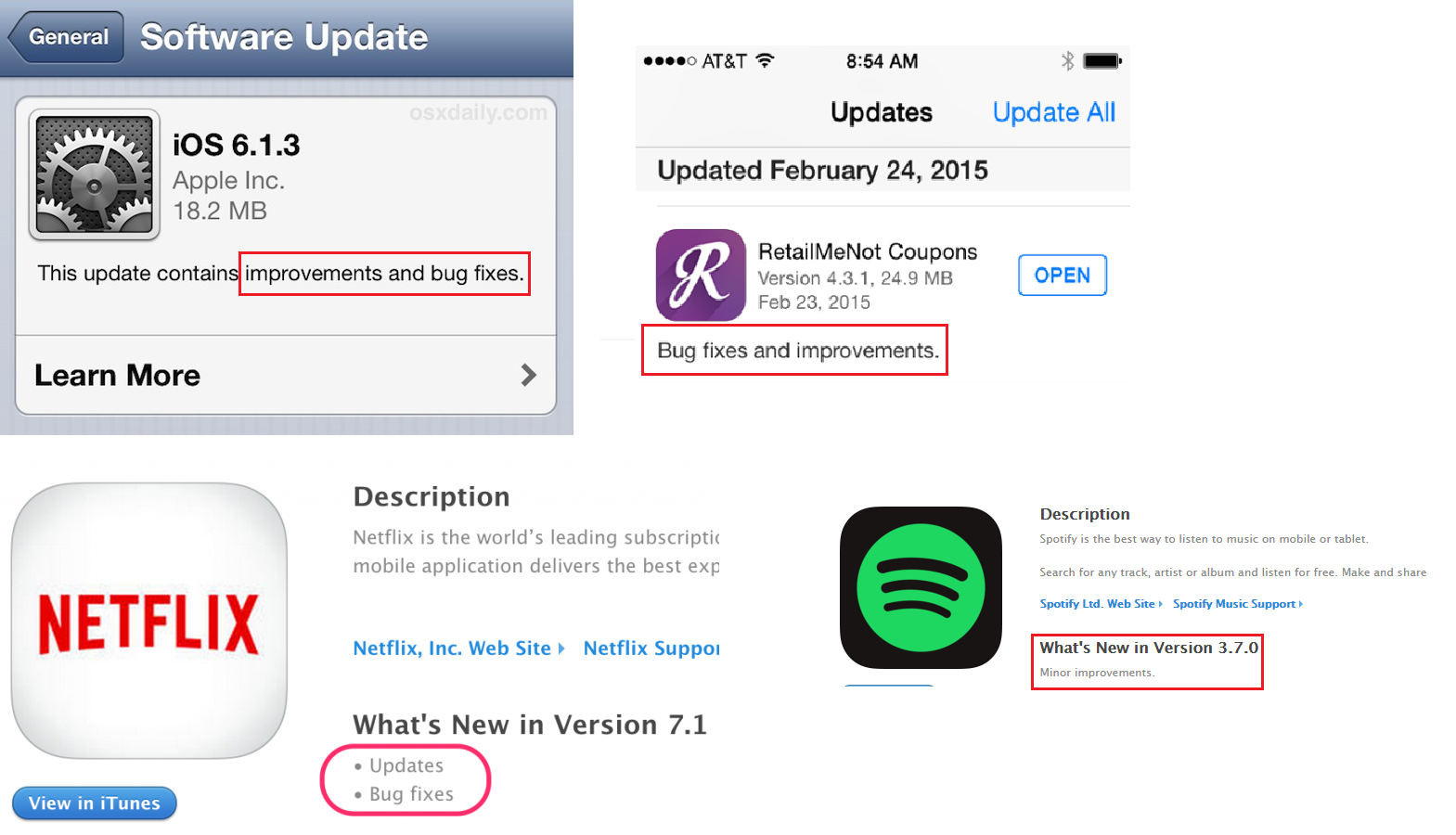 Snooooooore.
Humour is one of the most effective ways for an app to stand out in its communications, if it's part of their brand voice.
If someone is actually reading these updates they're already a highly engaged user, so humour is a nice way to entertain your loyal customers.
The next 10 apps use brilliant copywriting to jazz up even the dullest of improvements in their release notes.
Owned up to the fact that they don't know what time zones are.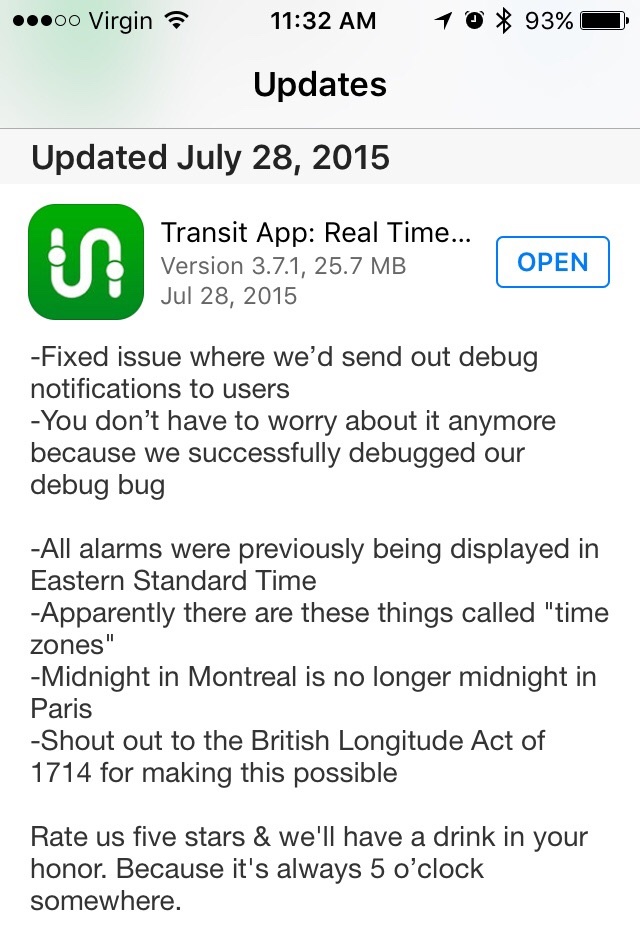 Rhyming poems and calling its users 'fools' is all in a day's work for Annotate's developers.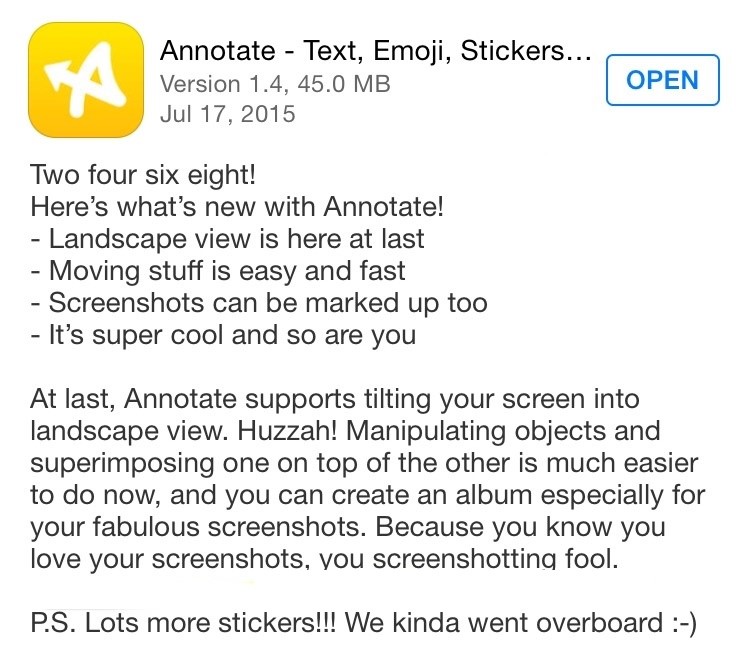 Yo is ridiculous and serves no purpose. At least it knows this.

City Mapper proves that even utility apps can be exciting.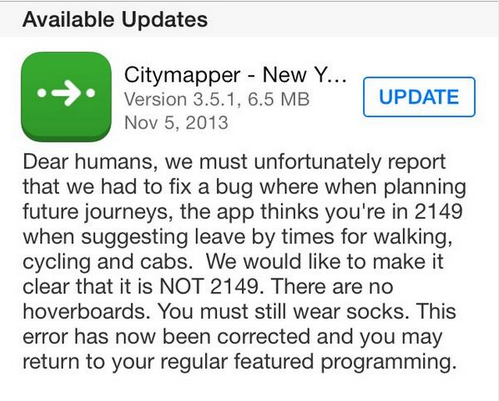 Slack is famous for ensuring every update is hilarious. Here is their current release note for Mac Slack (click to enlarge it!)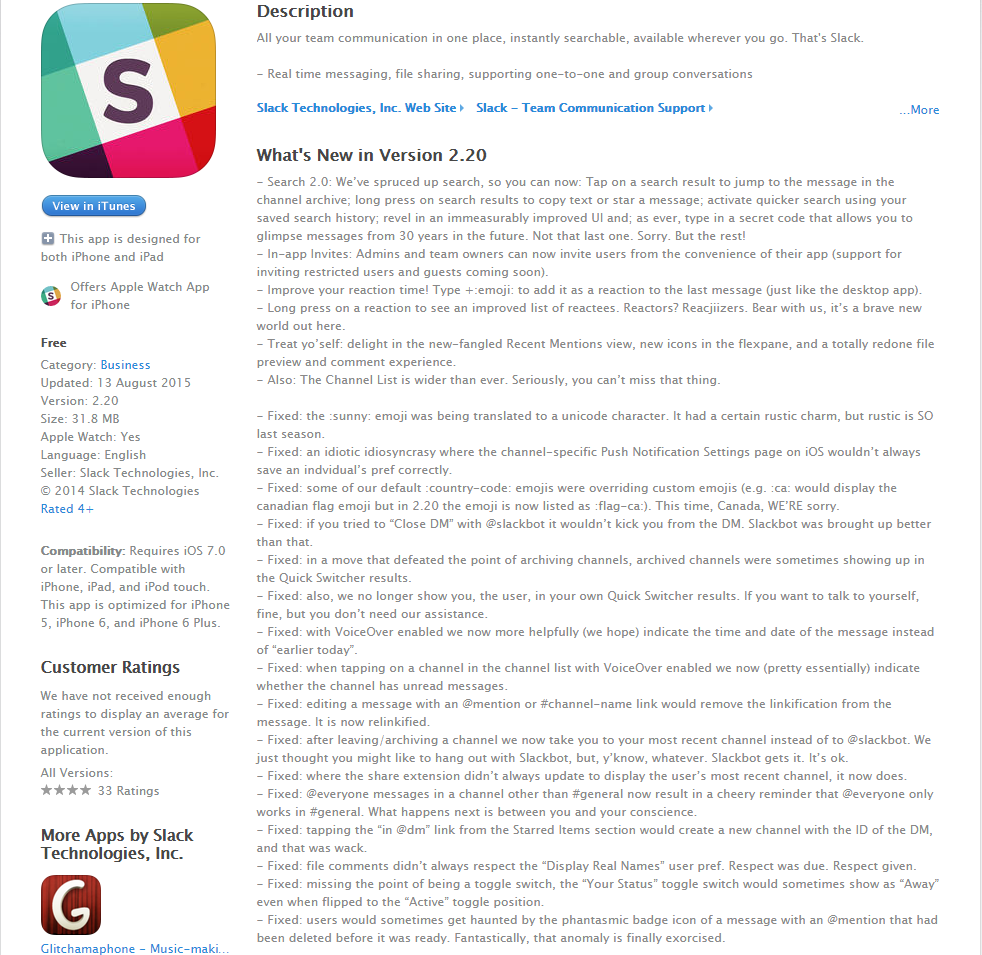 Props to Letterpress for recognising that code is 'gnarly' and most users don't understand it.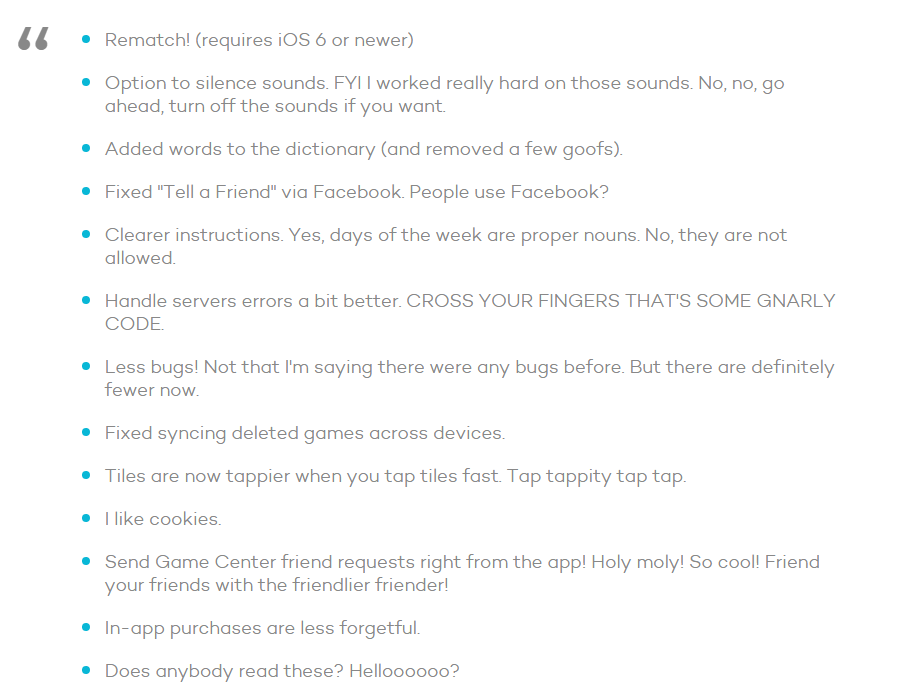 Who doesn't love to be loved?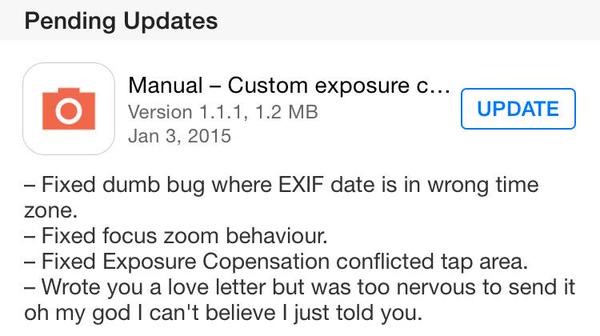 Someone on Tumblr's development team clearly moonlights as a novelist (click to enlarge).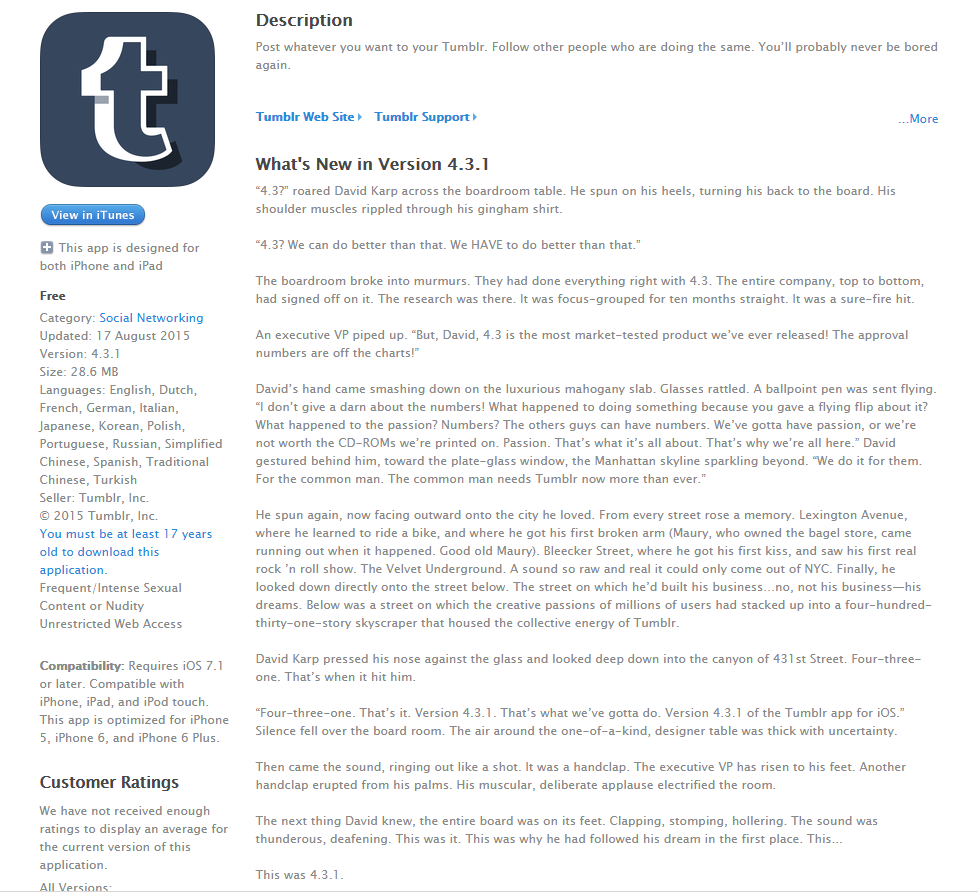 I'm not even sure what those last 3 updates are about.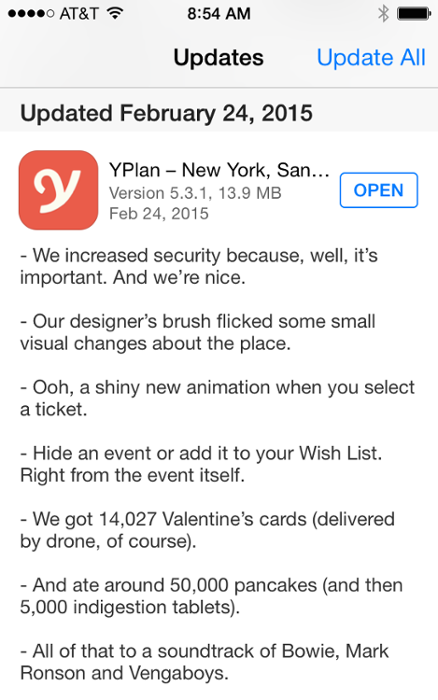 This update was legendary, sparking much debate as to whether Peter really exists.
Peter crops up in most of Medium's frankly ridiculous release notes. They have all been published here.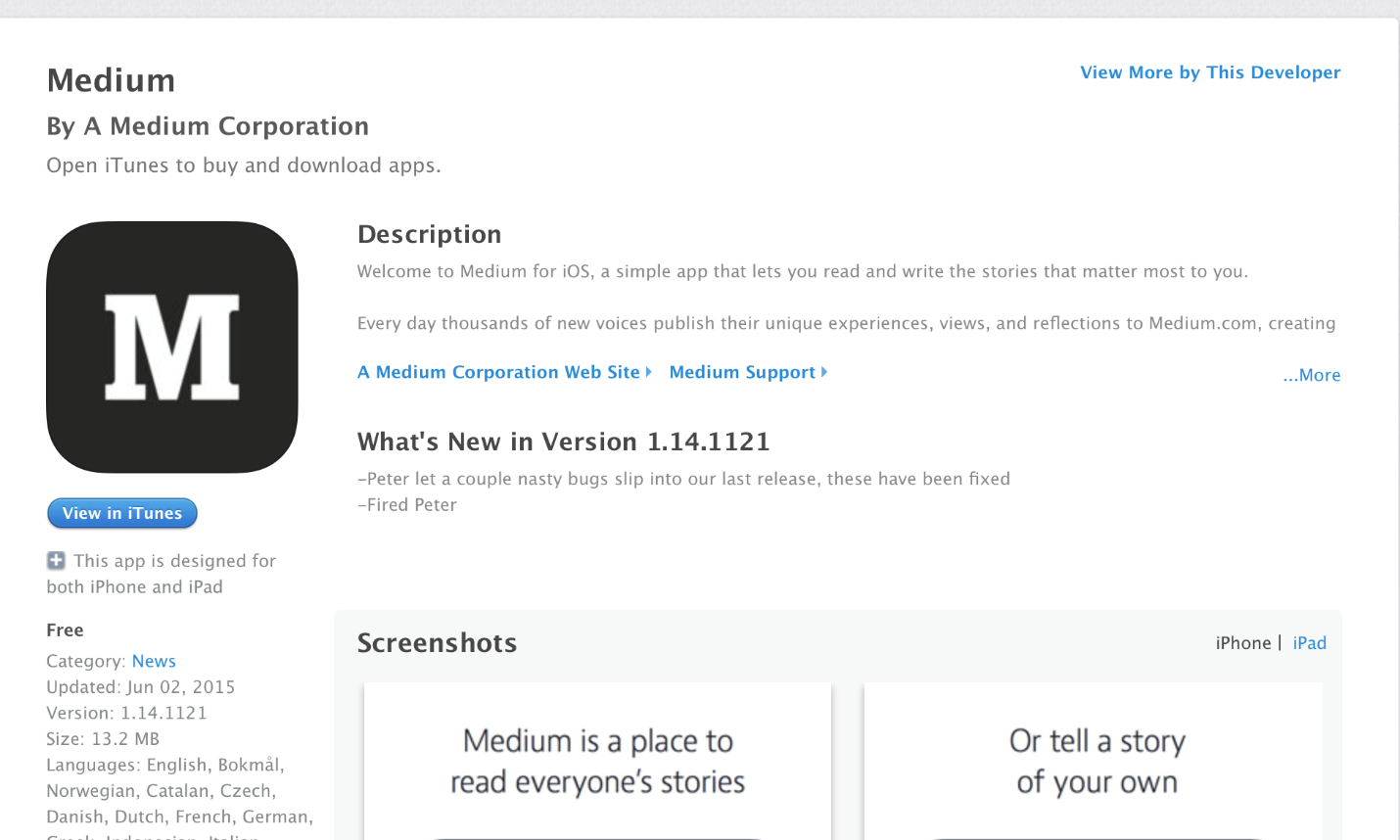 The following two tabs change content below.
Leah is the digital content producer at Buzinga. Obsessed with reading and writing about apps, she trawls the internet for all things weird and wonderful in mobile tech.
Latest posts by Leah Godden (see all)
https://www.buzinga.com.au/wp-content/uploads/2015/08/hahaha.png
357
900
Leah Godden
https://www.buzinga.com.au/wp-content/uploads/2017/06/Buzinga-Logo-Old-Small.png
Leah Godden
2015-08-21 00:39:01
2017-01-21 16:28:27
"Who Even Reads These?" Top 10 Hilarious App Release Notes