With our ever dwindling sense of focus, it can be damn near impossible to keep a smartphone user engaged with your app…
But once you understand your users, i.e:
What their favourite features are
Where they're struggling and
Where most of your downloads are coming from
…you can start to make more educated decisions about how to update your app to make it more profitable.

Whether you're trying to build customer loyalty for your business, or get your users to spend more cash on in-app purchases, using the right software can help you analyse the user behaviour and buying habits.
This allows you to tweak the app to massively improve your results.
See also: 4 Steps To Using App Data The Uber Way
It's called app conversion optimisation and in this post you'll a get a full comparison of the 9 most popular mobile app analytic tools available on the market.
What Is Conversion Optimisation?
Conversion optimisation is the process of making minor or major tweaks to something to get a higher conversion of 'Goals'.
A goal can be anything, like getting a user to click on an ad or make an in-app purchase.
For example, on the opt-in page for our free app development resources, the goal is to lead people to opt-in to our newsletter by giving them invaluable downloadable content.
This page has been tweaked to convert at a 16% conversion rate – meaning that every 6.25 people who see this page will leave their details on this page. Not bad!
Show Me The Money!
There are a tonne of app analytics programs available that all do more or less different stuff.
Whichever one you choose has to meet your specific requirements and that is based on your goals – i.e. get more users to share your app via Facebook, etc.
And because there are so many of these programs out there it can be hard to choose which one will work best for you.
That's why we have done the hard work for you by putting together a summary of the 10 most popular app analytics tools and compared them by a) features, b) price.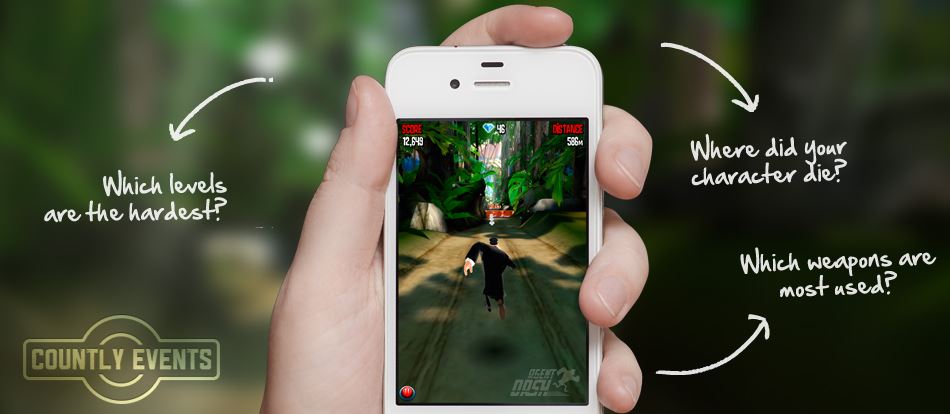 Your First Step
Before picking an analytics program it's important to understand what it is that you want to achieve (what your goal(s) are/is).
For example, in a retail app, you may want to increase the volume of transactions.
Therefore you would want to measure things like 'Where do the users drop-off?' and 'What products are most popular?'.
Knowing this kind of information will let you enhance things that are working for you and remove things that are scaring your users away.
Now that we ALL understand the importance of Mobile App Analytics, let's take a look at the different analytical packages that are available to you.
1. Google Analytics for mobile

Are you a Google Analytics user? Google's analytics platform has now extended into mobile and are providing a dashboard for full insight into app performance (speed, etc.) and user behaviour. Think Google Analytics…for mobile!
Price
Features
Google Analytics is a bit of an all-rounder. And you know what they say about a Jack-of-all-trades? He is master of nothing.
2. Localytics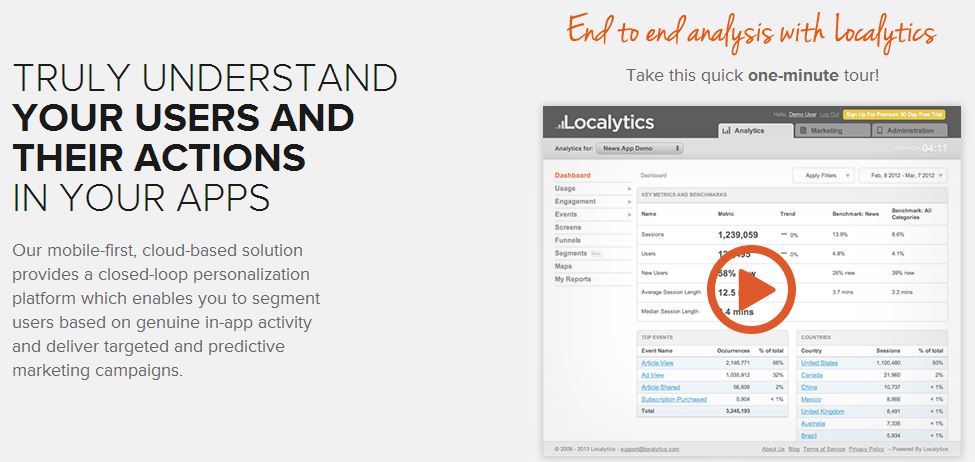 Localytics is flexible with customisation and lets you tailor the software development kit to your requirements. This is a job for your developer. Localytics is currently available for iOS & Android, and will soon be available on Symbian, Windows Mobile and Palm.
Their Customers
The New York Times, FOX, ebay, Rue Lala, Hootsuite, Microsoft, Soundcloud, MARVEL
Prices – Free 30-day trial
Free up to 10,000 Monthly Active Users
Enterprise package – Cost quoted according to features needed
Custom services – completely tailored analytics, price quoted as necessary.
Features
Localytics is slightly different to the previous two, in that it is more concentrated on goal conversion and gives you full visual representation of the app performance to convert goals. I would use this in a monetisation/social sharing optimisation campaign.
3. Countly

I really like Countly. They define their product as an open-source (free), real-time (constantly updating) mobile analytics platform. Here's what I love about it: It lets you monitor the users actions inside your mobile application so you get a better idea of how the user is experiencing your app. i.e. drop-off points, etc. And it's available on Android, iOS, Windows Phone and Blackberry.
Pricing
Free 30 day trial.
Community edition – Free
Enterprise edition – Pricing based on data volume needed
Features
Countly is a great app marketing tool in that it lets you measure the overall effectiveness of the app based on your users experiences.
This data helps you in identifying the good and bad parts of your app to help you tweak the user experience and increase the conversion of your goals.
4. Flurry Analytics

Over 170,000 businesses use Flurry Analytics in more than 540,000 applications to measure audience reach, engagement, retention, conversions, revenue and more. Best of all? It's completely free and takes just five minutes for basic integration. It's continuously updated with the new features is available for iOS, Android, Windows Phone, HTML5, BlackBerry and JavaME.
Pricing
Features
Similar to Countly, Flurry lets you see inside the user experience in real time. It also gives you insight into how your advertising campaigns are performing so that you can test, measure and tweak that as well.
5. App Clix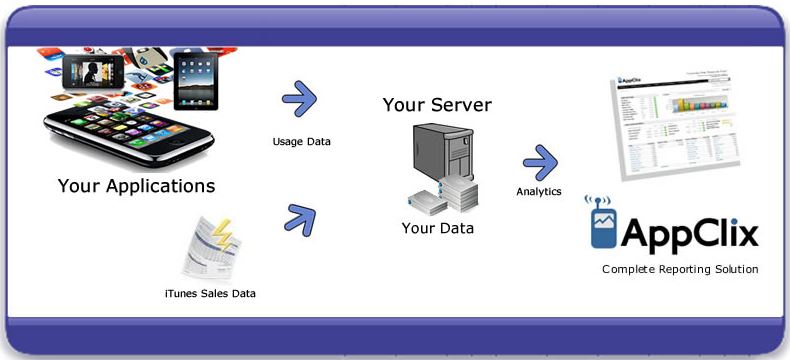 The AppClix API lets you access the data in its raw form and organise it however you want. This is definitely for technical people who love analysing data. They are a PRODUCT not a SERVICE.
Pricing
Standard Version
1 App License – $299.00
5 App License – $399.00
10 App License – $499.00
Unlimited App License – $599.00
Lease Option
AppClix can also be purchased for a small monthly fee. This makes it more affordable for smaller developers. The lease pricing is as follows:
1 App License – $49.00 / mo
5 App License – $99.00 / mo
10 App License – $149.00 / mo
Unlimited App License – $199.00 / mo
Upgrade at any time by paying difference in price.
Enterprise
Unlimited app License – $1,999
Includes 1 license to each server module: Collection Server, Processing Server, Dashboard and API Server, MySql Database.
CloudClix Turn-key
Pricing includes base server.
1 App License – $149.00 / mo
5 App License – $199.00 / mo
10 App License – $249.00 / mo
Unlimited App License – $299.00 / mo
Upgrade at any time by paying the difference in the monthly price.
Features
AppClix is an advanced mobile analytical software for serious number crunchers. It a niche product inside a niche industry, but if you're really into data then this is definitely the one for you – Data is King.
6. App Annie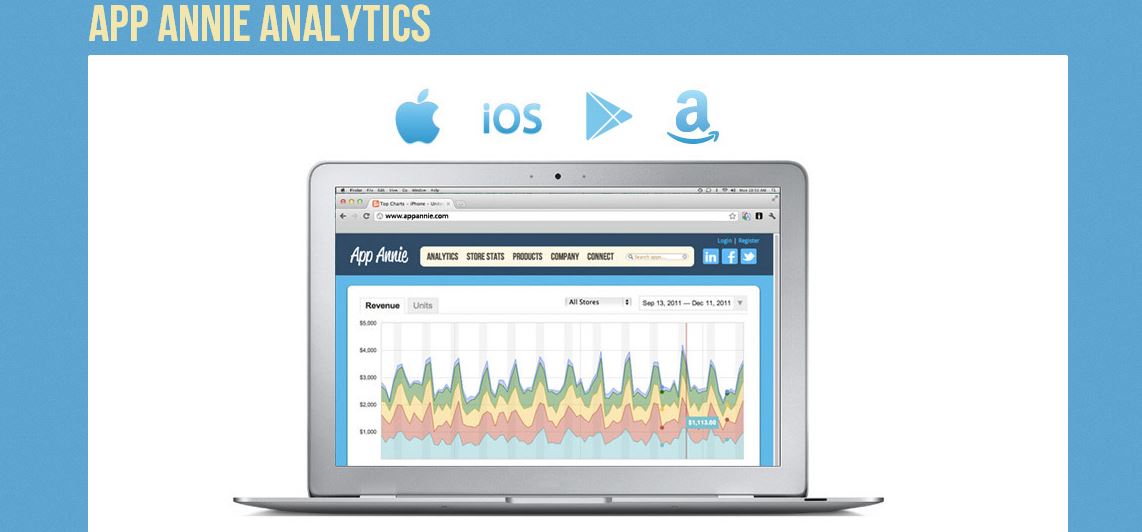 App Annie Analytics offers app publishers the a way to track your apps' downloads, revenues, ranking and reviews, storing all your valuable app store data on your behalf. Available for iOS, Mac Store, Google Play and Amazon Appstore. More than 250,000 apps use their app store analytics.
Automatically gather your app store data

Monitor, visualize and analyze important trends

Safely store your historical data
Prices
Store stats – Free
Mid-market intelligence – Price available upon request
Enterprise intelligence – price available upon request
Features
App Annie is app-marketplace-based and gives you insight into what's happening in the stores right now, to help you identify opportunities. It's a great tool for when you're ramping up your download rate.
7 Appfigures

Appfigures is available for multiple stores and tracks all your mobile apps in one place. Allows for multiple users with different access levels and a customised interface (dashboard). The reporting module is a great feature. Not only can up download and export a report but you can also upload previously saved reports from your computer to get a real handle on your data history.
Pricing – Free 14 day trial
Starter. Free Forever. Track up to 5 apps. One click sync. Track sales and downloads. iAds tracking. API acessing.
All-Access. $9 per month + $1.99 per app (first 2 are free). Track as many apps as you like, first 2 apps are free. Automatic report importing. Daily and weekly email reports. Hourly rank tracking. Worldwide app reviews. Track sales and downloads. Multi user access. iAds tracking. API access.
Enterprise. Starting at $299 per month for a team of 5. Developers who track more than 100 apps per month enjoy all the great features of the premium plan.
See more about their pricing here.
Features
App Figures is all about what's happening on the App Stores. If you have a number of different apps across a range of marketplaces and your focus is on getting downloads, then knowing the stats in all marketplaces is key.
8. Bango

Bango's big point of difference is that they allow integration of their analytics platform into most major mobile operating systems including Blackberry, iOS, Android, Palm, Windows Mobile and Symbian.
Customers
Facebook, Blackberry world, Opera Software, Telefonica 02, EA mobile,
Pricing
You have to contact them to find out the price… me no likey
Features
I can honestly say I have never tried Bango before, so if you have please leave a comment in the comments section below or send me an email and I will add your experience and recommendation here.
9. Medialets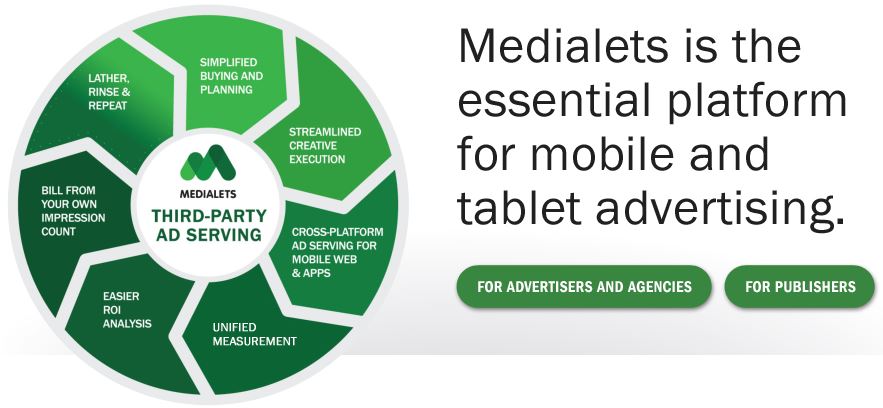 A mobile advertising analytics platform for iOS and Android apps. They supply media rich ads in addition to mobile analytics, giving you a one stop shop. Medialytics, their analytics platform, provides features like custom event reporting so you can get information on certain events. Medialets also gives you offline analytics, storing information for the next time the device has a network connection. Their are many other useful features that their service offers including App Store data access, user messaging, and seamless integration of their advertising campaign.
Customers
Lancome, Yahoo!, Yahoo Finance!, FEDEX express, VISA, Sony, FORD
Pricing
Once again, contact them for pricing…
Features
Medialets's focus is on converting ads into dollars. By analysing your audience you can begin to promote ads within your app that have a higher CTR (click-through-rate) and thereby make more money. Is mobile advertising your strategy? Then Medialets could be part of that.
Making A Choice
Which App Analytics Tool Is Right For Me?
Choosing the right analytical tool is never easy.
You will need to take a really close look at your requirements to specify the data you need measure.
This really depends on your goals, which, as mentioned above, can be whatever you want it to be. Let's say your goal is to get 1,000,000 downloads in the next 3 months.
Then user behavioural analytics or application performance data will be of little use to you.
You would be better off using something like App Annie, to measure your apps performance on the App Store.
However, if your goal is to get more users making in-app purchases, then Countly or Flurry would be a perfect fit to test, measure and tweak the experience within the app.
Identify your goals, match the analytical program to your app based on your requirements and begin the process of testing, measuring and tweaking.

The following two tabs change content below.
Joe co-founded successful mobile startup DreamWalk back in 2009 where he developed innovative mobile solutions for high profile clients such as Coca-Cola, M&C Saatchi, State Library of Victoria, BP and Melbourne University. Specialising in user engagement and the strategic development of immersive mobile experiences, Joe has joined Buzinga as our Director of User Engagement. Joe has been directly involved in the design and development of chart-topping apps and games that have been featured by Apple over a hundred times and are enjoyed by more than a million users around the world.
Latest posts by Joe Russell (see all)
https://www.buzinga.com.au/wp-content/uploads/2013/07/analytics.jpg
359
900
Joe Russell
https://www.buzinga.com.au/wp-content/uploads/2017/06/Buzinga-Logo-Old-Small.png
Joe Russell
2017-05-04 10:37:44
2018-06-26 11:50:08
9 Most Popular Mobile App Analytics Tools