With 74% of Australian consumers relying on their phones at least as much as their desktops (Google and Galaxy, 2015), ignoring the power of mobile is really signing your own death sentence. So how can harness the power of mobile apps without building 'just another app'? What will market leading mobile apps look like in the post-app era?
This article was first featured in Marketing Magazine.
"Having an 'app for that' won't cut the mustard as we enter a post-app era, says Kate Duckworth, but if your app can create a User Experience better than anyone else it will be a market leading product."
New Gartner research from the US, UK and China claims we have reached 'peak-app', with users spending more time on their smartphones to access and use fewer apps. Like most other trends, we can expect this to hit our shores in the near future, adding to the already existing environment of time-poor consumers growing less forgiving of app loading times, bugs, and usability.
But let's hold off writing the obituary, just for now.
Yes, we are entering 'the beginning of the post-app era'. And yes, certain mobile apps like social media and 'youtility' might as well be dead on arrival. But you'd be stupid to ignore the data staring you in the face.
74% of Australians rely as much on their phones as they do on their desktops when searching for information, ideas and advice.
Not having a mobile presence is signing your own death sentence and will be detrimental to business growth and brand loyalty.
Read next: UX: 5 Do or Die Tactics for Successful Mobile App Onboarding
So what do mobile apps look like in the post-app era?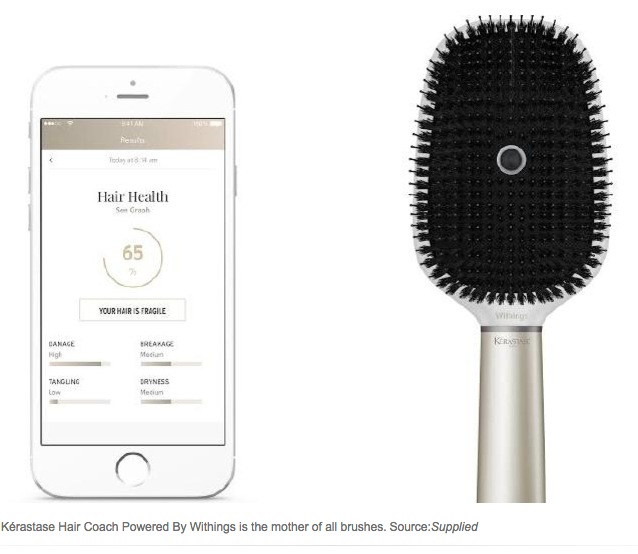 Consumer expectations are changing exponentially, with customers expecting personalised experiences and instant, intuitive mobile solutions in those integral 'micro-moments'. It's now more pertinent than ever for businesses to adopt mobility as a core strategy, and reevaluate how they can ensure their app stays on the customer's phone.
As more organisations make the move to the cloud, access to consumer analytics is changing the way marketers are finding opportunities to interact with their customers. The biggest trend we are seeing in the Australian market is brands are integrating IoT and AR into their service offerings.
Take L'Oreal's Smart Hairbrush as the latest example. This hairbrush is giving beauty obsessed consumers insights into the health of their hair using sound sensors to detect brittle hair and conductivity sensors to measure how wet their hair is with the information delivered via a mobile app.
It's not another social network, or another same-same but different way to take notes, but an app that complements a brand new, innovative and exciting service offering that differentiates L'Oreal from their competitors.
The rest of the article covers;
The User Engagement Debacle
How to get your priorities straight
Why we need to be streamlining products with mobile integration and
Technologies brands should be experimenting with
You can read the full the article here.
The following two tabs change content below.
Katelyn has nearly a decade of experience in sales and customer service management. Working with some of Australia's leading brands, she understands from the front-line the fundamentals of creating a successful marketing strategy to attract and retain loyal customers; a key goal for the launch of any new app.
Latest posts by Katelyn Duckworth (see all)
https://www.buzinga.com.au/wp-content/uploads/2017/03/Untitled-design-16.png
359
900
Katelyn Duckworth
https://www.buzinga.com.au/wp-content/uploads/2017/06/Buzinga-Logo-Old-Small.png
Katelyn Duckworth
2017-03-27 15:19:57
2017-03-27 15:23:17
What will market-leading mobile apps look like in the post-app era? Marketing Magazine Feature