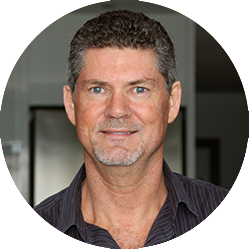 By Graham McCorkill, Co-founder and Director of Buzinga App Development.
Thank you for the opportunity to share some of our experience in developing mobile strategies and mobile products at the Bricks & Clicks Forum. We hope the information here will be of assistance.
In researching case studies of mobile successes in the franchise industry, we found that franchising is hugely under represented.
This means you have a significant opportunity in front of you!
In this post I've summarised the details covered in our workshop as well as the questions asked after the presentation.
First… Why consider mobile?
Mobile is still the world's fastest growing tech phenomena.
It's an essential element of an omni-channel strategy, meaning customers can move seamlessly from any digital channel, to a physical store, and back again.
Increasingly we are seeing that mobile can supercharge business growth. By 2020 it is estimated that millennials will make up 75% of the workforce (so customers and franchisees). They will be the primary buying force and they demand to be able to find whatever they want, whenever they want, in a simple, convenient and complete way…
In fact, all ages are now embracing mobile than ever before to search and buy because of its accessibility, the speed and coverage of the networks and the power of their devices.
Most Common Benefits Of Taking Your Business Mobile
Based on our experience with clients to date, here are some of the most common benefits that can be derived from a carefully executed mobile strategy.
It's worthwhile considering your priorities before designing a strategy for your business.
Increased Revenue / Profit
This is typically a key consideration for businesses. A healthier bottom line is often the by-product of focusing on one or more of the following benefits.
Creating New Efficiencies
Getting rid of manual processes and removing bottlenecks or barriers is one of the key abilities of technology when it is done right.
Areas where efficiencies can be gained include:
Ordering
Payments
Communication (customers, suppliers & staff/franchisees)
Transparency
Customer data collection and so on.
Better engage with external users (customers)
This is usually the priority when developing a mobile strategy because better engaged users will translate to better brand awareness, better data and if monetised properly, better revenue.
Better engage with internal users (staff / franchisees)
When an organisation or network is large, mobile can go a long way to keeping everyone closer in their understanding and thinking.
It also provides a great opportunity to solicit feedback and understand the views of your employees on any topic.
Data collection
By including analytics and feedback mechanisms into a mobile app, it enables you to track user engagement, drop off points and collect any amount of data.
One of our clients used the crowd sourcing ability of mobile to build the largest packaged food & drink ingredients and nutrition database in the world.
Better use of Data (existing and new)
Most organisations have a larger amount of data about their products or services.
By packaging this data graphically and making it available to customers can increase the value of your app and in turn, increase engagement.
Of course, carefully analysing the data collected around your users/customers/staff can bring valuable insights and enable better decision making.
Perception / Competitive advantage
When you have mobile as part of an omni-channel strategy, it demonstrates your business is committed to its customers by offering them the latest technology-based ways of interacting.
It can also give your company a significant competitive advantage, especially if your competitors don't have a mobile strategy.
And if your competitors do have a mobile strategy, it makes it all the more urgent for you to address how you will compete in the mobile space.
What Works & What Doesn't Work
Whether you are engaging with a technical partner like Buzinga or have an internal technical team that will develop your mobile product, we have put together some do's and don'ts to act as a framework for doing it right.
Identify the key information first
What is the problem your product will solve for users?
Remember, while your objective may be to increase revenue or build a data base, your customers don't care about these objectives.
You need to find a way to solve a problem for your app users so they will engage with your app, and you in turn can achieve your objectives.
Who are your target users?
Identify app key user groups you plan to target your app for. Then quantify and prioritise these groups, because the app needs to be built to specifically engage these highest priority groups.
Download our user persona template to get started.
How are your target users currently solving the problem?
To create engagement, you need to find a better, more enjoyable, easier, or more rewarding way for your target users to solve the problem.
What are competitor products doing?
If your competitors have an app, identify what they are doing well and not so well.
Also examine how other industries are solving a similar problem. This research can save time and money on a trial & error process.
What are the primary objectives for the first release?
If the primary objective is to validate an idea, then you only need to build the features will provide this validation in the first release – Minimum Viable Product (MVP).
This will reduce time to market and also keep your costs low.
See also: The 3 Step Loop For Delivering Apps On Time & On Budget
How will you determine / measure success?
It is important to determine what success will look like, especially for the first release.
If validation is your objective, then will this be downloads, time spent in the app, specific user feedback, etc.
See also: How To Measure The Success Of Mobile Apps
What is your budget / minimum ROI for first release and updates?
Cost will be determined by complexity.
By first developing a MVP, you will minimise the cost for validation.
However, to continue to develop the product will require a more significant investment in order to realise a significant return.
Your development partner will be able to advise you more accurately for your specific requirements.
See also: Framework For Measuring The Cost & ROI of Enterprise Applications
Adopt a Lean Approach
Only include the core features (MVP)
Besides the obvious benefits of cost and time, only developing the core features validates the primary reason for the app.
This will also enable you to focus on getting each feature right.
Keep the purpose of the app clear for users
This allows your target users to more easily understand the purpose of the app and quickly determine the benefit for them.
Once agreed on a set of requirements, focus on these
It is very easy to get excited and continually come up with additional requirements and features to include during development.
It's best to note these in a 'Potential Future Features' list, but focus on the original first release development plan. It will save time and money.
DON'T use the 'Swiss Army Knife' approach
The opposite to a lean approach is the 'Swiss Army Knife' approach where you try and fit as many features into the app as you can.
This will only confuse your users and cost unnecessary time and money.
Think like your target user
User Centric Design is the key
Many of our clients start out with a user flow, look and feel using they've come up with based on 'what they like'.
Where they usually end up is with a flow, look and feel that will attract and engage their target users.
More often than not, you are not the target user of your app!
Why would your target users engage with your app?
What is the benefit for your target user? Is it useful, fun, essential, time-saving, etc?
How will you keep them engaged?
Will you have regular contact or prompts built into the logic? Will you use gamification or social interaction? Will you deploy regular marketing campaigns with fresh content?
How will you measure their engagement?
Who will monitor and analyse the data from your analytics package and how will this influence your actions?
How will you solicit their feedback?
We include a feedback package into our apps where our clients can conduct short campaigns to solicit feedback.
There are 11 different questions/response types including multiple choice, Yes/No, Split, priority, free text etc.
We are experiencing great response rates. Work out who will have responsibility for managing client feedback.
DON'T assume you know your users – Test everything
The better you get to know your target users and the more effort you make to give them exactly what they want, the more engaged they will be and so the more users you will have.
It won't be prefect… and that's OK
You can't think of everything
Consider where all of the most popular apps started compared to where they are now. It is important to get Version 1 out as soon as you can.
Launch hard and launch fast!
Focus on the core user features first
Once your Version 1 is live, you can begin to analyse user behaviour… Sometimes user feedback will give you the best ideas for future features.
Sometimes a STEALTH release is best for Verson 1
If your strategy is to first release a basic MVP, then a limited release to a closed group can sometimes be the best course of action.
See also: A Short Guide To Soft Launching Your App Like A Pro
Release V1 to a smaller test group – (bugs & all)
No matter how much testing is done before release, some bugs don't become obvious before the app is live. Best to test first release on a smaller group.
Save the big marketing spend for V2 or V3 release
After your limited release, work out what updates can be implemented based on your user feedback, then re-release with your planned marketing strategy.
DON'T expect you'll get it right first time
Understand that developing an engaging app is an iterative process and can take time.
The last 2 points may seem a little self-serving, however, if you have an external development partner (or even a separate internal development team), we have found these to be critical to a software development project's success.
Good Communication is Key
Appoint 1 internal person as Project Manager
It is extremely difficult to work with a client when we are talking to several representatives, especially if they each have their own point of view about the project.
Your internal person responsible for the project should completely understand all the business objectives for the project and be up to date with the development progress.
Their role will be to consolidate all the varying internal requirements and feedback into a single direction/instruction.
Identify & inform all your key stakeholders
All client-side individuals or departments with an invested interest in the project outcomes need to be identified and understand what will be required of them.
This concerns issues like timeliness and accuracy of feedback.
Ensure all key stakeholders understand the test plan
Stakeholders need to be instructed on how to test the beta versions of the app and how to tabulate their feedback.
The best method is to create an internal strategy for a fast and accurate feedback response so that the project is not delayed.
DON'T leave understanding your system to the end
This can cause serious issues if changes need to be made at the last minute. It will extend release dates and add cost to the project.
Trust your Development Partner/Team
You are the subject matter expert
When you engage a development partner, we rely on your experience in your industry and with your customers (or staff/franchisees), to be able to define the problem the app will be solving and have the background knowledge when we suggest solutions.
Your development partner is the technical expert
We understand how to develop a mobile solution that will engage your target users. This is especially important to understand when it comes to UX, UI and Technical solutions.
DON'T micro-manage the design & development process
It will usually lead to extended timelines, additional cost and a less-than-optimal product. Transparent collaboration will always net the best results.
Potential Solution for the franchise industry
Logan and I really appreciated the transparency that was displayed during the Bricks & Clicks Forum and it was quite insightful to hear the common issues faced by many franchise networks.
We are in the business of creating innovative solutions to sometimes complex problems using the latest technology.
While we recognised that several of these common issues are also common to businesses outside of the Franchise Industry, there were a number that are unique to your industry.
One issue which was discussed in various forms several times during the day, was the issue of franchisor/franchisee revenue split when an online platform run by the franchisor is involved.
We believe we may have a solution for this (at least in part) that would suit those networks involved in the retail of physical products.
One of our clients, Bumbl, is currently developing a platform for the retail sector which has a unique way of allocating sales revenue based on tracking exactly which stores a customer has recently visited, even if they finalise a purchase online.
I have included a link below to Bumbl's latest promotional video. If anyone would like further information, contact me directly at graham@buzinga.com.au and I will pass your enquiry on to Lee at Bumbl.
Q&A 
On average, from the day you decide to go ahead with a mobile app project until the first release is live, what is the timeline?
Obviously complexity plays a big part, but assuming a mobile app natively built for iOS and Android with 1 type of user and a supporting backend with admin access, then the average would be between 4-6 months.
This would include around 4-5 weeks of specification and 4-5 months of development and testing.
What might an app project like this cost?
Once again, complexity is the determining factor.
We would estimate between $50K and $120K for the first release.
If the primary objective was validation however, we may be able to reduce this initial investment by not initially developing native apps and using a 'Cross Platform' approach.
This would depend on the core functionality because this approach requires some compromises with the way features can be deployed and with the look and feel of the User Interface (UI).
See also: How Much Does Business App Development Cost? We Break It Down
Mobile seems not to be understood by a lot of companies. You have described how companies or individuals can come to you with an idea. In the situation where we don't know where to start, do you play a part in helping brands identify how we can understand where and how a mobile app could benefit our business?
This is often the first point of engagement… Especially with enterprise and brand clients.
We will go into an organisation and help them identify where the key opportunities are and which of these will initially provide the biggest wins, and generally as a result of this, the next stage will be to continue on and develop the product.
Has there been much of an impact on the app market as the take-up of responsive websites has increased?
We have found that even though most websites have become more responsive, it hasn't made a difference to our business… Mobile is still exploding.
Websites have a purpose, but mobile apps are much more flexible in what can be achieved and how you are able to interact and engage with your key users/customers/franchisees.
A mobile app is a tool that sits within arms-reach of each of us, 24 hours a day.
A responsive website does not have the ability to utilise a mobile device's capability and therefore will generally not delight users like a native app does.
Once and app has been released, how do you keep users interested / how do you get them to keep the app on the front screen of their phone?
Users will generally keep apps that are useful on their front screen or where they can easily access them.
An example of this is the FoodSwitch app which we developed for The George Institute for Global Health (TGI). This app shot to #1 on the app store and has had over 1 million unique downloads in Australia alone.
While we were a little hamstrung with the design for the UI because of a series of design requirements from BUPA (a sponsor of the app), we still have over 700,000 users who regularly open the app during their supermarket shopping.
Because the app is useful, they keep it handy and use it each time they shop… And in this case and many others, the usefulness outweighs the design shortcomings.
Read the full FoodSwitch Case Study here.
There are a lot of apps available now and it is difficult to let enough people know that your app is now available when it is released. What is the best way to get it out there?
Keep in mind, a mobile app, whether it is a tool, utility, game, resource etc, is a product and needs to be marketed just like any other product in your portfolio.
The marketing channel(s) will depend on your target user.
While we focus on mobile and platform strategy, design & development, we have also developed quite a list of other service providers that can provide expertise in many areas from competitor analysis, product validation and marketing right through to R&D tax incentive advice and grant applications.
What we have also found is that our enterprise and brand clients have a huge advantage, because they have an existing user/customer/staff/franchisee base to which they are already communicating.
These database members usually become early adopters of the app.
How do you decide whether to charge for an app or not?
We would vary rarely advise to charge for an app because generally your download rate would plummet.
The aim of a mobile strategy for a brand is usually to put your current business on steroids.
It is about capturing and engaging with people until they make a buying decision and then keeping them engaged so they make more buying decisions.
A final note…
Thanks again for the opportunity and I leave you with a brief overview of Buzinga and description of our services.
Buzinga App Development
We specialise in software development for Mobile Applications, Web Applications and Cloud Based Platforms.
Our services can be summarised as:
Consulting
We help identify opportunities for a mobile strategy
We create tailored solutions which will deliver a set of business objectives
We help Internal Development Teams become more productive
Design & Development
Idea Validation
Product & Market Research / Competitor Analysis
User Centric Product Design & Specification
Product Development & Release
System Updates & Maintenance
Product Updates – Release / Measure / Update Loop
Analytics
Feedback Mechanisms
Current client groups primarily include:
Sophisticated Startups
Tier 2 & 3 Brands and Enterprises
Learn more about how we help businesses achieve mobile ROI here.