Whitelabel App Development
in Australia
Be business savvy and utilise white label app development.
Whitelabelling a mobile application is a great way to repurpose the same code (built in a previous app development projects) and re-skin them several time to maximise your return on investment.
These types of software development projects are highly cost effective and can be structured for you to resell a number of whitelabel solutions, with similar/same functionality over and again.
This is extremely effective when testing different marketing angles. An application with a particular use could easily be used for a number of different markets, however the marketing message differs for each market. When whitelabelling an application you wrap the application in brand new graphics, new icon and even new content/text to create a tailored experience for your users.
Our 3 principles of success.
I. Long term engagement
II. Collaborative execution
III. User centricity. The user always comes first.
A reskinning initiative developed by Buzinga App Development and Crowd Mobile.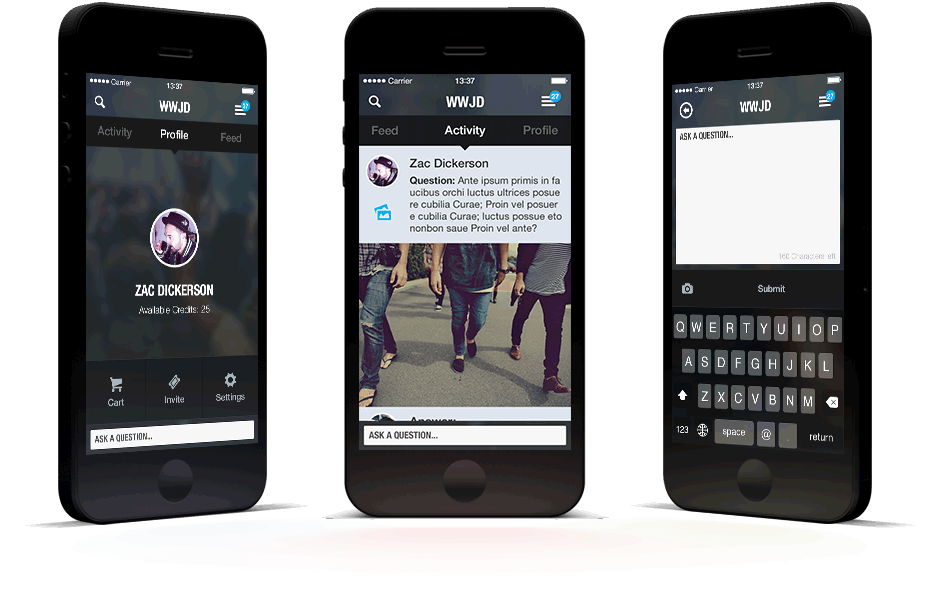 White-label app development specialists
We are a fully qualified application development team with the ability to consult with you and develop a strategically apt concept with strong marketing focus.
We can work as your development partner for long term fast turn-over solutions. We are used to working with new concepts and can build processes to run parallel to our other application development projects.
How we build whitelabel applications
The process is always the same to ensure optimum speed and market readiness for each release.
We structure the development process for all whitelabel application development projects as follows:
Project specification – We first want to get a clear understanding of what the ideal product is for final release.
Framework development – We build a framework we can quickly and easily reskin to push out new applications fast.
Marketplace approval – We ensure the application is approved on the App Marketplace (Apple's App Store, Android's Google Play, Window's App Marketplace, Blackberry's App World).
Training & Handover – We provide ongoing learning resources to show you the ins and outs of mobile app marketing, etc.
Learn more about whitelabel
app development.
Need to speak to someone about whitelabel app development to help you with any questions?
Feel free to contact us and one of our App Development Experts will be in touch shortly.
App Development Melbourne
Buzinga
/buh-zing-gah/
To Explode With Creativity