Meet your app development team.
Jess McCorkill
Head of Culture & Client Experience
Jess has over a decade's experience in sales, marketing, business development and behavioural science, having worked for two of Australia's largest media companies; Southern Cross Austereo and Bauer Media.
As Head of Culture and Client Experience, Jess directs the strategy behind Buzinga's thriving company culture to drive the company mission of being best workplace in Australia, providing a great experience for both our staff and clients.
Buzinga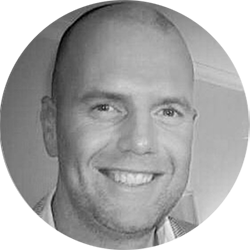 Richard Harding
Director of Strategy
Prior to Buzinga, Richard headed up client services at RCS Worldwide, the engine powering iHeartMedia, deploying hardware and software solutions for APAC's largest radio networks.
With a Master of Information Systems, specialising in Human Computer Interaction, and a Bachelor with Honours of Electronic Engineering, Richard has all the technical skills needed to consult on innovative, engaging software solutions.
Buzinga
Karl Graf
Director of Client Success
Karl has experience across a range of industries including consulting for Deloitte's Enterprise Information Management wing, managing large-scale projects at Envato and leading the Product Specialist Team at Apple. As Director of Client Success, Karl is responsible for communicating the desired outcome and vision of your project into the product development process, expertly guiding the product through each stage of its lifecycle, from ideation to commercialisation.
Buzinga
Kate Duckworth
Marketing Manager
Kate has nearly a decade of experience in sales and customer service management, understanding from the front-line the fundamentals of creating a successful marketing strategy to attract and retain loyal customers; a key goal for the launch of any new app. Kate looks after the day-to-day execution of our marketing department as well as working with clients to design expert launch strategies.
Buzinga