iPhone or Android apps can both make a fortune on the app stores, but how? And why do so many mobile apps fail?
How do you know what works?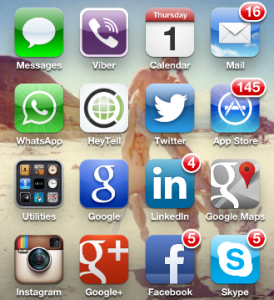 The whole point  is to create something that people really want to use. So what do people want?
Your primary marketing strategy for your mobile application should always be 'word-of-mouth' no matter what your app is, does or who it's for. You need to develop something fantastic that people want to share it with others.
What NOT to do!
Don't fall into the same pit-hole that every other developer falls into, by racking your brain for app ideas that will make you a millionaire overnight. The people who think that way generally don't appreciate mobile applications to their true extent and therefore can't come up with a concept that can be successful because their head is in the wrong space.
Begin by using apps on the regular basis. Start to work your life around them. Play the popular games and see what works and what doesn't.  Read reviews on apps that you've used to see what people like/dislike about that particular app. Get to know the industry before you decide to throw your money at it.
The fact of the matter is, the app store can be your best friend, or your blood-drinking, soul-crushing, worst nightmare if you don't know what it wants.
Ok, you know apps…
Once you are well familiar with mobile apps you'll begin to understand how they are best used and what makes a good app from a bad app. You'll begin to realise how they can work into our lives and start looking at apps and immediately understand how you could make them or aspects of them better.
Personally, if someone throws me an idea, I find myself working it out in my own head to create the absolute best version of that app based on what is popular right now. 
There is no magic pill. To be an award winning mobile application developer you need to understand apps. Develop a few apps and learn the ropes by making the mistakes. They will cost you time and money but read the stories: OMGPOP developed 51 mobile games before striking gold with Draw Something. They learnt what people want…
Take a shortcut
I can only imagine one way that you can get around all that and that is to ride of someone else's experience. Find someone who truly understand and have developed 'successful' apps. Learn from them. Bring them in on the project or hire them to be your mobile app developer.
I don't know too much about property, so when I invest in real estate I pay an industry expert 'good' money to help me because I know that if I do it myself…the odds of making a win drop drastically. The same goes for mobile application development.
Use your time wisely, it's the only REALLY valuable resource you've got.
For full explanation of App Jargon used in this article here…
___________________________________________________________
Did you enjoy this post?
Be sure to subscribe to this blog and follow us on Twitter, Linkedin and Facebook.
How can we help you?
The following two tabs change content below.
Logan Merrick is the Co-Founder and Director of Buzinga. He brings a Marketing approach to every project by overseeing UX design, Co-ordinating market research, and consulting on core components of the launch. Connect with
+Logan Merrick
on Google+
Latest posts by Logan Merrick (see all)